INSIDE THE TAIHU LAKE MANDARIN HOTEL
The hotel, isolated in its singular placement on an island in Taihu Lake, is a curoiously exotic environment, creating for its guests... a world of its own.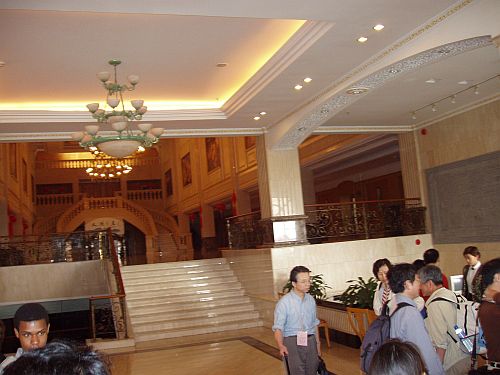 The vast lobby's high ceilings, chandeliers, and glorious murals, and paintings covering the ceilings as well as walls, create a dramatic setting.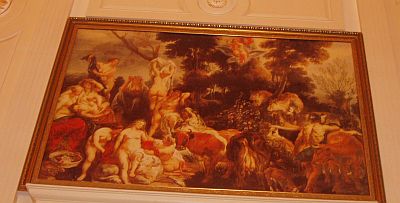 Suprisingly, all the paintings were reproductions of European Renaissance mythological scenes.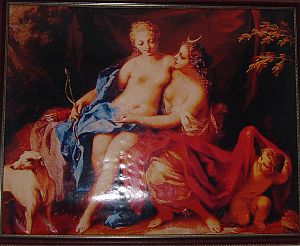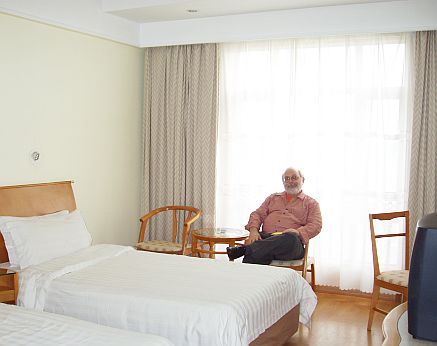 Here's our spacious, airy room, overlooking the lake.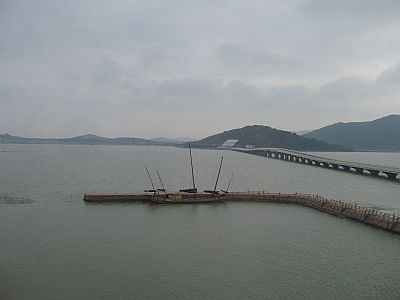 This is what you see from the window. At night, the bridge on the right was lit with a string of lights. The occasional car going to another island, and soft ripples of the lake were the only sign of life after dark.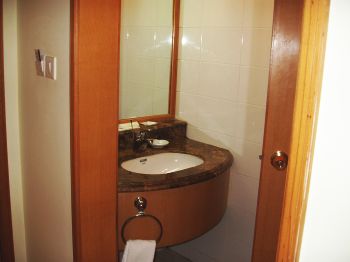 The modern bath and shower were lovely.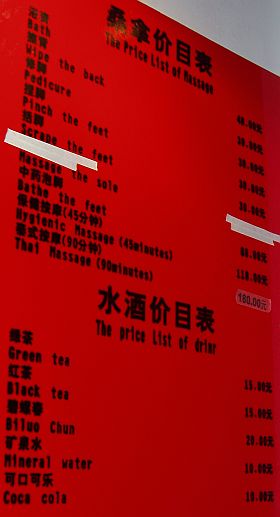 Wandering the lower hallways of the hotel, Kathy found that there was a "Spa" with one gentleman practioner at the desk. This is the choice of treatments. Kathy did not have time to have her feet pinched or scraped, her sole massaged or even her back wiped, but that Biluo Chun (lower list) is something we were to learn more about! (We'll share some later.) If you are wondering what treatment on that list was "taped over" and why... we don't know, and only Chinese was spoken there...in spite of the sign.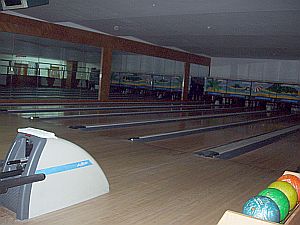 Nor did we have time for bowling...we didn't see anyone else doing that either. But this massive bowling alley took up a good deal of the lower floor. Unfortunately, there was no swimming pool, and we never saw anyone jumping in the lake.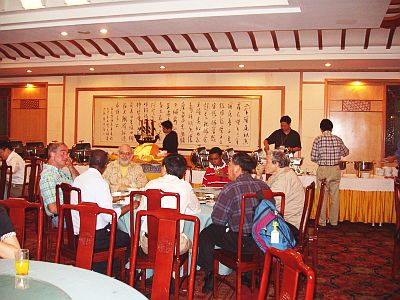 This is the lovely dining hall, where we had a wonderful buffets with our group, at breakfast and lunch each day, and several dinner meals, served more formally, at the tables.
And finally, here is the lecture hall, and Rick giving his lecture at 8 am the morning after we arrived at the hotel.
BUT WHERE'S DINKY, OUR LITTLE REPORTER BEAR?
He's resting up after the trip, soon to make another appearance.
RICK AND KATHY IN CHINA AND TAIWAN