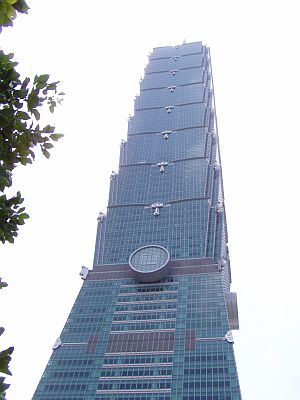 Designed by architect C.Y. Lee, the exterior of the building resembles 8 bamboo segments, with eight stories to each segment because the number "8" signifies prosperous growth. Large, ancient coins or represented on the exterior of the 26th floor to give this modern building an especially Chinese style.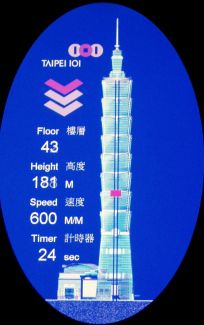 Another thrill was riding the world's fastest passenger elevator in the world's tallest building! This elevator, travels at 36 miles per hour, and takes 37 seconds to go from floor 5 to the observatory on the 89th floor! (The elevator operator says..."swallow to protect your ears, please.") It has been officially certified by Guinness World Records in its 2006 edition. Above you can see the sign in the elevator, which changes with speed and distance covered.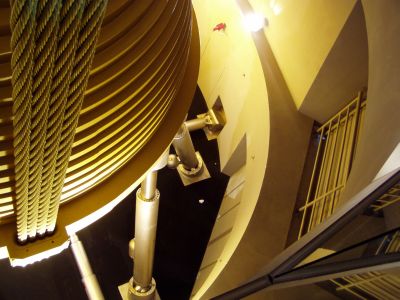 To prevent the building from swaying during typhoons or earthquakes, an 800-ton, US$4 million, ball-shaped damper is used to dissipate lateral vibration to a spring system underneath. For the first time in architectural history, the damping system is is not hidden, but part of the building's design. This world's largest damper ball has a diameter of 5.5 meters and is visible from the 88th and 89th floors. We stood on the observation balcony (yes, you too, Dinky!) and Rick took the above photo. They called it a "Wind Tuner" when we were there. Here are some views from the top: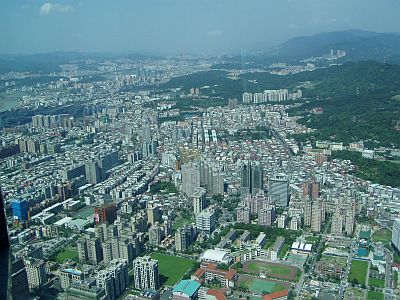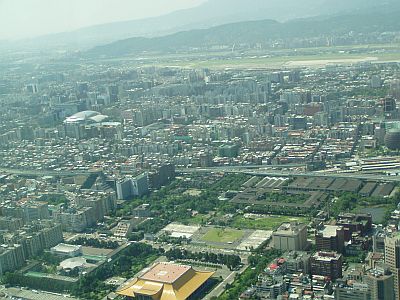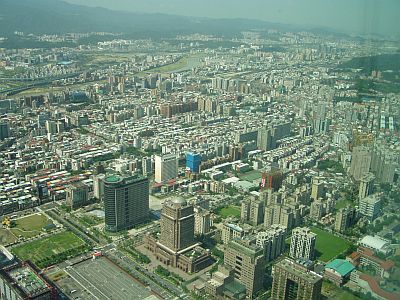 Our friend's mom has lived for twenty years in the whitish looking building to the left of the blue building in the center of the picture. She told us that the area between it and Tapei 101 used to be all grass. It has become the most exclusive area of the city!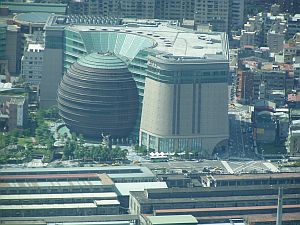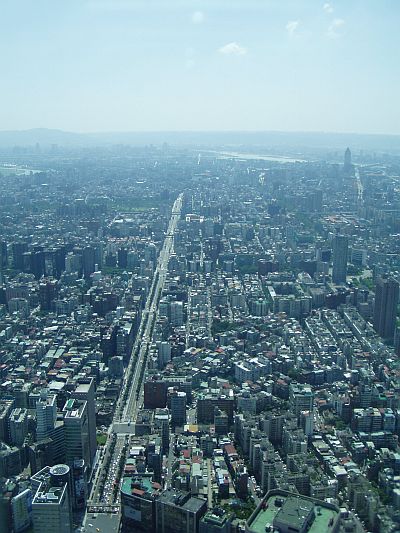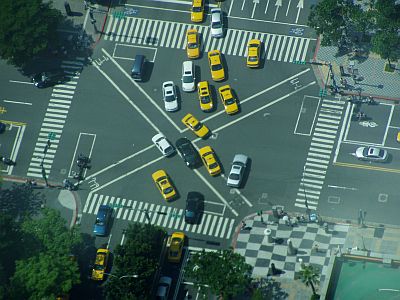 There are a lot of taxis in Taipei.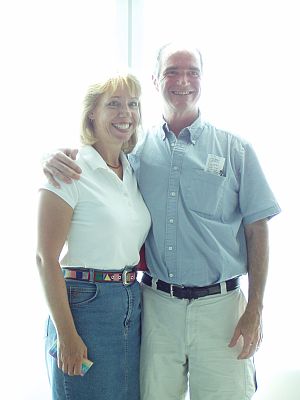 Our friends Charlie Colbourn and his wife Violet on the 89th floor.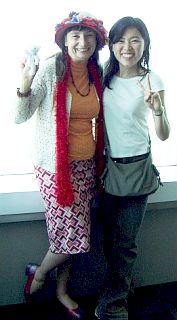 With friend Peggy, a student of Frank Hwang, one of the assistants at the conference and an admirer of Dinky (upper left in photo).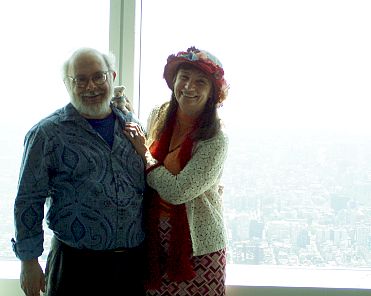 Dinky making a pest of himself.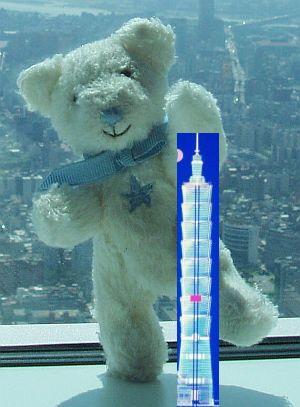 Not so Dinky!