GRANDMA'S BIRTHDAY CELEBRATION CONTINUES
(Sean's Day Five, Part Two in Santa Barbara)
December 15, 2004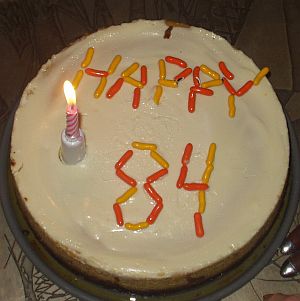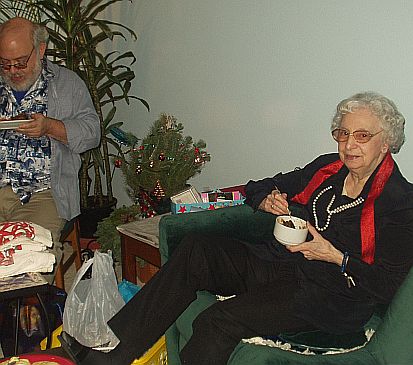 Well, wouldn't we all like to look like this at 84???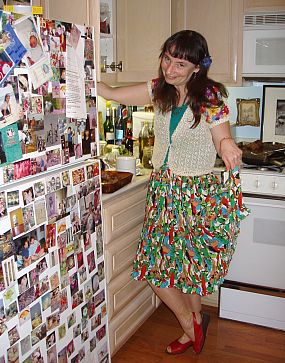 Kathy cooked a special Mama dinner, one of her favorites. Almond mustard lamb, sweet potatoes, zucchini, followed (by popular demand) yet another pumpkin cheesecake!!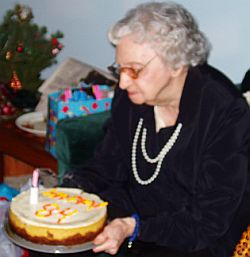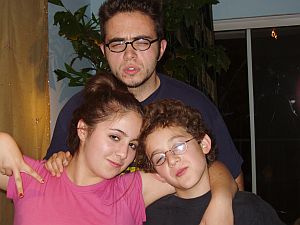 The kids made like they were monsters.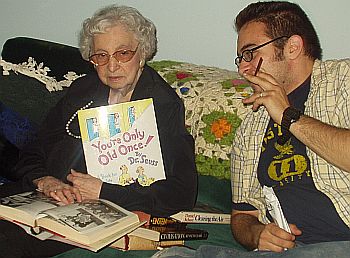 Grandma continued working on her 84 presents from Kathy and Rick...she got 10 books. Don't worry, Sean is not smoking in front of Grandma...he is holding a "pocky" (a chocolate covered thin pretzel from our trip to the Oriental market).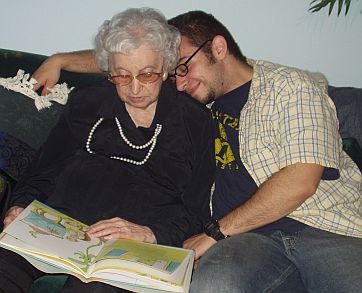 Grandma read her Dr. Suess book to Sean as a bedtime story.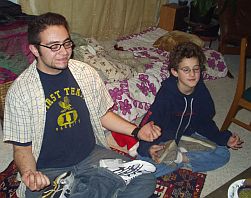 The boys did some yoga postures.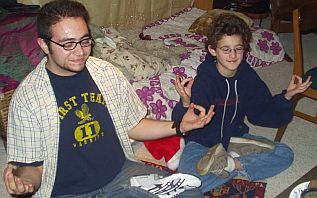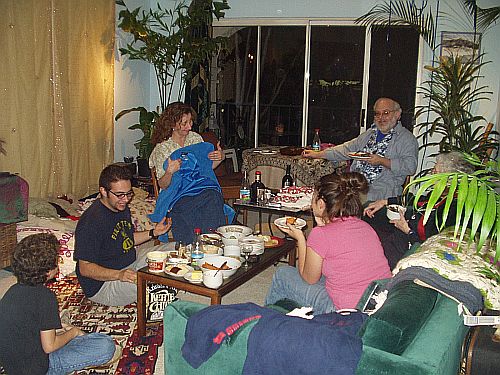 Everyone enjoyed Grandma's birthday in our home in Santa Barbara. It was a long, happy day.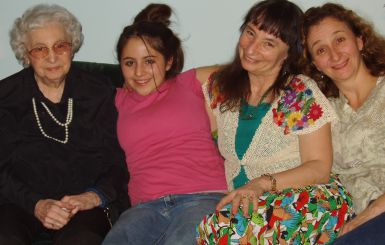 Sometimes people look like this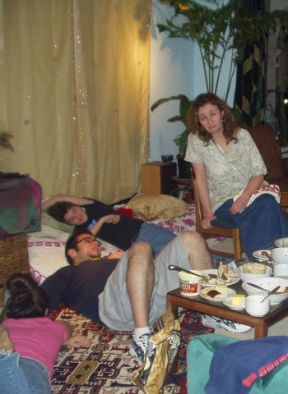 And sometimes they get like this! (We knew it was time to call it a day.)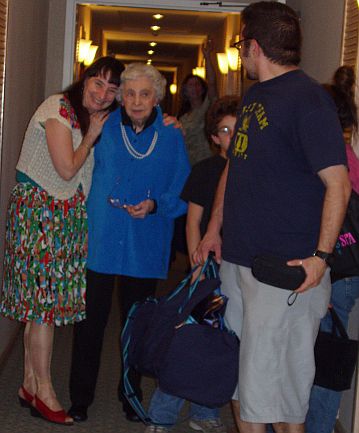 We bring you more presents next visit, Mama... (we are still working towards 84)!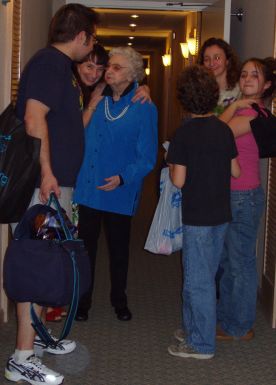 Mama was happy, and gave Kathy lots of kisses.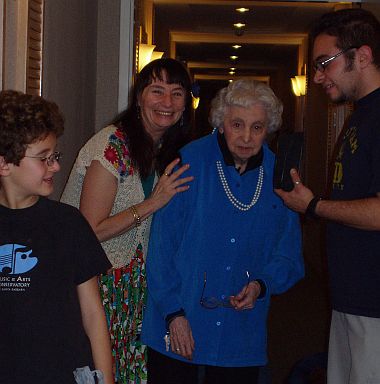 Here's your bag, Grandma, Sean found it, now we can relax after a great time together! Notice Grandma has her little house key on her other wrist. Time for a good sleep...we had lots of fun celebrating your birthday!
Go to More on Mary's childhood and family in Egypt
Go to Our Family Research Index
Go to Grandma's birthday last year
Continue on to Sean's Day Six
Go back to Sean's fifth day, part one Grandma's birthday lunch
Go back to Sean's fourth day
Go back to Sean's third day
Go back toSean's second day
Go back to Sean's first day
Go to Sean and Jamie's visit last August
Go to Kathy&Rick Home Page