MARY ABELA, A PORT SAID CHILDHOOD


Kathy's mom, Mary was born in Port Said, Egypt, in 1920. Her parents were both Maltese, and her father, Michael Abela, worked for the British Consulate. She lived there until 1937, when she came to America and settled in Brooklyn, New York. She now lives in Santa Barbara, California. Her beautiful childhood memories are of a place that no longer exists as it was, except in the memories of those who shared the unique experience of living in that international environment at that time. Email Kathy & Rick with comments and suggestions. kathyandrick@oldflutes.com.
Here's mom on her 83rd birthday, December 15, 2003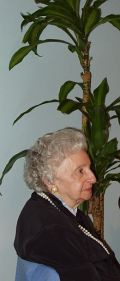 She has had five children, seven grandchildren, and now has four great grandchildren.
Here is a photo of the family in Egypt.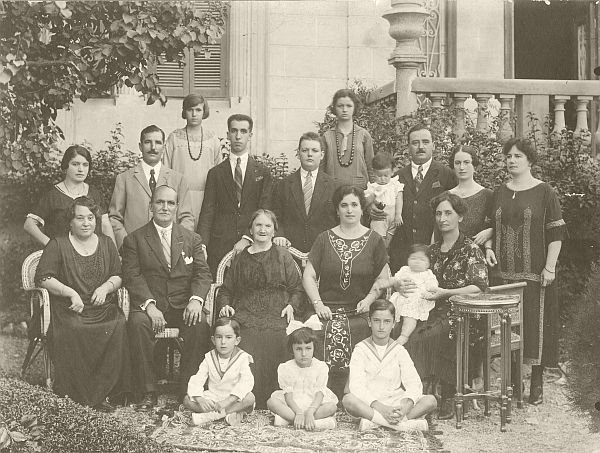 This photo was taken at Uncle Alfred Gatt's Villa, (Mary's mother's brother) on the occasion of a visit from Tessie (Gatt) Mackey and her daughter, Agnes, who had traveled from America to see the family.

Mary Abela, Kathy's mom, is in the front row, center, with the bow on her head. Her mother, Josephine (Giusippina)Gatt Abela, is behind her, to the right, with the beautiful embroidered dress. Mary's grandmother, Theresa Gatt, is behind her to the left.

*Theresa (Sapienza) Gatt (second row, center) had five children: Alfred, Tancred, Giusippina (Josephine) (Mary's mother), Dolores, Tessie and John. All of them are pictured in this portrait. See description below.

*Left to right: Front row children: Michael Gatt (son of Tancred Gatt); Mary Abela (daughter of Michael Abela and Giusippina Gatt Abela); Stelio Gatt (son of Tancred Gatt and his first wife (deceased)). Second row: Dolores Gatt (wife of Alfred Gatt), Alfred Gatt (this photo was taken at their villa); Theresa Sapienza Gatt (mother of Alfred, Tancred, Giusippina, Dolores, and Theresa (Tessie) Gatt); Giusippina (Josephine) Abela ; Cuca (Emma Gatt's mother, holding the daughter (second born) of Emma and John Gatt. This child did not survive infancy.) (The mother, Emma Gatt, is directly behind her). Back row:Irene Gatt, Tancred Gatt's second wife, Tancred Gatt; Agnes Gatt (Tessie Gatt's daughter who traveled with her from Brooklyn); John Grech (Mary's half-brother, son of Giusippina (Josephine) Gatt and her first hushand John Grech); Nini Gatt (Alfed Gatt's son); his sister, Zuza Gatt (Afred and Dolores Gatt's daughter), ; John Gatt (Mary's Mom), holding John Gatt, his son; his wife Emma Gatt; and Theresa (Tessie) (Gatt) Mackey.

See Mary Abela Photo Album
Go to Sylvia Modelski's page
Go to more info on Sylvia Modelski's book "Port Said Revisited"
a wonderful reminiscence of her similar childhood experience.
Go to Antoinette Pirally's page(1921-1993) another Port Said Childhood