IN AND OUT OF THE FOG
WITH SEAN IN PASADENA
SUNDAY DECEMBER 12, 2004 (Day Two in Pasadena)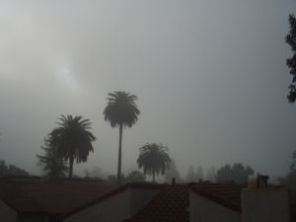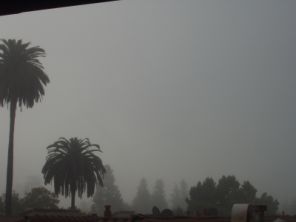 It was an odd morning in Pasadena. Rick and Kathy had never seen anything like it! It was so foggy you could not see the pool from our balcony. So Sean decided to walk two blocks to the LA Fitness center, and get a membership for a week.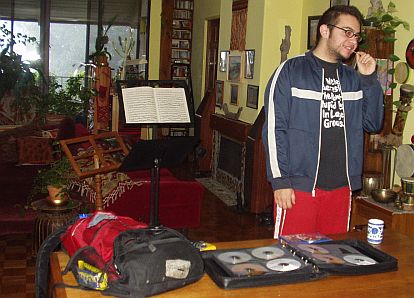 The big decision...what music to bring??!!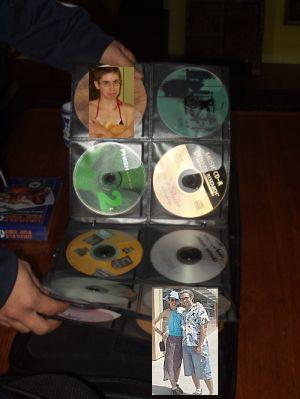 How about this one... "I left my girl back home in the snow" or that one..."I remember walking with my girl on Green Street last August"? (We should not complain about the fog...it is snowing back in New Palz where Sean and Jamie live!)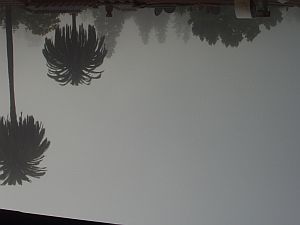 And we were lucky Sean could find his way home around the corner in the fog! He told us it was a challenge.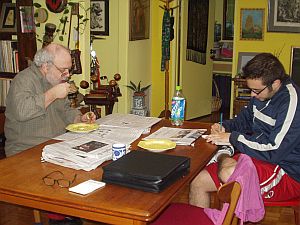 But after a couple of hours on the exercise machines he was back home with us having morning rituals, the papers and chocolate...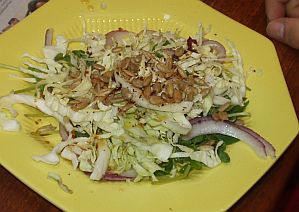 His favorite cabbage salad and bagels...

And some inspired moments of writing in the hot tub...ah this is the good life!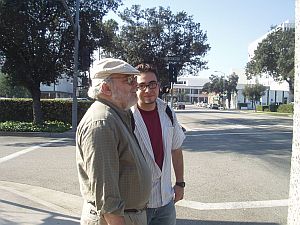 The day brightened and we walked out into the now familiar sunny Pasadena streets.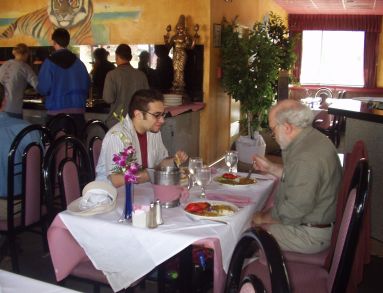 To one of our favorite Indian restaurants, Sean took us to lunch at "The Tiger Restaurant". (It's really called New Delhi Palace.)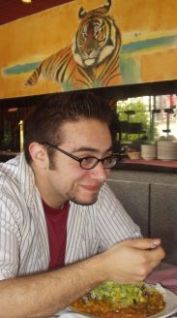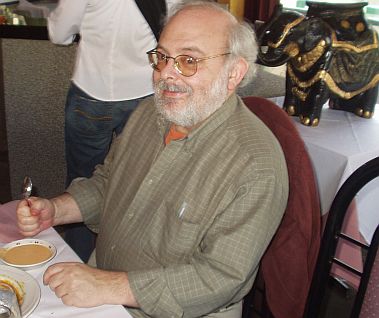 Notice that the person on the right has all the pudding! (Mango pudding to be exact.)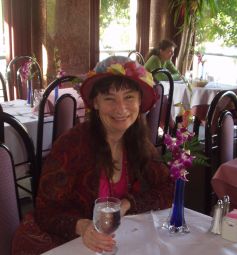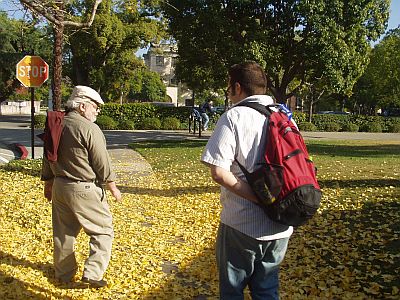 Now for a good hike along the yellow leaf road...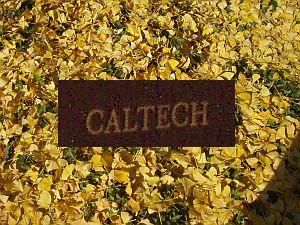 ...to Caltech for a lecture sponsored by the Skeptics Society.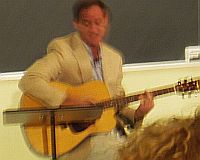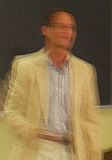 Dr. Mike Newdow, the person who brought and argued the case for removing "under God" from the Pedge of Allegiance before the Supreme Court, explained his adventures and ongoing efforts in the cause of rationality, science and skepticism. It was a great show, including a humorous and excellent and quick verbal history of the world and the United States which included his own songs, guitar and harmonica playing.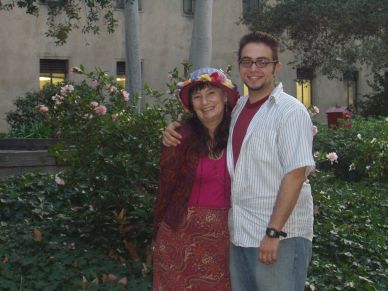 We enjoyed our walk home across the beautiful Caltech campus. Sean had an early night, after another delicious Turkey (tryptophan) dinner, too tired for even another dip in the hot tub!

Continue on to Sean's third day
Go back toSean's first day
Go to Sean and Jamie's visit last August
Go to Kathy&Rick Home Page