DEPARTING FROM THE WONDERLAND GARDEN
Sean's Day Eleven and Twelve in Pasadena
December 21 and 22, 2004 We are skipping to the last day and a half of Sean's visit, and we will fill you in on the few days before later (well worth recording for you), as now he is now back in New York with his other friends and family.On Tuesday, Sean chose our adventure, being the last full day in Pasadena. He wanted "to get lost" in the Huntington Gardens.
He is not a stranger to the Huntington, since he has been here before, definitely a friend, and our web site makes him a celebrity. Rick welcomed him back to the Huntington.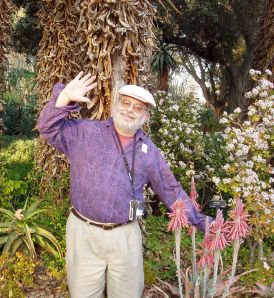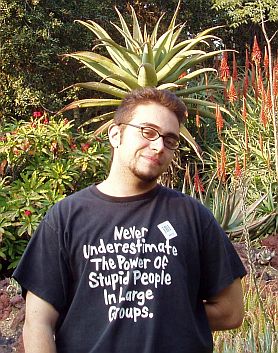 Sean wandered alone for an hour, and we met him there. Kathy called him on the guest phone. He could see us coming. "Are you wearing a pink dress?" he said.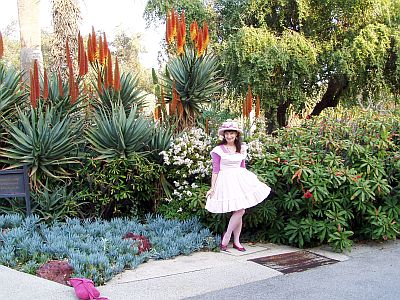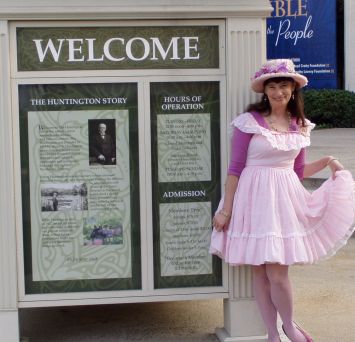 Kathy welcomed Sean back to the Huntington too.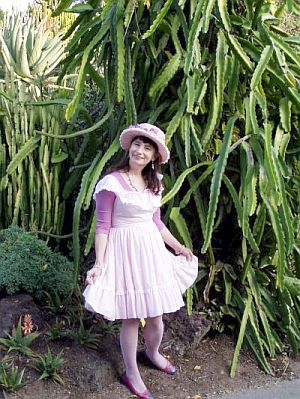 Sean said..."I don't know who else could pull this off...you look like Alice in Wonderland".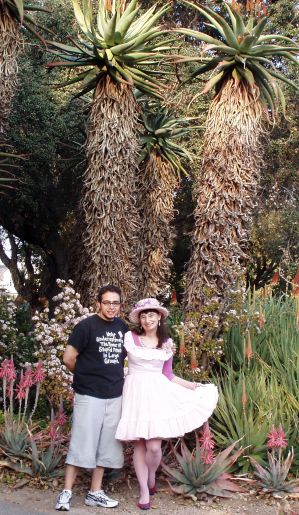 It is true, the Huntington IS a wonderland, and we were happy to be there together again.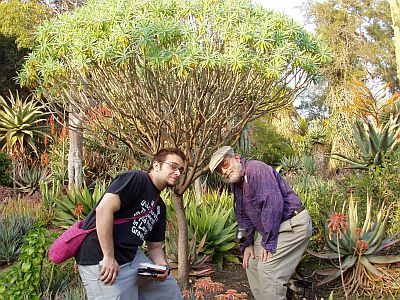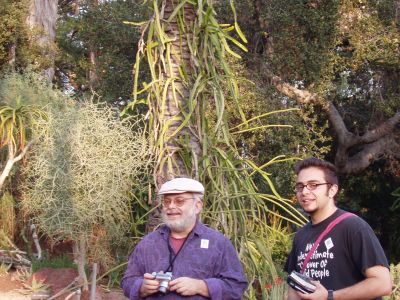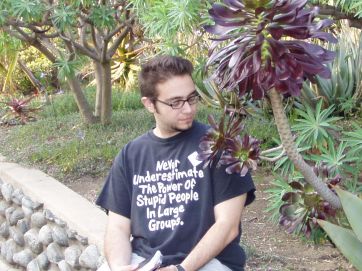 Afterwards we went to the nearby Armenian inspired "Burger Continental". Sean and Jamie liked it last time. Sean said it was the best solution for "the munchies" he ever had. "The holy grail of munchies."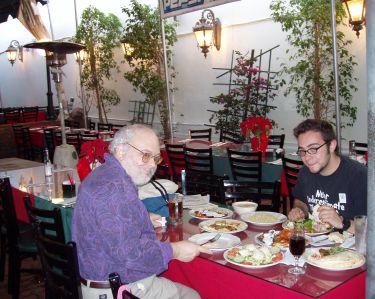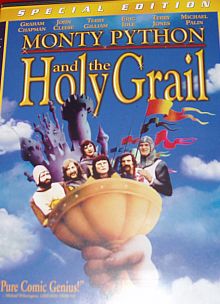 We finished our movie...we introduced Sean to Monty Python with this!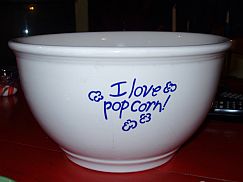 And Rick made "Rick's greatest Pasadena Popcorn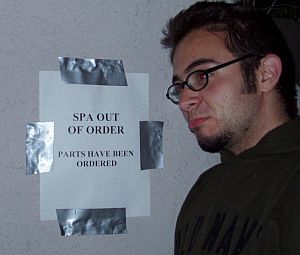 Can you believe the hot tub gave out that night?? At least it didn't happen earlier.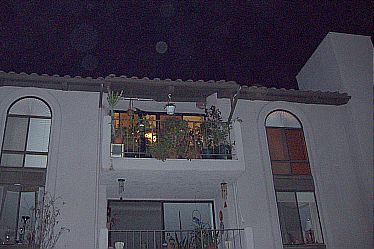 A view of Kathy and Rick's from the pool area.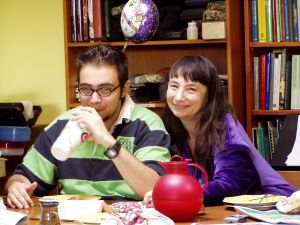 The next morning...our last breakfast.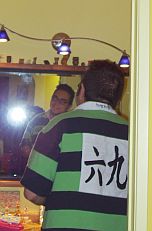 A last look.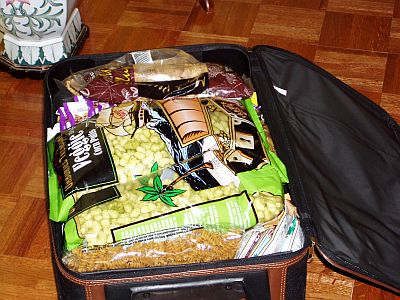 The suitcase full of whole wheat pasta and other indespensibles from Trader Joe's.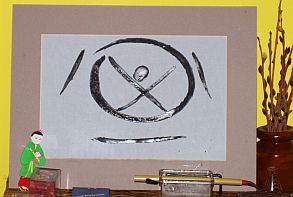 Three beings have played in the wonderland beyond the circle.
One leaps back in the flying world... searching and finding ways.
(Kathy's translation)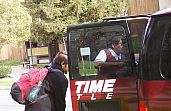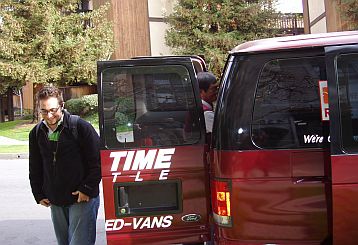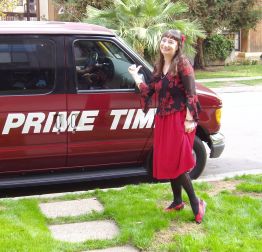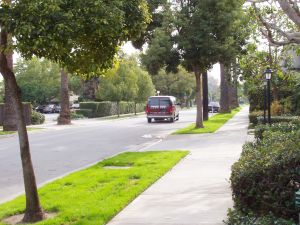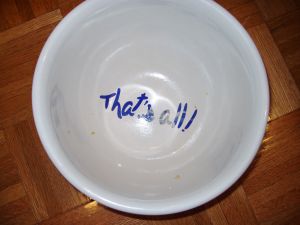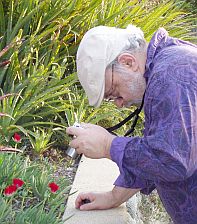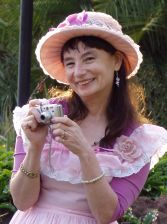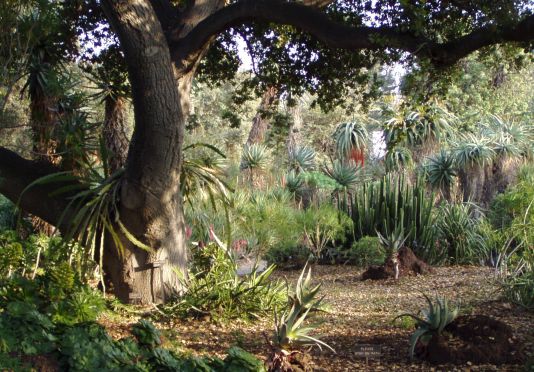 The wonderland abides...
and waits for Sean's next visit.
Go to Sean's Day Seven (Poetry reading)
Go to Sean's Day Six
Go to Grandma's birthday dinner (Sean's fifth day, part two)
Go to Grandma's birthday lunch Sean's fifth day, part one
Go toSean's fourth day
Go toSean's third day
Go toSean's second day
Go toSean's first day
Go to Sean and Jamie's visit last August
Go to Kathy&Rick Home Page