Speaking of smiles...Rick took a few photos of our guests from our perspective!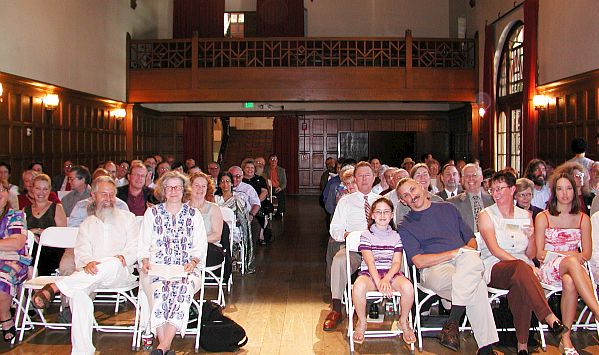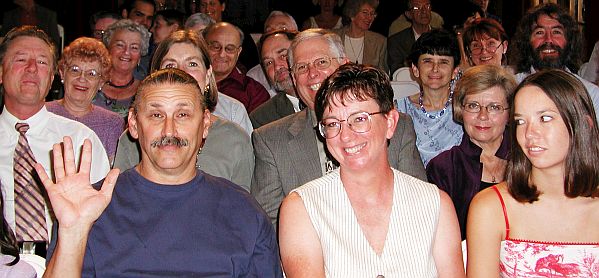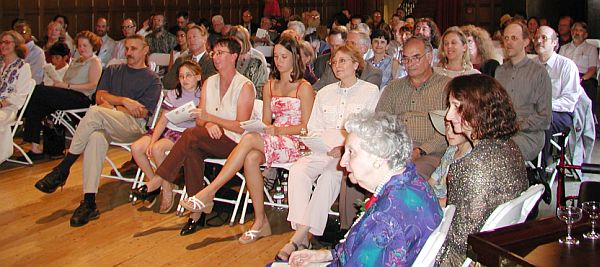 ANNIVERSARY 2004
Daniel Jencka, friend composer and harpsichordist who married us
joined us on our third anniversary in Pasadena
for a midnight celebration.
Later, we celebrated with a trip to San Francisco (our honeymoon city), staying with our friends Stephen and Lisa. :



Our friend Harry Bower created wonderful celebrational meals for all of us. He made the food for our after wedding-concert reception, and our friends tell us they are still thinking about it!
Here's his 2004 "Perfect anniversary Soup"


Celebrating our third anniversary in northern California with friends.
Go to A Musical Extravaganza in Pasadena, December 2004
Go to Curtis and Harry in Pasadena, December, 2004
Go to Kathy&Rick Home Page