LOOKING BACK: RICK AND KATHY TURNED THREE YEARS OLD
IN PASADENA
A MIDNIGHT CELEBRATION
with DANIEL JENCKA
(friend and harpsichordist who married us)
and our daughter COLLEEN
SEPTEMBER 16, 2004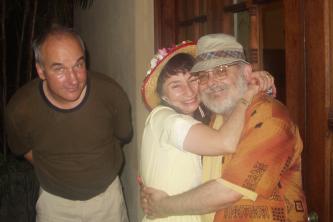 Above we are standing in front of the newly remodeled Dabney Hall, where we were married, on the Caltech campus. We took a midnight walk to this special site of "A Concert and a Wedding".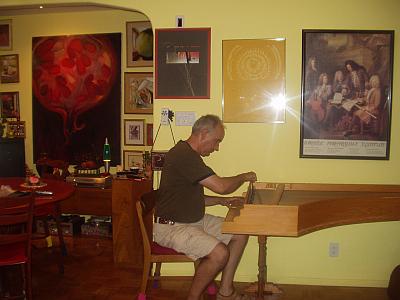 Daniel is in the midst of building us a Flemish harpsichord from a Zuckerman kit. For our anniversary he brought this little Italian harpsichord that he built years ago, to keep us company until the other is done.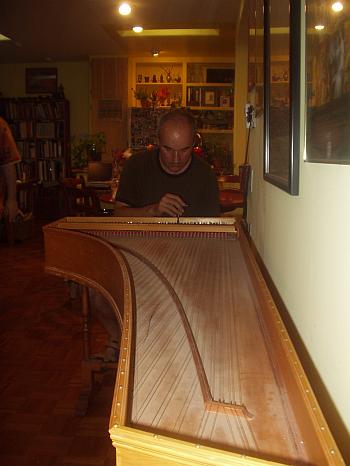 He tuned it up and we had our first concert with keyboard as a fitting celebration.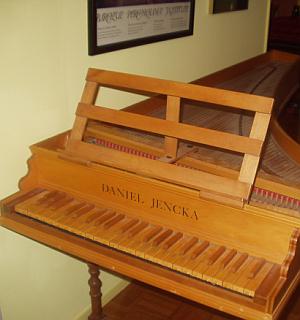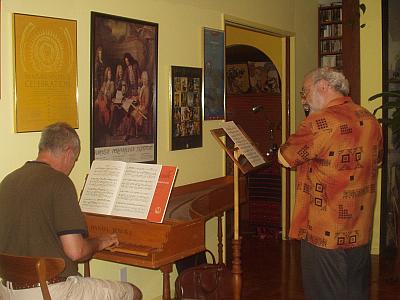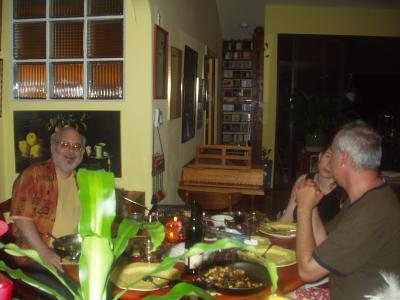 Colleen joined us after work and dance class for a late dinner and a meaningful gathering three years from 'the day'! Kathy (appropriately) made three dishes...an Indian tofu curry, halibut with olive sauce, and a spicy Thai shrimp dish.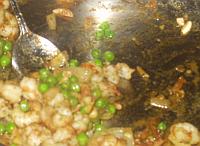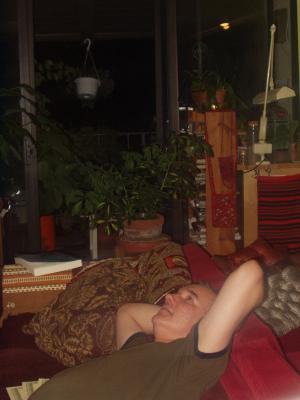 Daniel Jencka is a great friend and an amazing musician and composer. This was a very special occasion for us to be together, because of Daniel's busy family and work schedule. His reponsibilities are many, and we thank his wife Pru for encouraging him to be with us, saying it was 'important' since he was the one who performed our ceremony. Our wedding event was a full length concert with Daniel playing harpsichord and piano, Rick on historical flutes, and Kathy, voice, dance and percussion.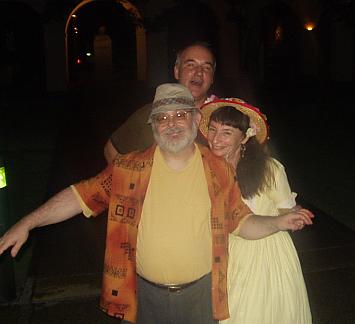 Then it was time for our midnight walk.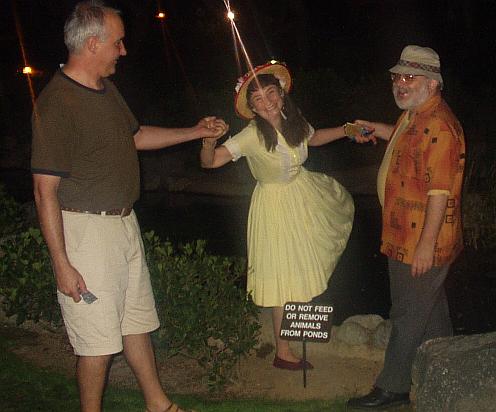 The Caltech campus is full of wild animals at night.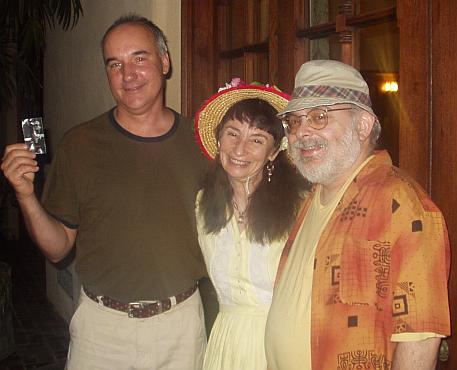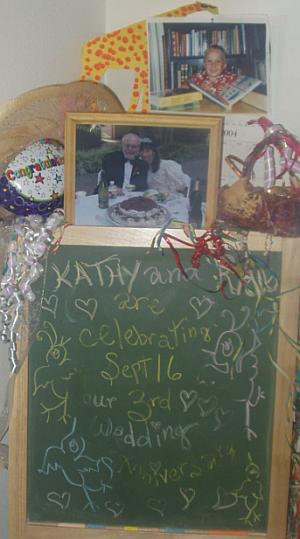 Our anniversary welcome board, outside our door. That's us on our wedding day, with our delicious "Queen of Sheba" wedding cake made by our friend flutist (and chef) Harry Bower. The balloon and handmade welcome giraffe are from grandson Dylan (pictured on calendar on the wall).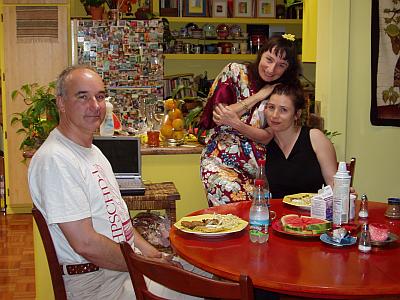 Our celebration breakfast in the morning!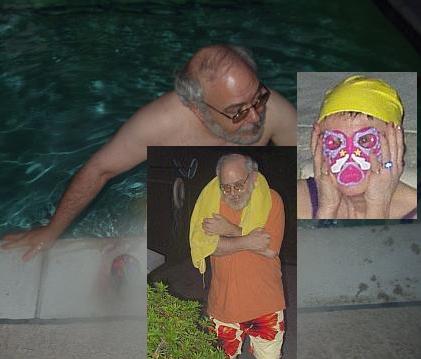 Later that night we celebrated our anniversary by our first dip in our condominium pool! A great beginning, and we have been doing this almost daily, ever since! Except when it's too cold or there are too many scary monsters down there!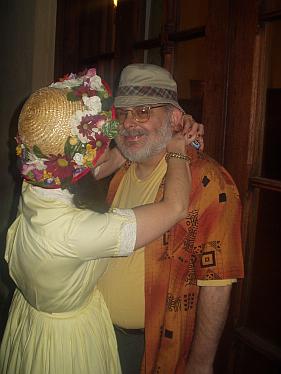 Happy anniversary, Kathy and Rick,
Don't Forget, we're Three Years old!
Go to A Concert and a Wedding 2001
Go to Kathy&Rick Home Page