Updated November 22, 2005
Mary Abela Endress in Action
or... What's "Mary T" up to now?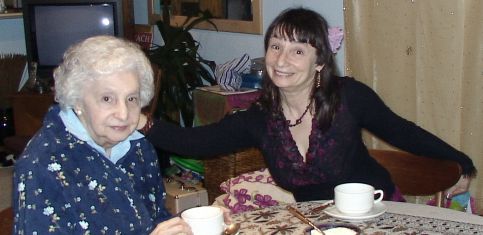 November 13, 2005: Kathy and Rick brought Mom to our home in Santa Barbara for another special meal and sweet time together.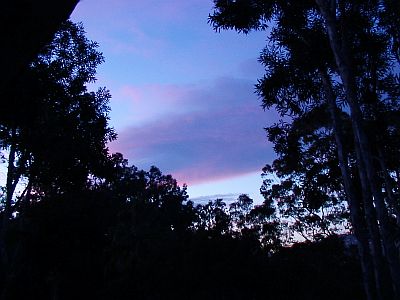 Here is the November sunset sky view we shared that evening from our balcony.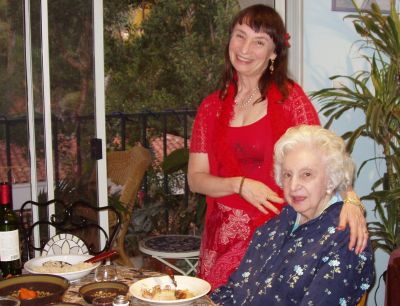 October 16, 2005: Kathy and Rick are back from a trip to Holland, and finally had a chance to come make a special dinner for Mama at our home in Santa Barbara!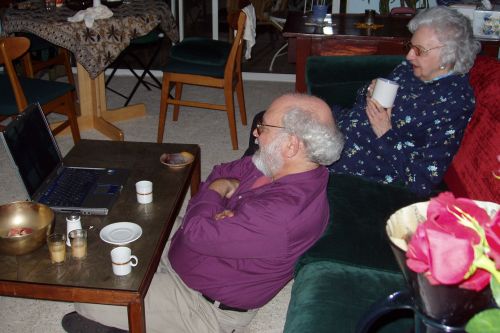 See how much fun we had! Rick showed us videos he made during the trip...the streets of Delft, the Musical Instrument Museum in Utrecht, the canals of Amsterdam, the Museum in Eindhoven. Mom felt like she was there withus.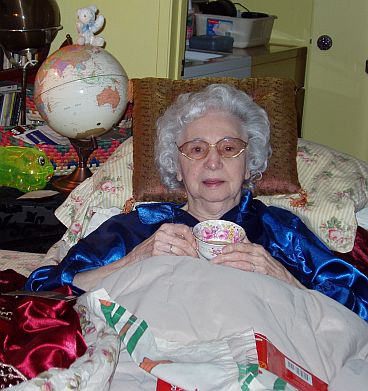 Mom visits Pasadena! Celebrating Kathy's birthday.
Part One*** Part Two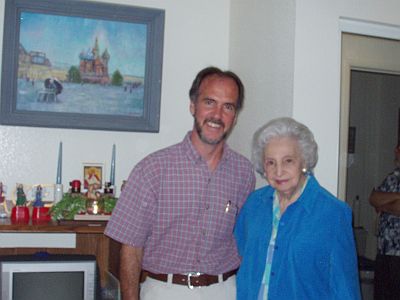 Friday, September 2, 2005 Kevin Duggan, Mary's grand-nephew visits her for the first time in Santa Barbara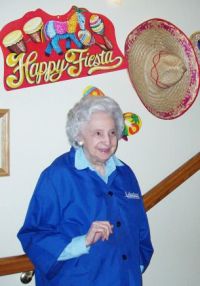 See our Sunday, August 21, 2005 visit to find out... Why the mischievous smile Mom?
Did you find a pretty room you didn't know was there?
Or are you ready to don that big sombrero and dance some Fiesta Salsa, Mama?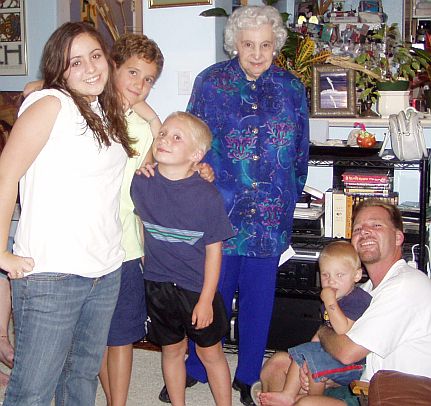 SUNDAY JULY 30, 2005
Grandson Tim (far right) came up from San Diego so that his two boys (smallest is Ryan (19 months) and six year old Dylan) could visit their great-grandma. Dylan's "best friend", Julian, and Sara, (far left) the babysitter, are happy to be with their Nana too! See more about Tim's visit to Santa Barbara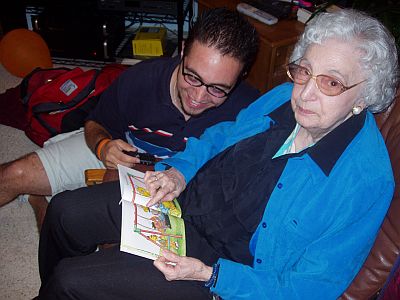 Sunday, July 17, 2005 Seanie came from new Paltz, New York, looking forward to hearing stories read by Grandma, like when he was a child. They had some time alone at her place, she watched a family swim at our condo pool, then a family dinner at the Cafe del Sol, and finally stories and dessert back at our home. See more photos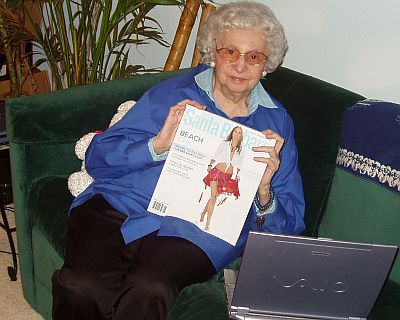 Mary came to our Santa Barbara home for dinner and fun, Sunday July 10, 2005. She loved how pretty our place looked, thanks to her grandaughter Colleen's preparations. She enjoyed a salmon, sweet potato, toasted baby potatoes and asparagas dinner that Kathy made. A cup of tea, a relaxing look at "Santa Barbara magazine, and a peek at Kathy's web sites brought a satisfied smile.
See Kathy smiling from the swimming pool
Go to Family History pages
Go to Kathy&Rick Home Page