See newest update: Obituary from Malta Chronicle, 1932
Mrs. Theresa Gatt (grandmother of Mary Abela and John Grech).
Mary's Mom, Giusippina (Josephine) Gatt, had two children. Giusippina is the Maltese form of the name. Her first son, John Grech, was the child of her first marriage. The other was Kathy's mom, the daughter of Michael Abela and Josephine Gatt, Mary Abela Endress. Recently (May, 2005) John's daughter and her family have found our website, and made contact with Mary. We been out of touch for about 50 years!
Go to Letters from Betty Jane and Family

See Recent research on a postcard, 1925
from Mary's father, Michael Abela, to her half-brother, John Grech (below right).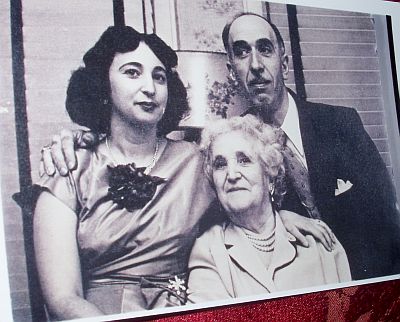 Here is the Abela-Grech connection in action. In the center, Giusippina (Josephine) (nee Gatt) Grech-Abela) To the right, her son, John Grech, the son of her first marriage, and Mary Abela (Kathy's mom) the daughter of her marriage with Michael Abela.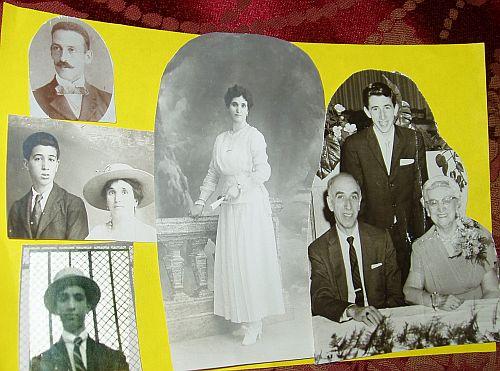 Above, center Giusippina Gatt (Grech) Abela, mother of John Grech, Mary's half-brother. Her first husband is above left. Left center is John Grech, as a young boy, with his mother. Lower left John Grech as a young man. On the far right is his Giusippina on her 75th (?) birthday, with her son John to her left, and his son John (Jr.) in back between them.
THE GATT-GRECH-ABELA FAMILY GATHER IN EGYPT
See a Family Portrait circa 1927
Go to Important Family Dates
A PORT SAID Childhood



Kathy's mom, Mary Abela
was born of Maltese parents, in Port Said, Egypt. in 1920.
An ABELA Port Said Album 1920 to 1937
The Theresa (Tessie) GATT FAMILY
Tessie was one of Giusippina's two sisters.
BOB POWER
grandson of Tessie Gatt, finds us from Canada