RECALLING A MUSICAL EXTRAVAGANZA
HARRY BOWER AND FRIENDS GATHER IN PASADENA
DON SIMONS VISITS AND PLAYS OUR HARPSICHORD
LOBSTER IS SERVED AND TRIOS GALORE
December 5, 2004
These men are not going to catch a loster. (We already did that!)
And this is not today or yesterday or the last two weeks in California, although this is what it looks like here this January.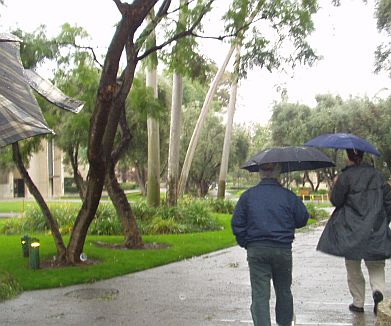 It is early December, giving us a preview, and we are going to a harpsichord concert by Elaine Thornburgh, called "Musical Images from Nature" at Dabney Hall at Caltech (where Rick and Kathy were married).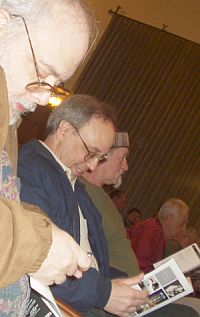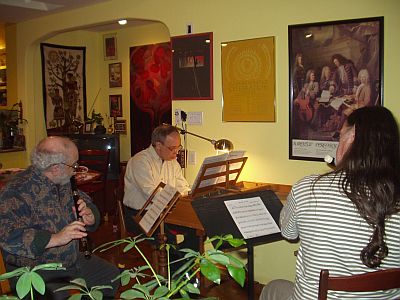 We always enjoy Don Simon's rare visits from his home in Redondo Beach, CA.
He is an accomplished harpsichordist and also a publisher of "unique modern editions of baroque chamber works".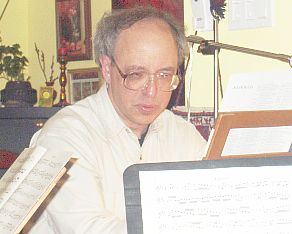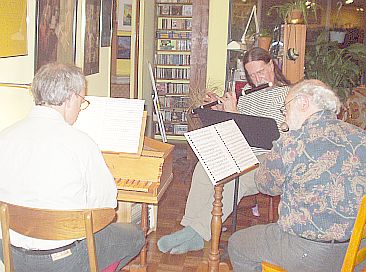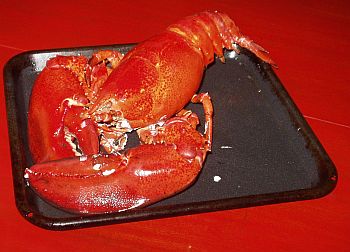 Harry reseved the most elegant meal for Don's visit.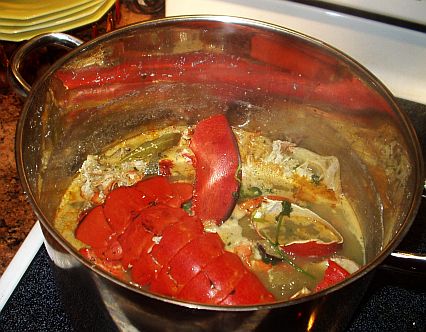 You have followed the adventures of our lobster since its initial frightening appearance.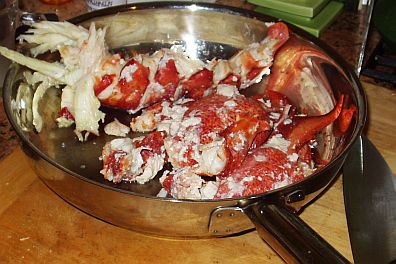 Here is the progression toward Harry's wonderful
Lobster Bisque.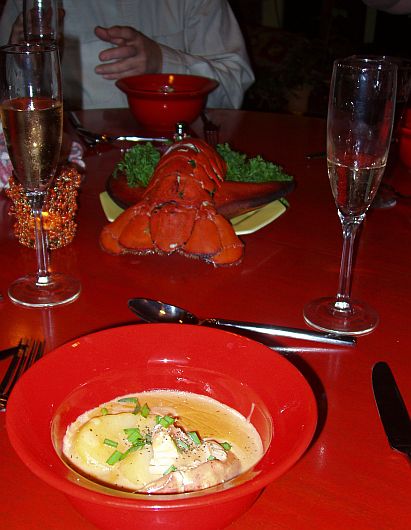 Now it is blushing with pride to be served on such a lovely occasion.

All for the love of music.
Go to A Musical Extavaganza Saturday, December 4, 2004
Go to Ryan Kasper (our youngest grandchild at the musical extravaganza
Go to Fun Amidst the Music
Dylan Kasper (our grandson, age 5) Marty Jencka (age 7) and Louis Jencka (age 9)
Go back to Renaissance in Pasadena Harry Day Three and Four
Go back to Renaissance in Pasadena Harry Day Two
Go back to Renaissance in Pasadena Harry Day One
Go to Kathy&Rick Home Page