Friday, April 27 a Wonderful Homemade Indian Meal
after a Day at the University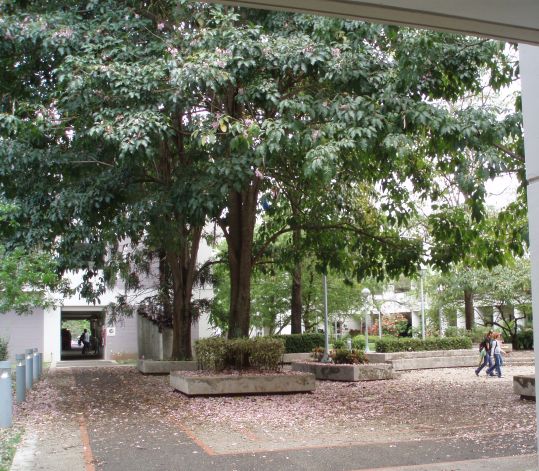 Our first real day at the University, Rick and Heeralal, our host, had some time to talk mathematics. This is a view of the campus near the mathematics building.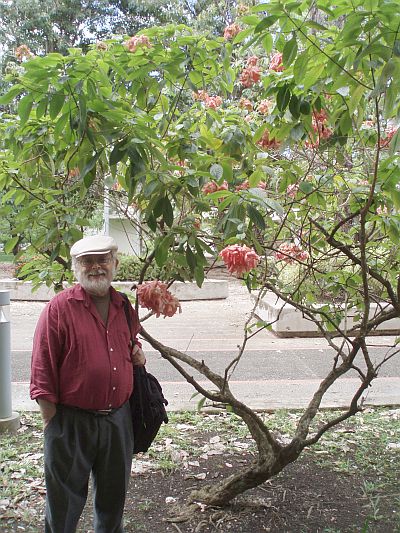 The campus is rich with vegetation and unusual flowering trees.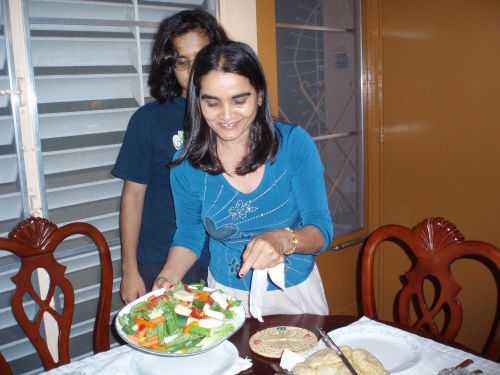 At the end of the day we had the wonderful rare treat...a homecooked Indian meal by Heeralal's wife Sita, who like him, grew up in northern India. She is an amazing cook, and can make the specialties of many parts of India.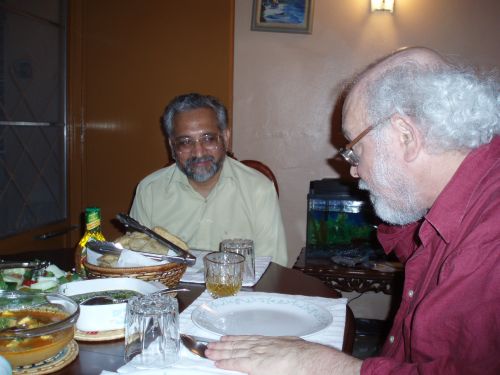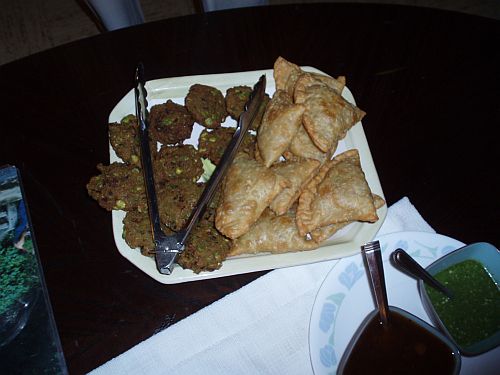 Samosa and Pakora appetizers all handmade.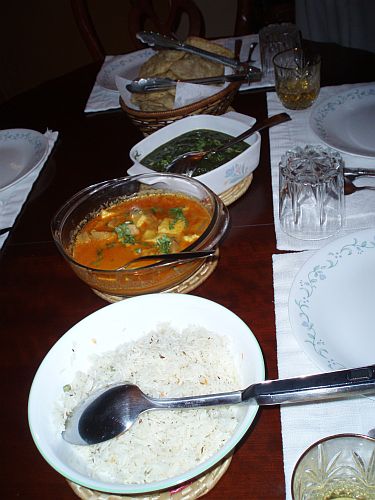 A delicious all vegetarian meal. Tofu and vegetable, a spinach saag, and the small round flat breads are completely hand made by Sita that day.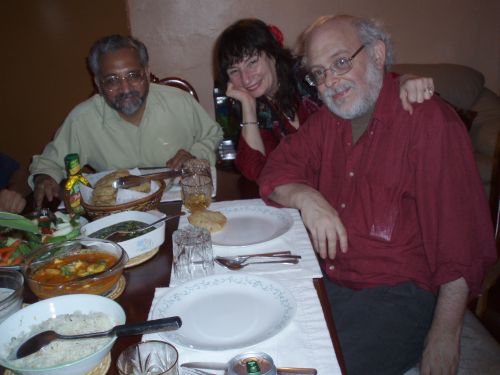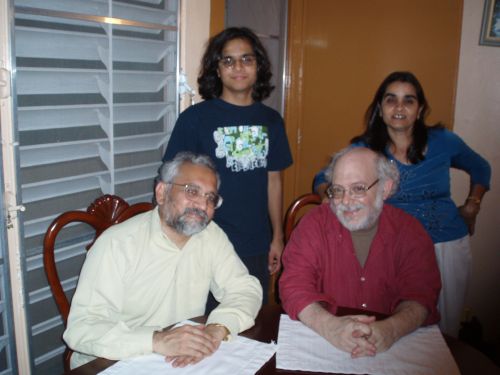 We enjoyed our talks with Heeralal and Sita's son, Sid, a highschool student. He loves computer science and classic science fiction. We had lots to discuss, and we enjoyed sharing poetry from our Sci-Fi Fan anthology published by Don Campbell recently.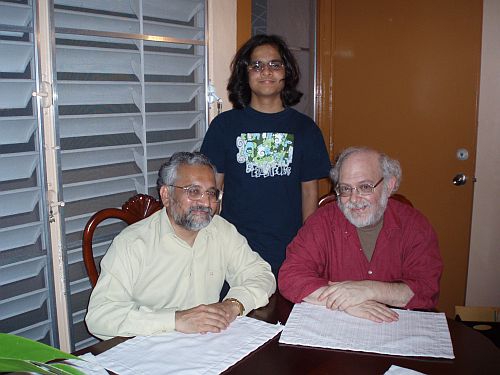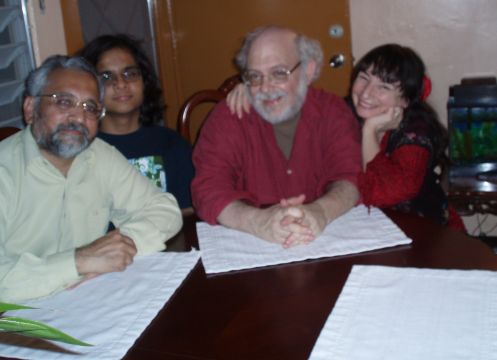 Thank you, Sita for a wonderful homemade Indian meal, such a special annd unusual experience, and all of you for a warm family welcome!
Go to Puerto Rico Travel Index
Go INTO THE RAINFOREST!
Go to First Day at the University and the Botanic Gardens (includes sounds of coquis)
Go to Crazy Travel to and Happy Arrival in Puerto Rico
Go to Kathy&Rick Home Page