Kathy and Rick's CRAZY TRAVEL and HAPPY ARRIVAL to
SAN JUAN, PEURTO RICO
April 24 to 26, 2007
Due to tornado warnings in Dallas, the hub for American Airlines Flights, we and 13 other planes were diverted and in all we spent almost 35 hours, including an uncomfortable night in the Houston airport after a couple of approaches to Dallas. We got a connecting flight to Miami the next morning at 10 a.m. and arrived in San Juan two days after we left the house. We're recovering now, in tropical paradise, and here are a few highlights of the mostly undocumented misery...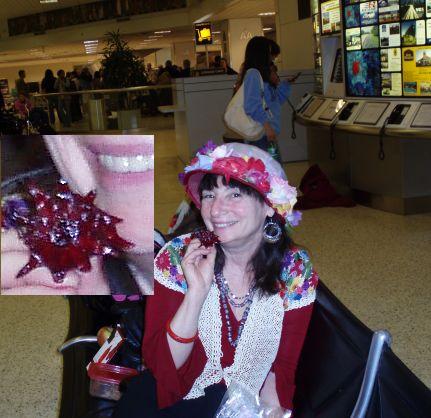 Kath eats a candied hibiscus flower in the airport in Huston after a day of travel to almost nowhere... see the enlargement...it's a soothing treat we brought along. In the background people trying to get hotel rooms to no avail...there were none in Huston because of some large convention, and thousands of people "slept" in the airport. Kath did yoga and bellydance...while everyone's eyes were closed...to keep fit and happy.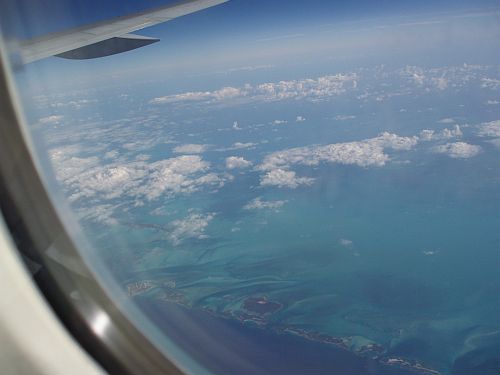 Beautiful airplane window view on approach to Puerto Rico.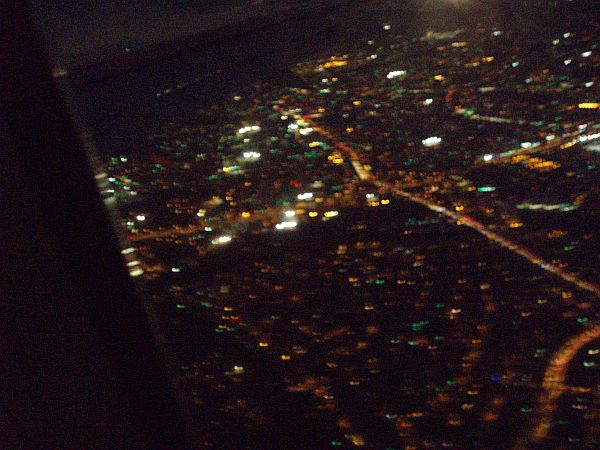 Sunset happened quickly and here is San Juan as we prepare to land, colorful hints of what is to come.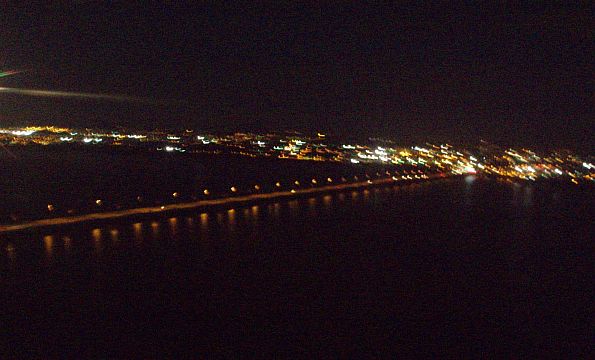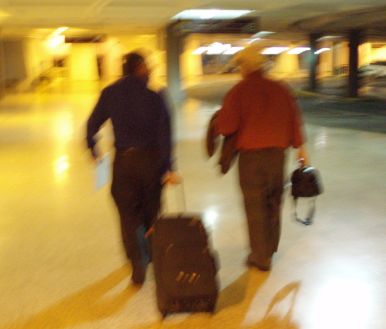 Our host Professor Heeralal Janwa, from the University of Puerto Rico at San Juan, met the weary travelers at the airport and took us to our lovely hotel near the beach.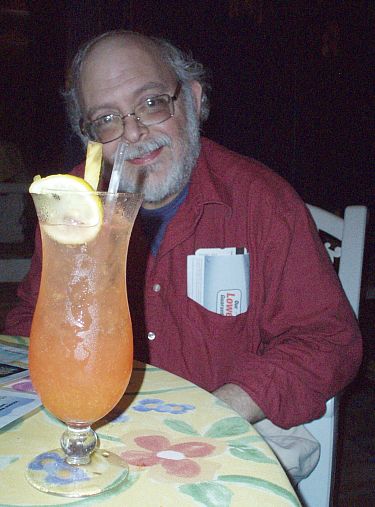 The special drink at our hotel... "Ring My Bell" rum and fruit juices, a welcome restorative! We had just arrived...you can see Rick looks tired!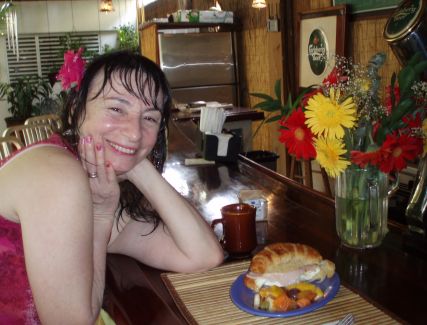 The next morning, breakfast at the outdoor "boat bar" just downstairs from our room, after a good rest.
Go to Puerto Rico Travel Index
Have fun on our First Day at the University and the Botanic Gardens (hear the sounds of coquis)
Go have A Wonderful homemade Indian meal
Go Into the RAINFOREST!
Go to Kathy&Rick Home Page