FLIGHT SCHEDULE
WANTED: RICK AND KATHY
LAST SEEN IN KYOTO, JAPAN
July 28 to August 2, 2004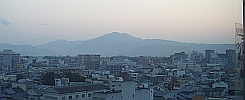 View from our room, Kyoto, Japan

**************************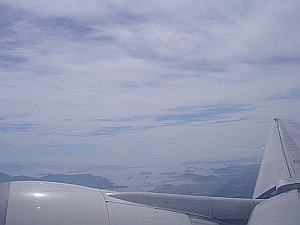 We will fly HOME to Los Angeles on Monday, August 2.
****************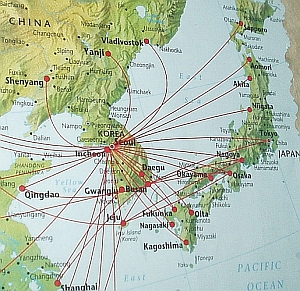 Go to more maps
The flights will begin from Kyoto at 3:45 pm on August 2 (Kyoto time) (Air NIPPON 177Y) and we will arrive at 5:35 pm in Seoul, Korea (!) for a three hour stopover.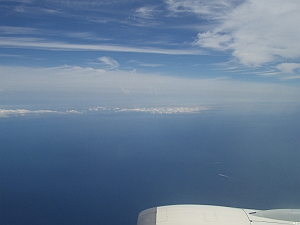 Then we will take KOREA AIR Flight KE11 at 8:20 pm (Korea time) to Los Angeles, arriving the same day, August 2 at 3:50 pm your time!
*********
Go to KYOTO TRAVEL JOURNAL
Go to NAGOYA TRAVEL JOURNAL
Go to: newest entry about Nagoya (July 29, 2004)
Go to BUSAN TRAVEL JOURNAL PART I
Go to BUSAN TRAVEL JOURNAL PART II
Go to newest flashback to Busan (July 29, 2004)
Go to Kathy&Rick Home Page