We came to see Nagoya as a city of GOOD FORTUNE and friendship through the eyes of our gracious host, Masa Jimbo, who greeted us with OPEN arms and a wonderful smile. He really made Nagoya OURS for three days, not only as a host but he OPENED his heart to us as friends.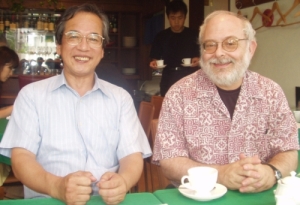 ************************************
One afternoon he took us to Inuyama Castle, walking distance from his home, but an hour subway ride from his work at Nagoya University. His wife, Maya, met us there.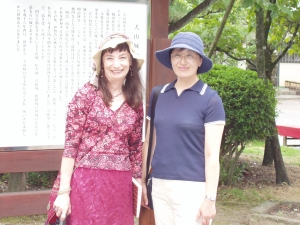 This was one of our great stairclimbing expeditions, but it was well worth it.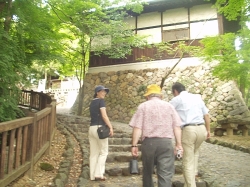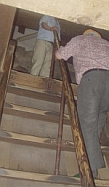 From the massive stairs on the outside to the narrow inner stairs of the multi-level castle fortress we ascended into this restored 15th century fortress. It is the oldest standing castle in Japan.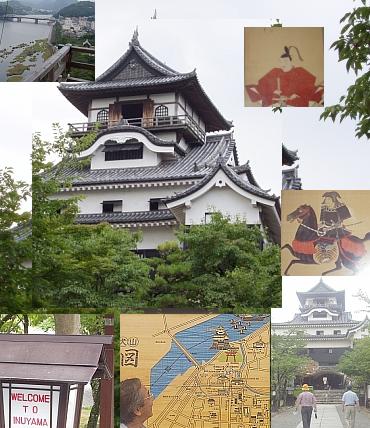 At the top, a dramatic interior.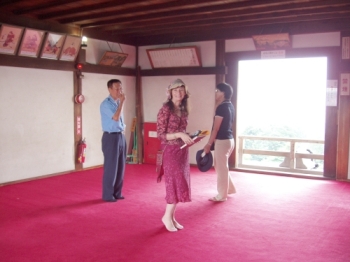 and spectacular views.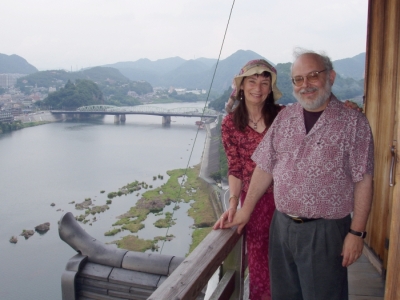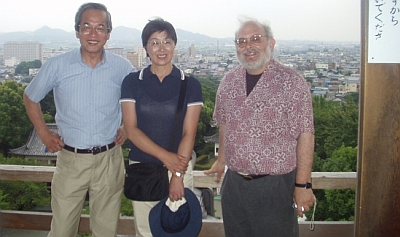 We had a wonderful time together, and had an unforgettable experience.
*********************************************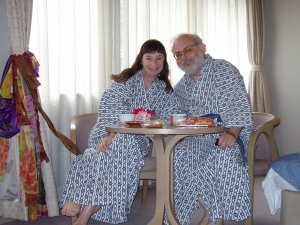 We were so DELIGHTED with our good fortune when when we arrived at Nagoya University, and were taken to our room! In Busan we had a wonderful time, but our room and facilities were difficult. Here we were comfortable, we were given robes, in the traditional Japanese manner, we had hot water and green tea bags in our room, it was spacious and cool. Of course we did not get much time there, because we were always busy, but when we were, we really relaxed and enjoyed it!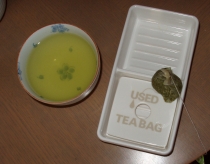 We always started our day with little Japanese crackers and tea.
************************************************
Our three days in Nagoya were amazingly full, and flew by, and before we knew it we were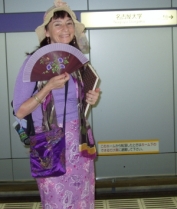 leaving for Kyoto
*******************************************
WATCH FOR MORE UPDATES ON NAGOYA SOON
*********************************************
Go to our KYOTO JOURNAL
(July 28 to August 2, 2004)

Go back to our main travel page
Go back to Part II of our visit to Busan
Go back to Part I of our visit to Busan
Go back to Kathy&Rick Home Page