A PORT SAID CHILDHOOD
a photo essay

The card below was written from Mary's dad to Mary's older half-brother John (from her mother's previous marriage) who had already moved to America. It was written as a souvenir of Mary's birth.
Their home, where she was born, was above the post office: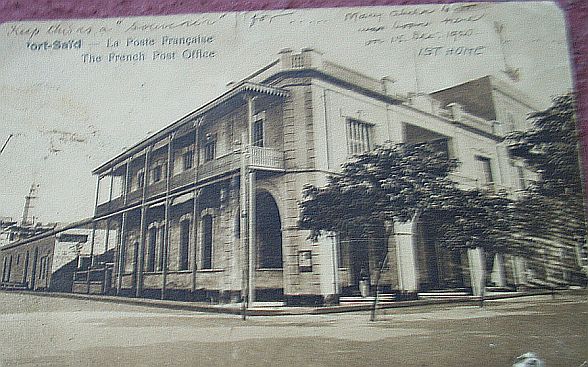 In the picture below, you can see Mary on the very far left bottom inserted photo, in the arms of a maid who cared for the children during the wedding ceremony.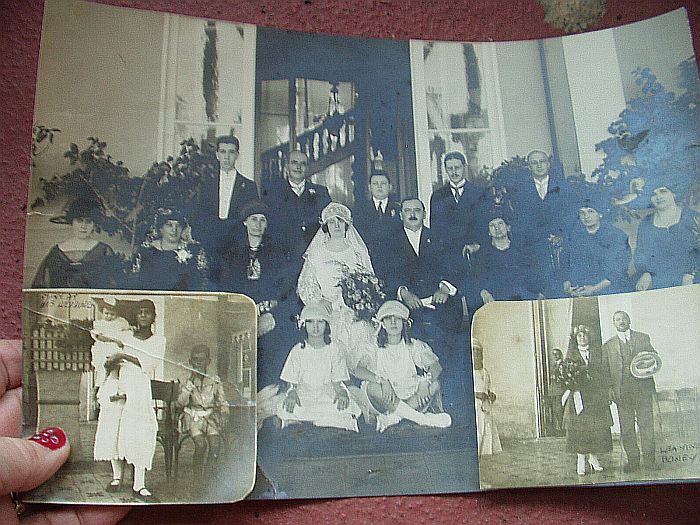 Above, the wedding of Uncle John (Mary's mother's youngest brother) and Aunt Emma 'at the Casino'. We can identify some of the people in the photo.
Back row: John; Uncle Alfred; "Nini"; Mr.?; Mary's father, Michael.
Row in front of them: Mrs.?; Virginia; Cuca; the bride, Emma; the groom, John; Mary's grandmother (her mother's mother); Mrs.?; and Mary's mom at the far right.
Sitting in the front are on the left, Zuza; and on the right ? (daughter of Mrs?).
In the photo above, inserted to the right, the bride and groom leave for their honeymoon.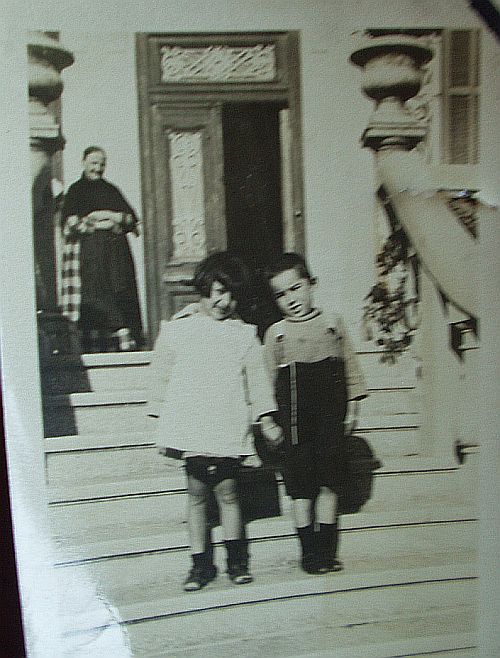 Above, Mary with her cousin, in Ain Shams, at her Uncle Alfred's villa, 1925, with her grandmother looking on in the background.

In the above photo, Mary is front row, right; 'Nana,' Mary's mom, is behind her in the dark hat, elegantly looking away, accompanied by two friends.
Below is a postcard, 1925, written by Mary's dad, Michael Abela, to her half-brother John Grech. John was aboard ship to America at this time. See some research on this postcard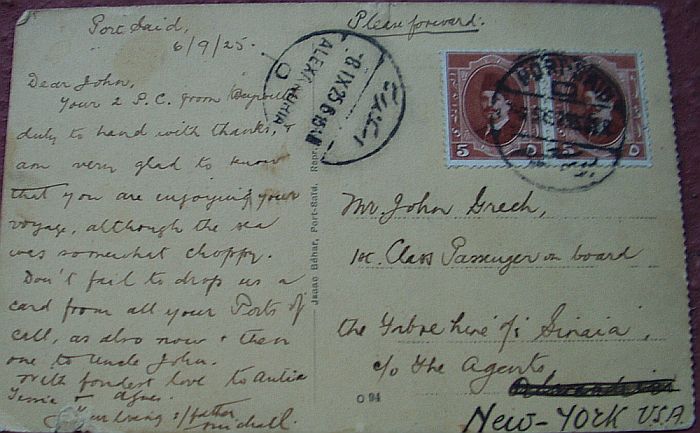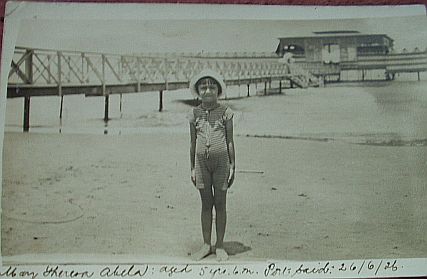 Mary's father's dated the above photo.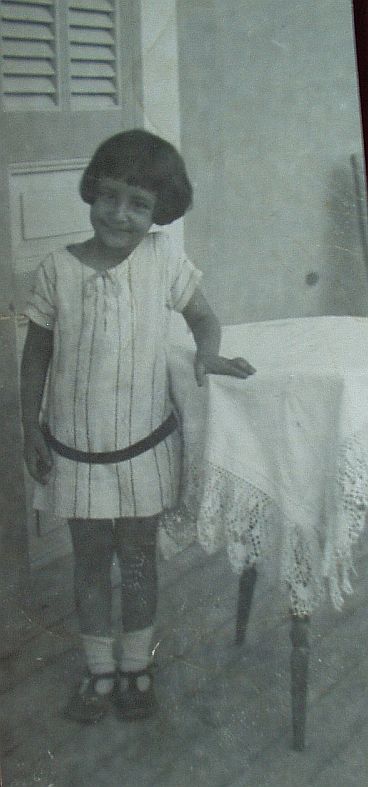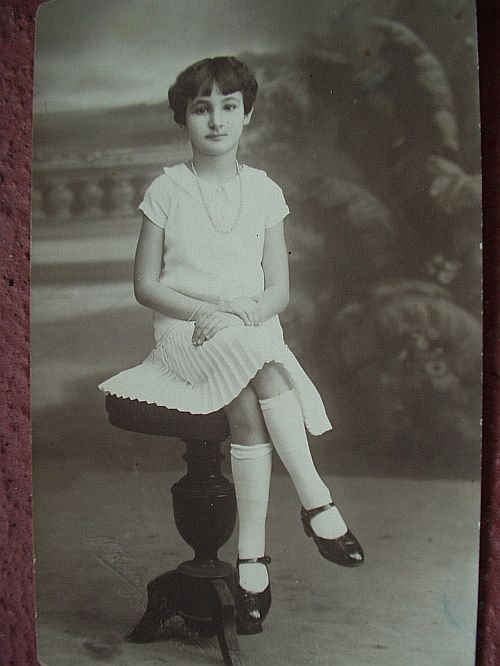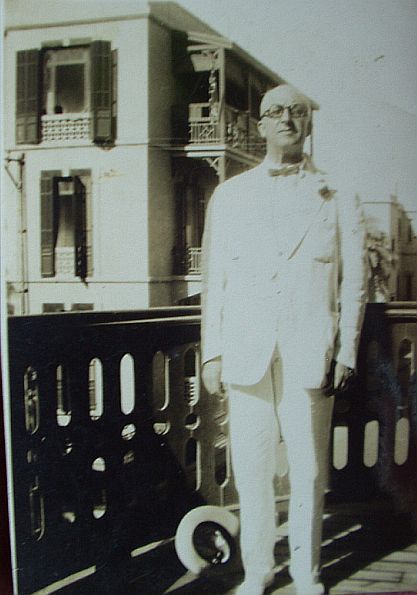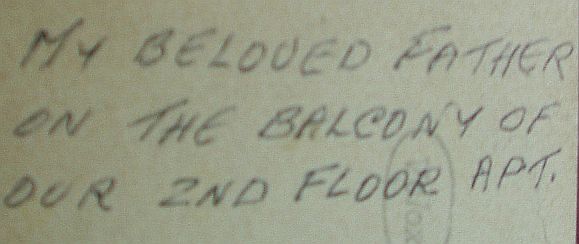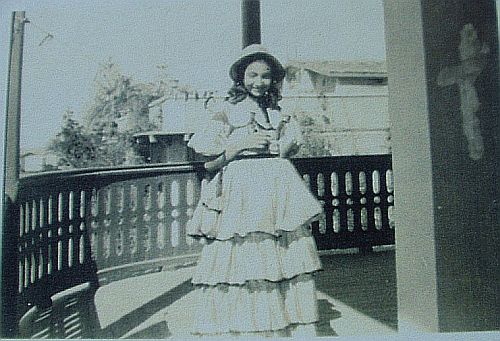 Mary on the family 2nd floor balcony.
A family photo, Mary's father Michael, her mother, and Mary, outside the door to their apartment.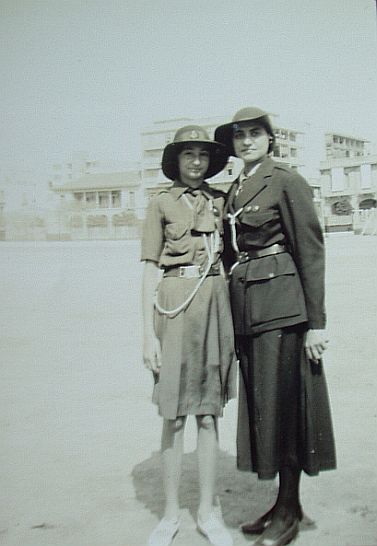 Mary on the left as a "girl guide" with scout leader on the right.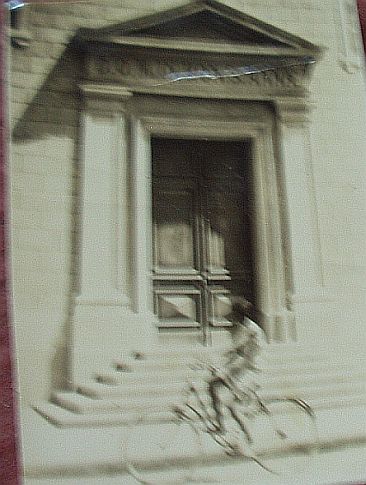 Pictured above is the door to the Italian School, run by the Italian Franciscan sisters. This was next door to Mary's home in Port Said.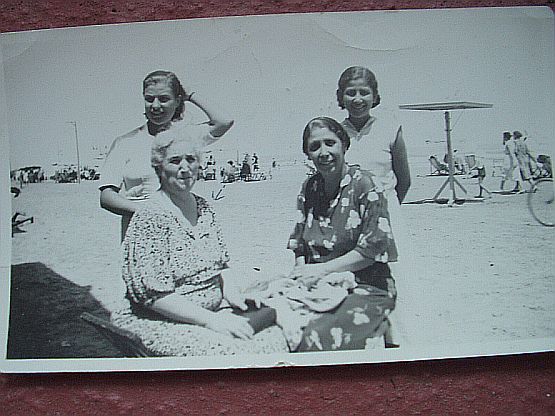 Above, Mary's mother on the left in front, with friends, on the beach in Port Said.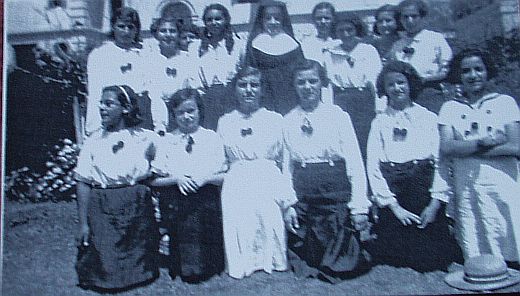 Above, Sister Jovita with Mary's class at St. Claire's English School in Heliopolis.(Mary is not in this photo.)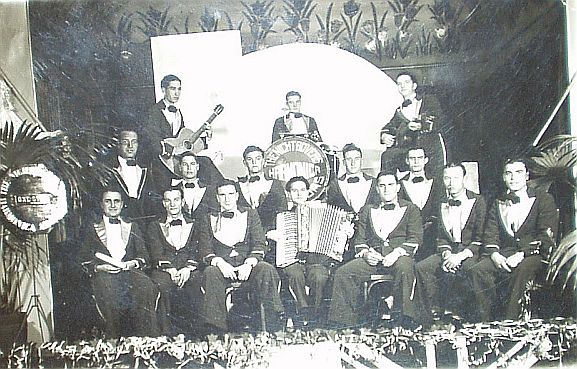 The Maltese Band at the Maltese Club. (Photo Radio, Port Said)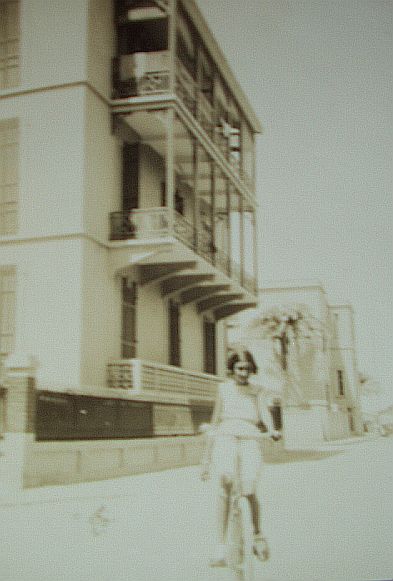 Mary on her bike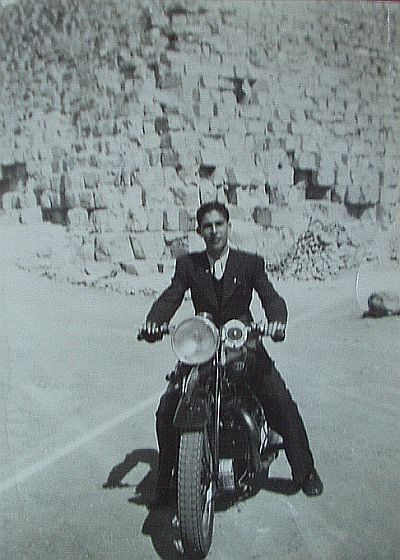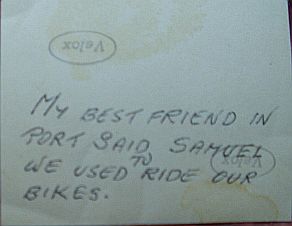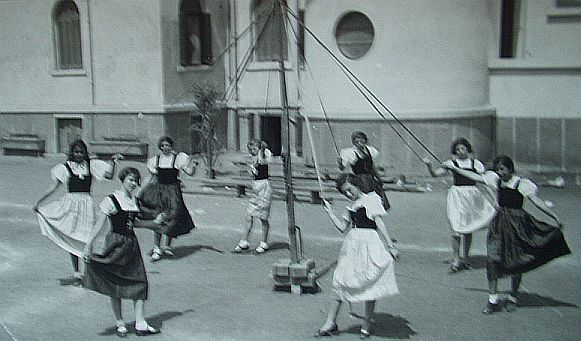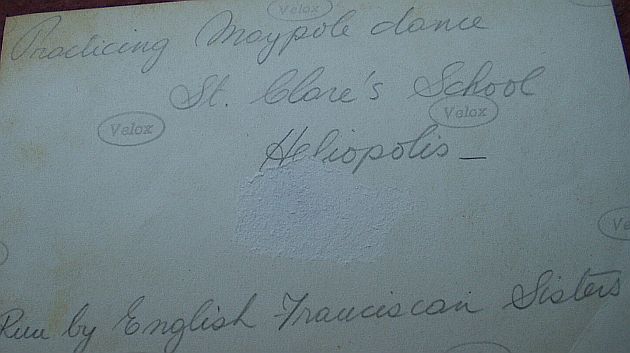 See Mary Abela childhood story
Go to Sylvia Modelski's page
Go to more info on Sylvia Modelski's book "Port Said Revisited"
a wonderful reminiscence of her similar childhood experience.
Go to Antoinette Pirally's page (1921-1993) another Port Said Childhood