updated October 14, 2005
A Gathering of Friends: Banquet and Festivities at Symposium
in Honor of Jack van Lint, October3–5, 2005
Veldhoven, the Netherlands

Jack van Lint's beautiful wife Betty and daughter Barbara were honored at the banquet.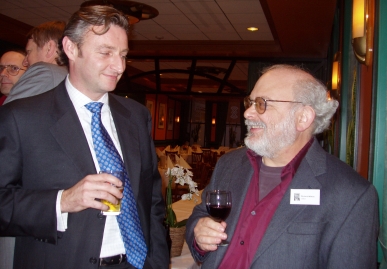 Jack van Lint's son Jack (left) gave an affectionate tribute speech in tribute to his father. He and Rick discussed old times when he attended Caltech.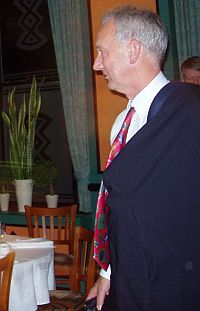 Everyone is grateful to Henk van Tilborg who organized this wonderful tribute symposium in honor of Jack van Lint.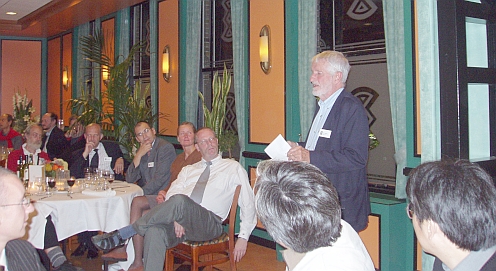 Jack's friend Dan Hughes gave a talk full of memories.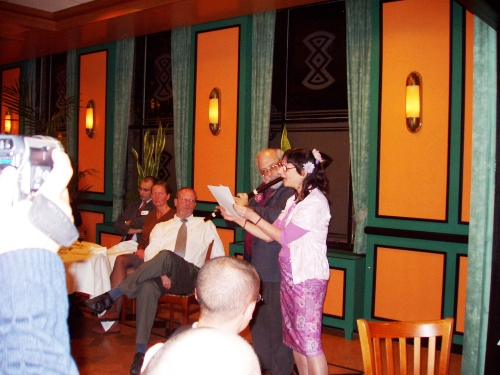 Rick and Kathy Wilson performed "The Yew Tree," A Scottish song. Kathy changed all the place names to Dutch for the occasion. Rick performed a solo piece, Variations by Hoffmeister.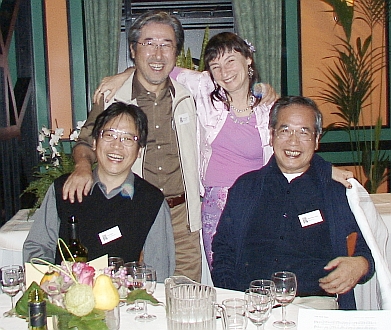 The tribute to Jack brought together many friends from distant places. We were so happy to see our friends from Japan, who have been our gracious hosts in the past.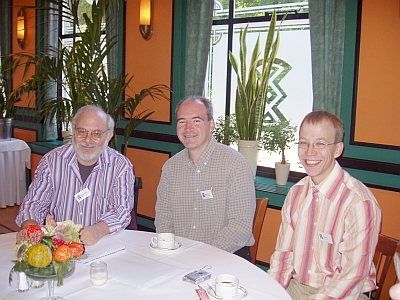 We enjoyed our conversations with Gary MGuire, a former student of Rick's, now teaching in Dublin, On the right is our friend Kalle Ranto.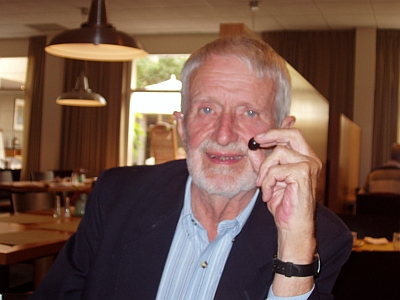 Dan Hughes sang the praises of his home on a farm in Italy...and especially of the fine olives grown there!
Arrival in Holland (Amsterdam) by plane