Updated October 13, 2005

Part Two: A DAY IN UTRECHT
Utrecht is a smaller, historic city, south of Amsterdam. It is unusual and strikingly beautiful. We walked from the train station by 14th century canals. At the same time it is home to Holland's largest University. The old cobblestone streets bustled with colorfully dressed students and visitors.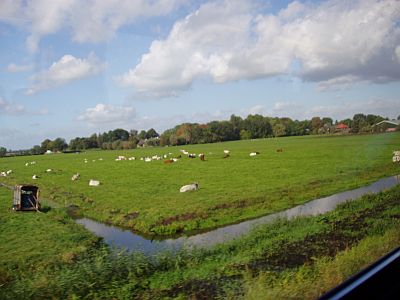 From the train window (1/2 hour from Amsterdam) on the way to Utrecht... Dutch cheese being made (cows everywhere).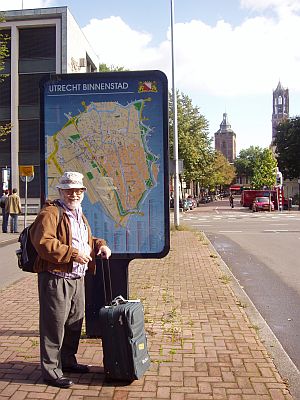 Arrival in Utrecht after a walk from the train station.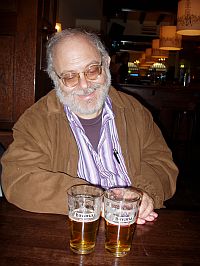 After 16 hours of traveling it's time for some Dutch draft beer!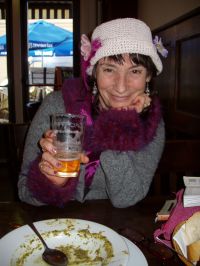 With warm cream of spinach soup, important to have a hot meal, finally. It's cold here! And wet, it rained tonight, although it was nice during our walks, (after this we walked to the hotel.) We were glad we kept our suitcases light! The air is crisp and invigorating.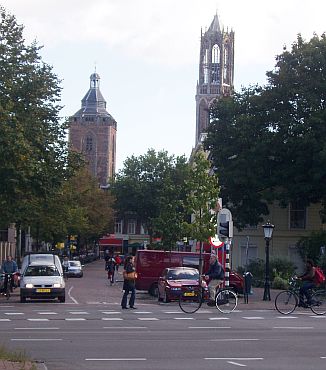 Utrecht city streets.
Index of Events
Arrival in Holland (Amsterdam) by plane
A Gathering of Friends in Honor of Jack van Lint in Veldhoven