We love having Elizabeth's beautiful smile in our home!!.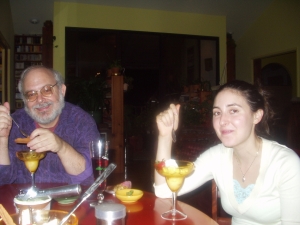 We had a late night dinner and dessert when Elizabeth arrived last night.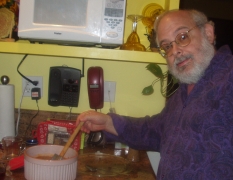 Here's Rick stirring the lamb keema. (He loves to stir things.) We were happy that Elizabeth loves Indian food, because we were looking forward to our second try at making this favorite. Rick and Kathy made it together. We think it was perfect this time.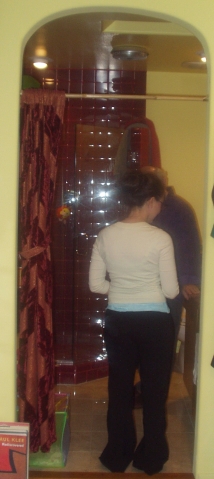 Elizabeth got the full tour of our renovated condo, through where walls used to be, and under new archways, into rooms that used to be hallways and others that used to be closets and ...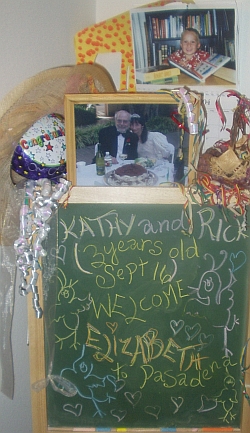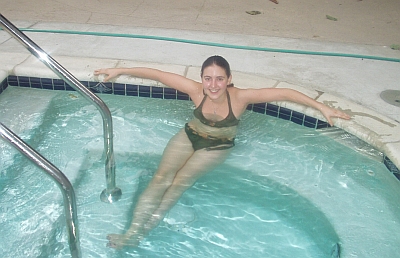 Ah, the perfect California experience!
After a quick breakfast, Rick went into Caltech and Elizabeth and Kathy swam in the pool and relaxed in the hot tub. As soon as we got out of the shower, two of Elizabeth's friends from her year in Israel, Naomi and Elaina, came to see her!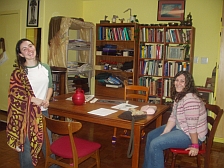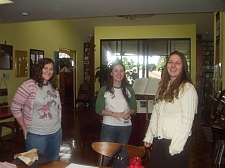 On the left Elizabeth is happy to greet Elaina. Naomi is on the far right in the second photo.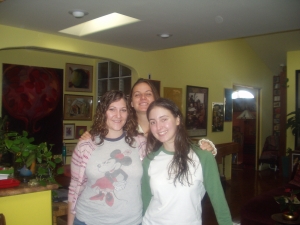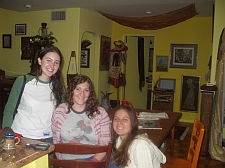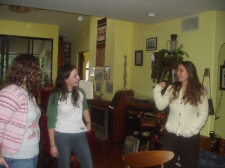 Elizabeth is out with her friends for lunch, and getting to know Pasadena right now!
Go to the top of this page
Go to What happened next: Diana and Elizabeth in Pasadena
Go back to: Kathy&Rick's Notes for Overnight Guests
Go to Kathy&Rick Home Page