DIANA AND ELIZABETH COME TO OUR HOME
IN PASADENA
A DOUBLE DELIGHT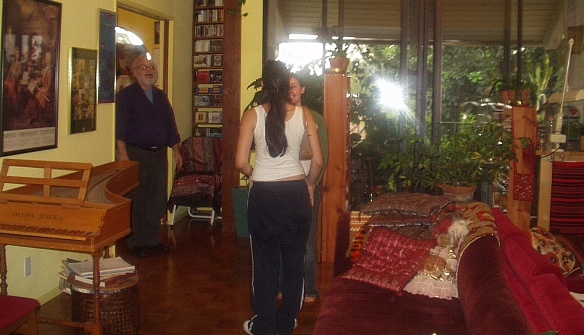 Before Diana arrived we had more talks and fun with Elizabeth. Rick came home from Caltech, we listened to some Israeli music discs she brought, we looked at pictures of her trip in Israel on a web site, and pictures of our visits to Iran, and also of our visit to Uncle Phil in Ohio.
We were lucky to witness the reunion of sisters in California!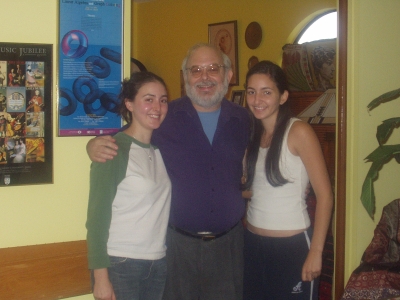 Rick and his two neices.
(By the way Diana is not really taller than Elizabeth. Diana has shoes on, Elizabeth is barefoot, and our floor is crooked.)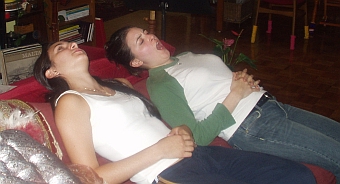 What have we done to them? Diana just drove from Redlands and will drive Elizabeth back to see her dorm and visit with Rachel Foster. They have dinner plans. Will they take a nap first? What's your guess?
Go back to Kathy&Rick notes for overnight guests
Go to Kathy&Rick Home Page