LAST DAY OF OUR TRIP
IN BOULDER, COLORADO
Saturday, March 25, 2006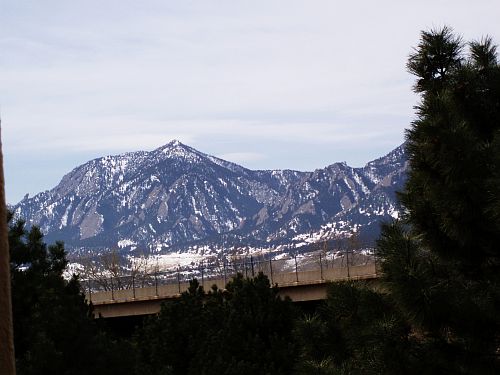 From our hotel room window in Boulder. We were so comfortable and relaxed, we stayed in our room as long as we could, until 2 P.M. Rick had given a talk a day, and we could not resist the luxury.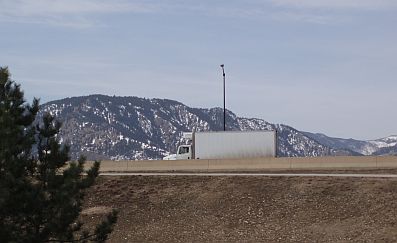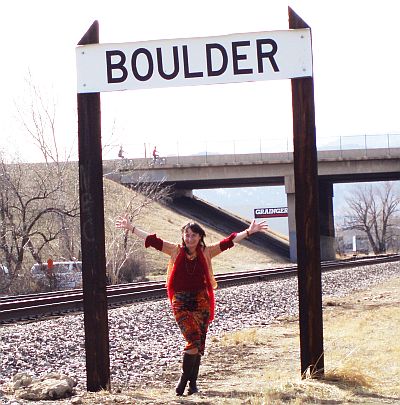 Our hotel was anbout 3 miles from the center of town, and rather than taxi in and be rushed, we opted for a "nature walk" in the immediate area. The hotel was a block from the railroad tracks...an unusual perspective on Boulder, Colorado...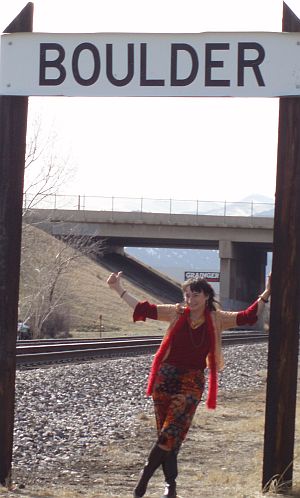 California, anyone???

We decided on a picnic by the tracks. We brought our leftover Indian food from the Taj Mahal last night. The bunnies were abundant. They like the grass here...and look interested in Indian food!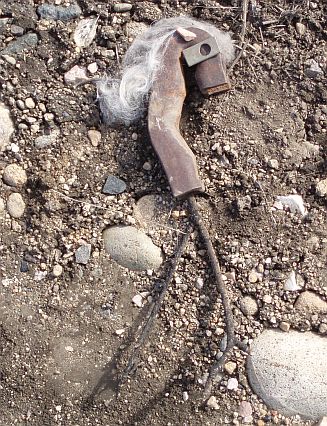 An opportunity to do some art! Kathy's "creature" from found objects by the tracks. (Kathy has done hundreds of these ephemeral constructions (called "natural readymades") during travels and at home in Santa Barbara and Pasadena. This one has a fuzzy white mane, (probably a cottony plant substance, perhaps nest material) a metal rectangular punched eye, main body seems to be a railroad car hook, branch for legs, tiny stone for ear.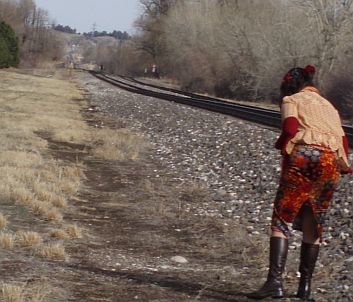 Kathy searching "construction site" for art materials.

The impressive Denver airport from the window of the airport shuttle. (We left right after our picnic.)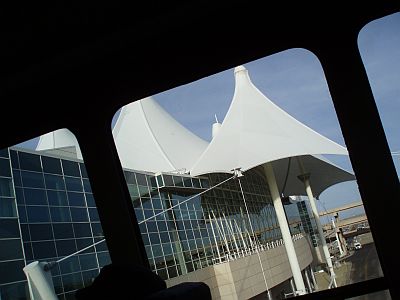 Rick took a closer look at the airport architecture.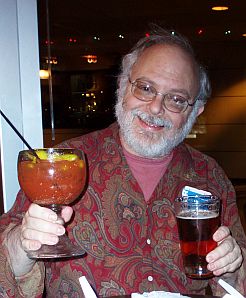 In the airport, a Bloody Mary and a Killian's Red, on tap. A relaxing farewell.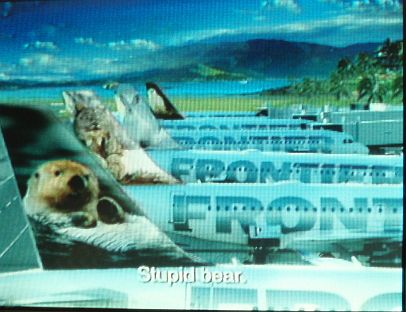 We loved the Frontier flights, and their endearing planes. (Our first flight with them.) Rick took this photo of the screen in front of him on the plane, the other animals were gossiping about the bear.
Excerpts from Kathy's Travel Journal: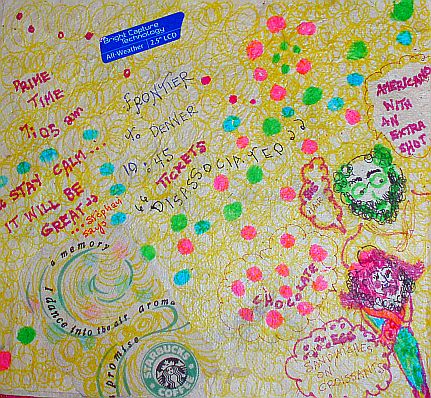 Notice Stephan's advice before the trip (upper left) ..."Stay calm, it will be great." He was right!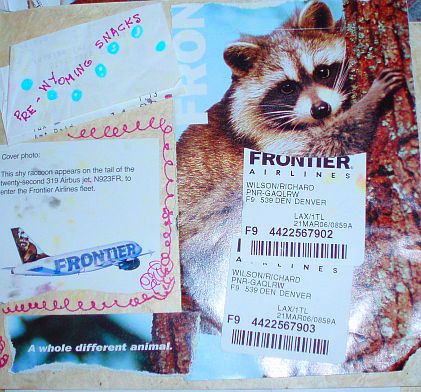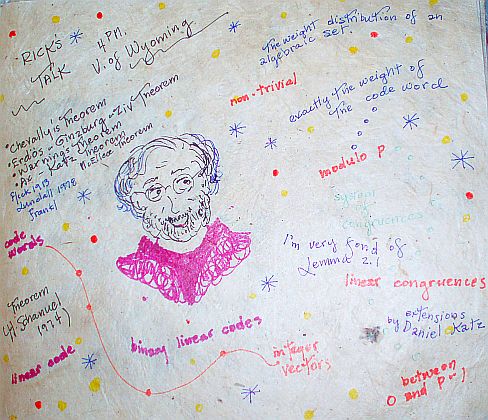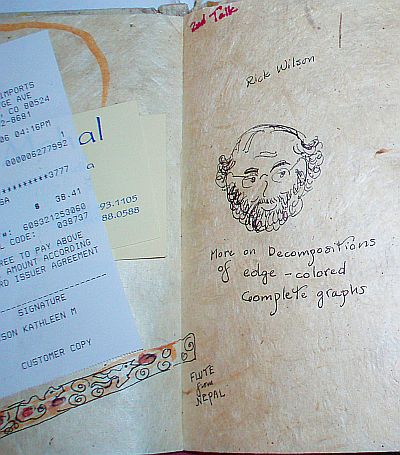 Go to Arrival in Laramie via Denver
Go to First Day in Laramie...micro brews
Go to Flute Presentation and Wyoming dinosaurs
Go to A Day in Fort Collins, Colorado