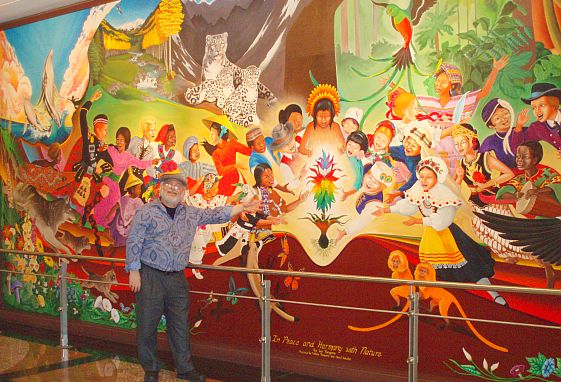 Rick in "Peace and Harmony with Nature" (the name of this wonderful mural in the Denver airport)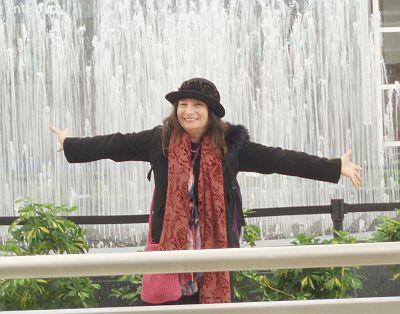 Needless to say we felt at home right away. This beautiful fountain is in the center, surrounded by the waiting areas, a soothing and pleasing centerpiece.Our host, Prof Bryan Shader picked us up after a "Shamrock" bus shuttle from Denver to Ft. Collins and drove us up into Laramie Wyoming, over 7,000 feet...it was hard to see anything but white in every direction on the hour long ride...mist and snow everywhere.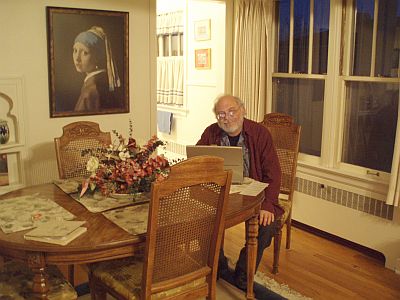 He brought us to our "apartment" in Laramie, where we would stay during our visit. It is the sweetest, most well-cared for place we have ever stayed during our travels, provided with everything all the charm, art, books, and videos we will be too busy to use, but are comforted by immensely! Also high speed wireless internet access...which is why we can post this report en route!

We were amused by one of the decorations in our bedroom...a large photo of Marina Del Ray, California.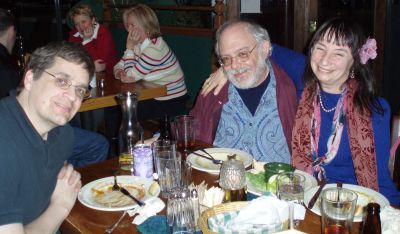 A delicious dinner with our host Bryan Shader in Jeffry's in Laramie.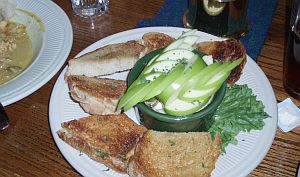 Toasted almond and brie appetizer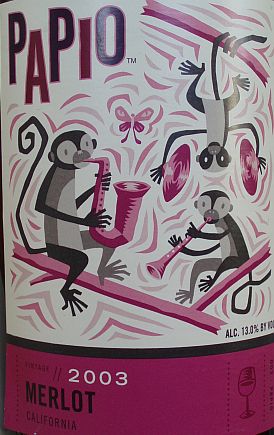 The wine we chose as our "house wine" at home in our apartment...have not tried it yet...but how could we resit the label! (Bryan took us shopping before we went home, for water, coffee chocolate and wine...."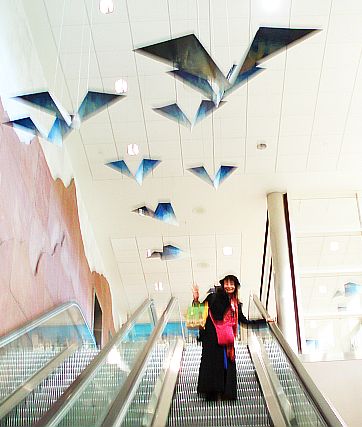 On the escalator, Denver sirport...the "paper airplanes (painted metal sculptures?) are hanging every where...we loved them!