SEAN AND JAMIE VISIT
KATHY AND RICK IN PASADENA
DAY TWO

Uh oh, how can we start out with a pout??? The hot tub was cold at 7:30 am! Don't worry it gets better, and the hot tub was hot later!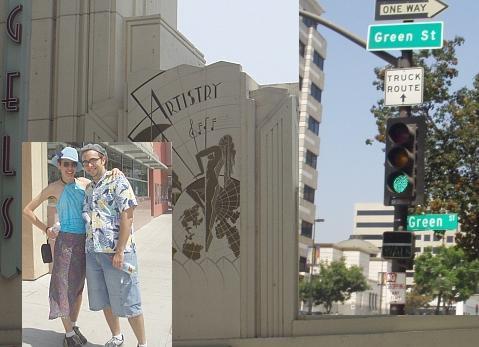 It took a little 'Artistry' but the lights turned green on Green Street, and we were (stylishly) off you a quick walk (sorry, they're still smiling even though Kathy walks too fast) to the Pasadena Museum of California Art, where a new exhibit by 'California Grown' Kenny Scharf was underway.
(Look what happens to people when they come to California!)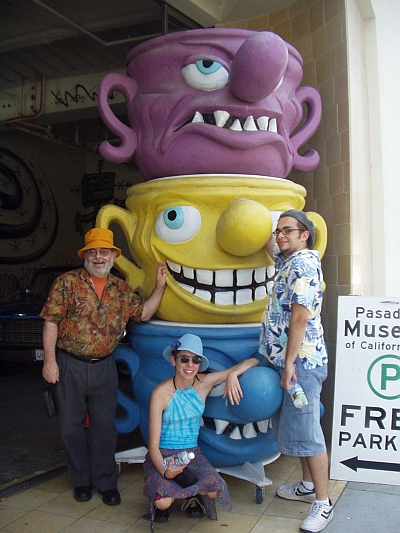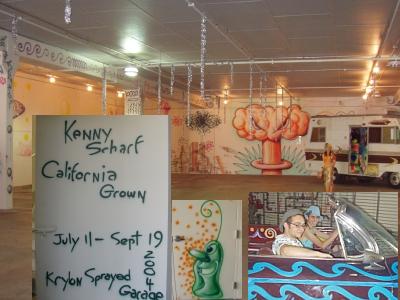 Close your eyes, we're going for a ride!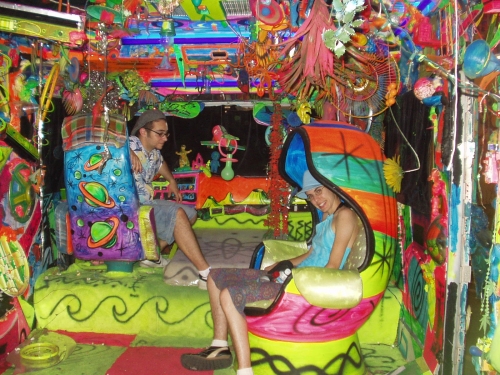 Sean was stunned. 'Where am I??'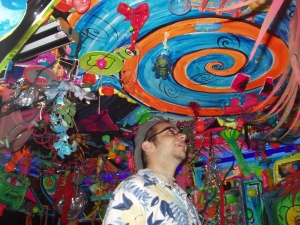 What you see below is graffiti in the garage of the museum! They let the artist loose with some spray cans.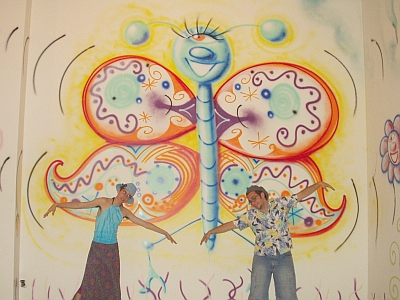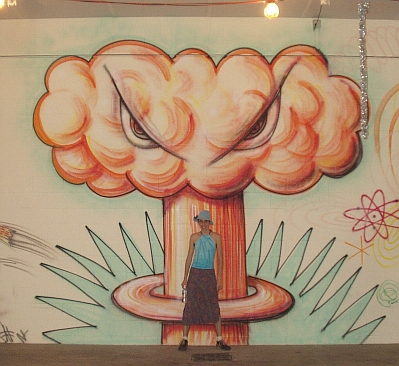 Jamie was brave and stood in risky places, and just picked the flowers in the strange new landscape.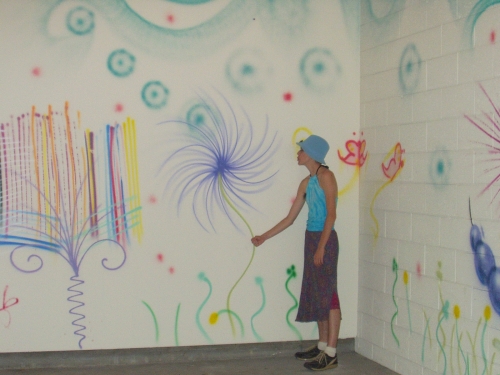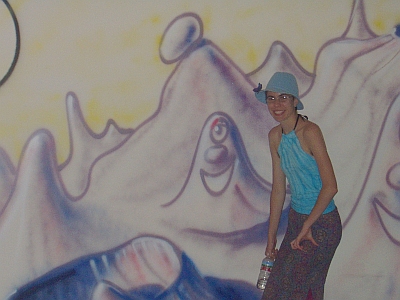 Finally, we all needed a litle rest.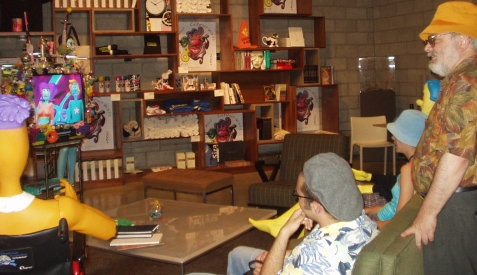 So we just sat down in the Museum shop and watched some tv with the others.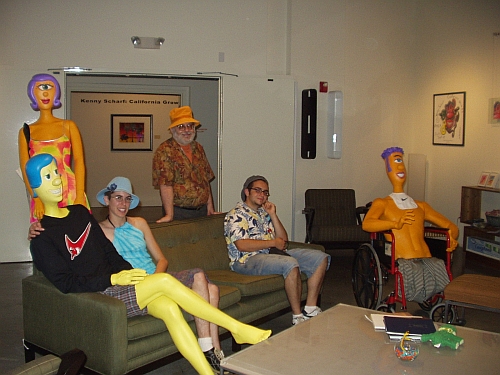 We'll leave you here watching the show, while we get ready to go visit Grandma in Santa Barbara. You're about 20 hours behind us now, but we can't help it. We've got to keep moving! We'll see you back here again soon!

Hats from Kathy and Rick's collection.