The Conference Party in Yokohama
International Workshop on Combinatorics
June, Friday June 8, 2007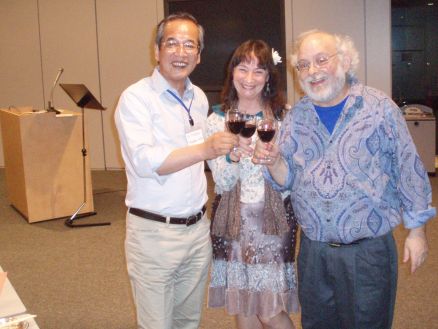 Kampei! At the party at Keio University, our last day in Yokohama. On the left our wondeful host and friend Masa Jimbo. He invited us to perform at the party, and here we are, after music and poetry, celebrating the happy conclusion.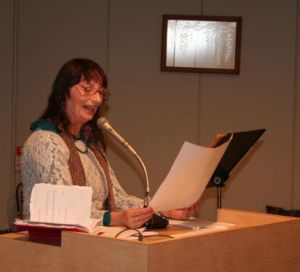 Kath read her poem, "A Course in Combinatorics" composed at the conference and inspired by the lectures.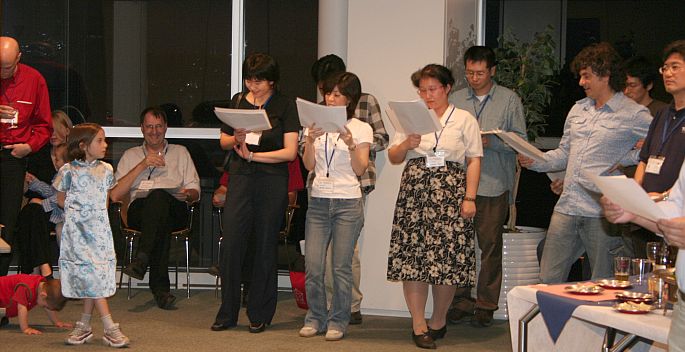 Our host made beautiful copies of the poem for the participants to follow during the reading.


It was a thrill to read the poem to the mathematicians who inspired it! And fun to see their reactions!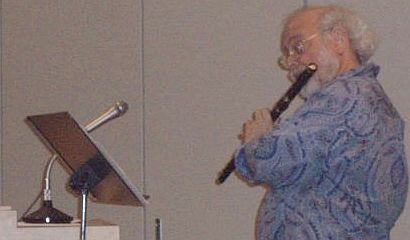 Rick played Variations by Hoffmeister, 1800, some Klezmer pieces accompanied by Kath on a Japanese percussion instrument she brought from home.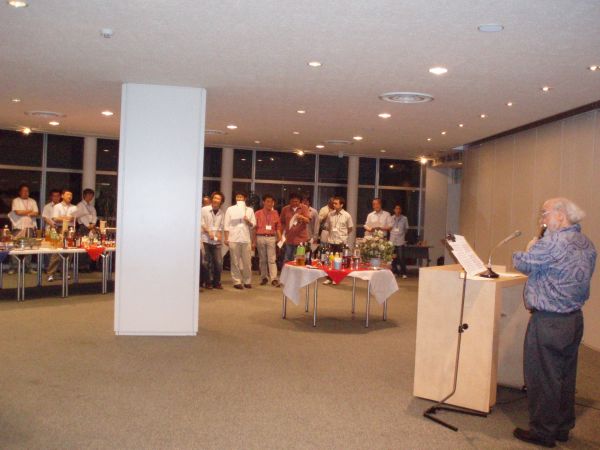 Rick played his ebony 1842 Viennese flute by Stephan Koch.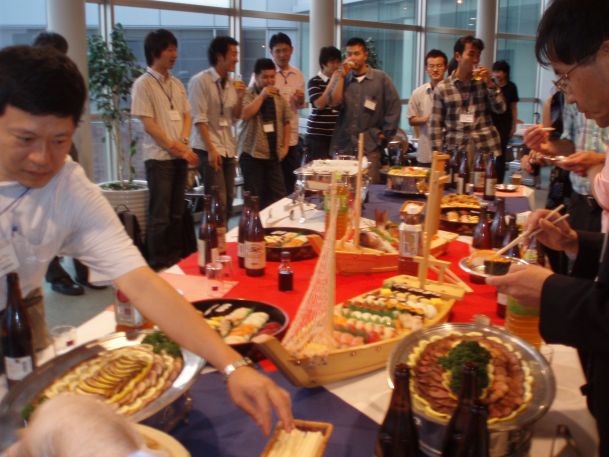 Wonderful sushi dinner (every piece was gone by the end)!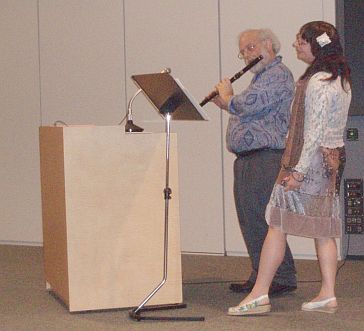 Rick played two Celtic songs, one accompanied by Kath, singing "Easy and Slow". She also accompanied some of the Klezmer music with percussion (a small Japanese percussion instrument brought from home).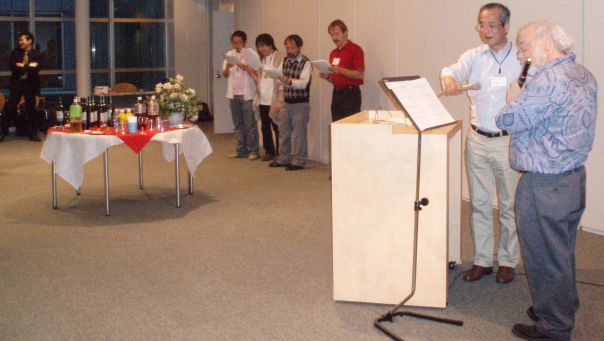 Another musical interlude, the audience sang the chorus.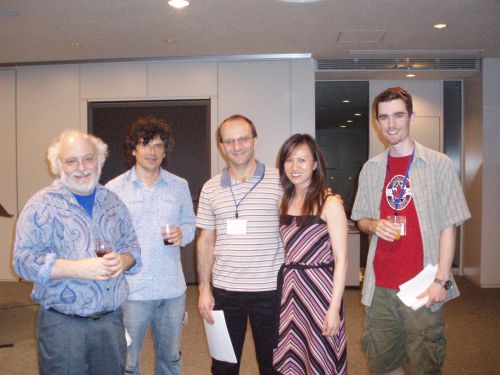 Rick with some friends who are speaking at the conference, Marco Burati, from Italy, Jonathan Jedwab (center) from Vermont and his fiancÚ Jenny, and Richard Gibson from Vancouver.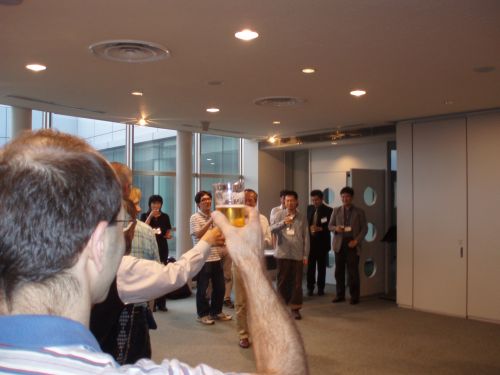 A toast to the organizers!