COLLEEN"S BIRTHDAY TRIP TO SAN DIEGO
(PART III) A Visit to Tim's House

Well, this is not exactly Tim's house... at least not yet. It is his new garage and upstairs office, under construction in his back yard!.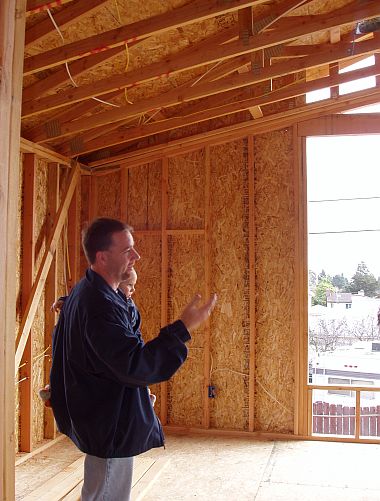 He showed us where the desk, bookshelves, fireplace, music system will be...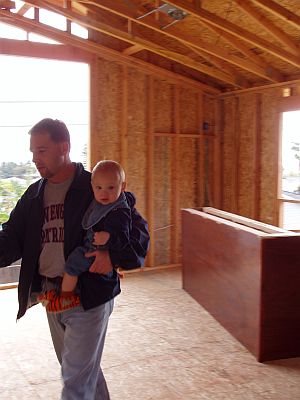 It will serve as a guest room too...sometime in the future, we might be sleeping there.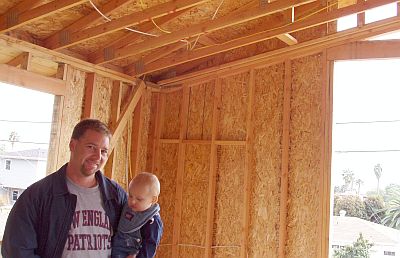 Tim is eagerly anticipating this wonderful work space.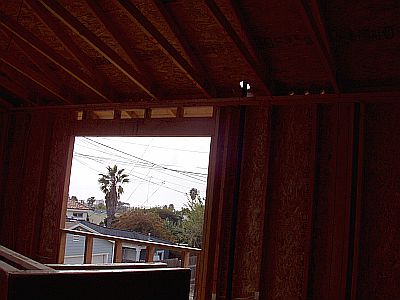 It has a great view, too.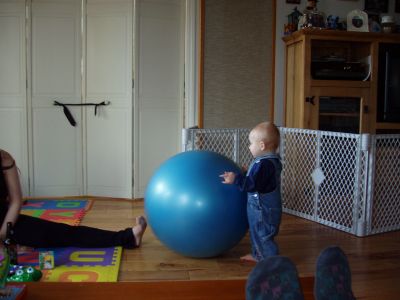 After the tour, Ryan showed us his workspace.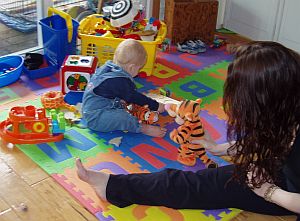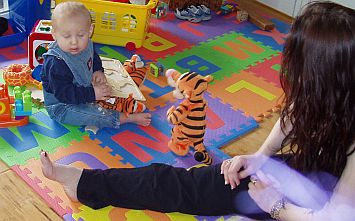 He proudly gave Colleen a tour and introduced her to his toys and friends.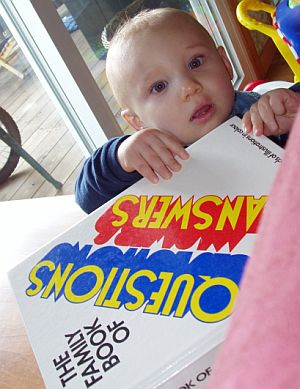 He showed us his favorite books.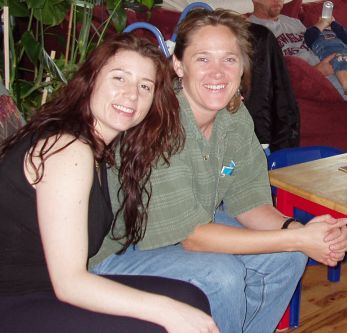 And finally mommy (Sally) came home after a long workday at the hospital where she works as a nurse. Not many people can smile like this after a long day. But she has a three wonderful boys to welcome her home. (And us too, today.) We had to leave soon after, but we were happy we had a chance to have a little time with her too!
Go back to the trip, Part I
Go back to the trip, Part II
Go back to the trip index