ON THE DANUBE
just a block from our hotel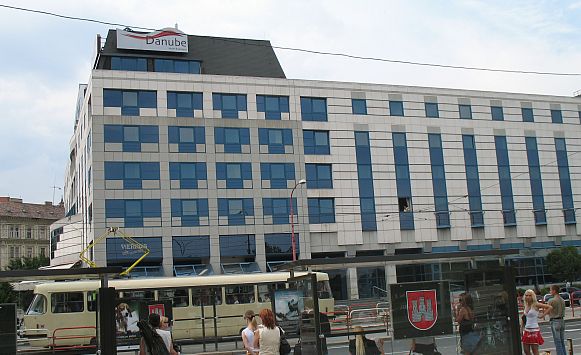 We have been staying at the "Danube Hotel" in Bratislava, just across the street from the river.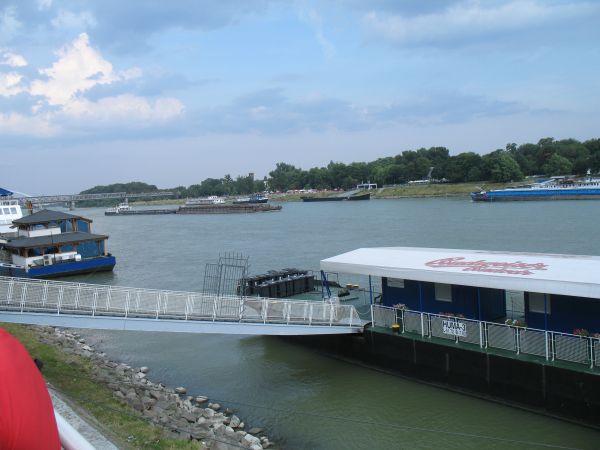 The river tends to look green, rather than blue. We walked there last night, after our walk in the closeby park.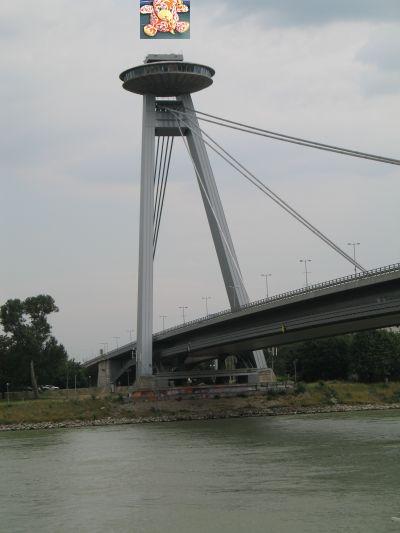 This interesting bridge has a pedestrian walkway, and as they say a "UFO" shaped restaurant, although I have not heard that it is a functioning eating place (maybe waiting for diners of the future)? Small flying Bratislavan bears have been sighted using it as a landing area.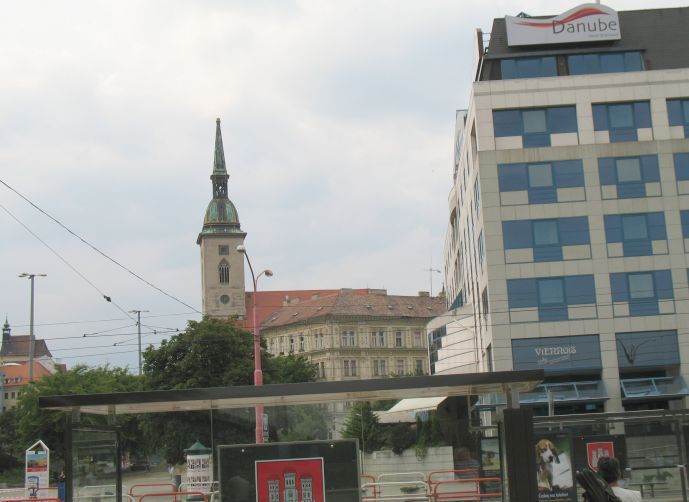 You can see how close the old town is to the hotel and river.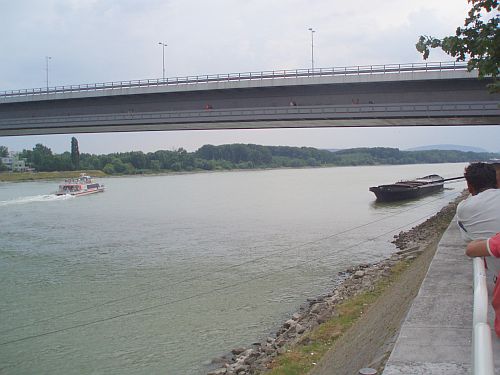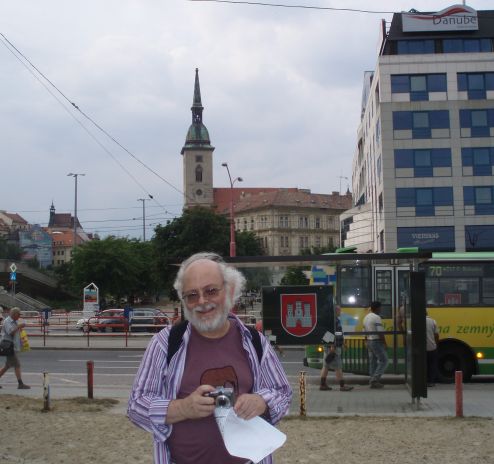 After a day at the conference, a welcome walk.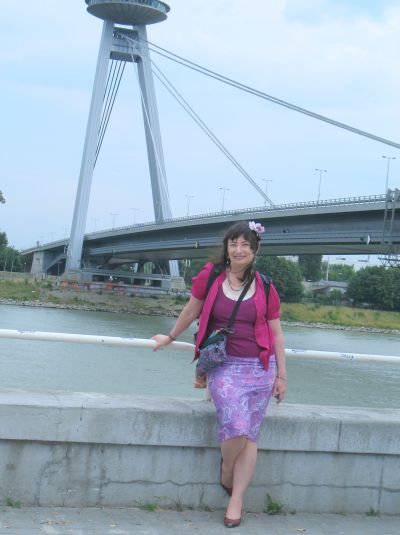 Take A Walk in the Park in the Old Town near our hotel
See First Impressions of Bratislava
Go to Our Home Page and Travel Index