A WALK IN THE PARK
in the Old City Center
BRATISLAVA, July 2, 2007
Our hotel, Hotel Danube is in the old city center. Monday after the first conference day we walked across the street from our hotel and joined the stollers in the long pedistrian park. At the end of the day people gather to relax, and the air from the nearby Danube River has a light and pleasing breeziness. Lovely pools, small fountains, street trees, outdoor cafes and wonderful old stonework sets the scene.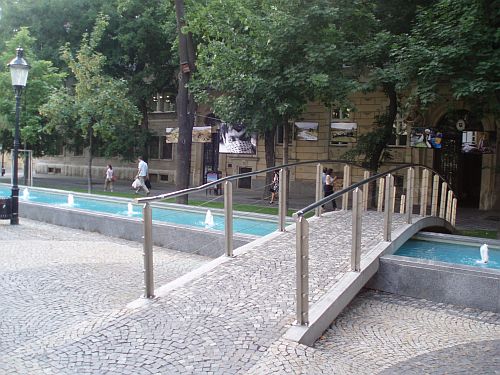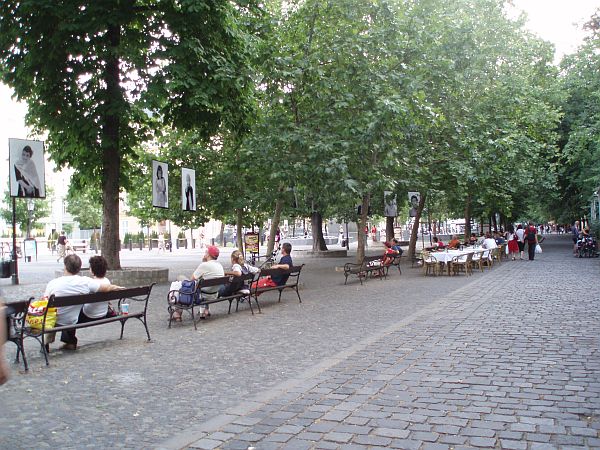 The park is an outdoor museum, featuring artworks hung throughout the park, and large, interesting contemporary sculptures.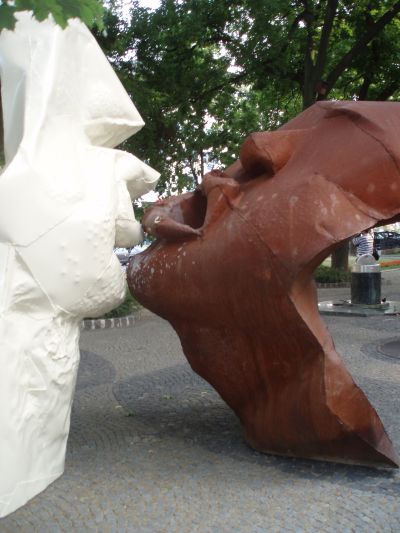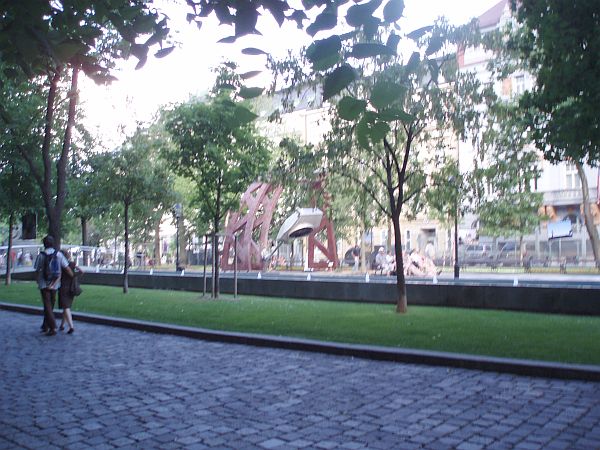 Mmmm... who's being featured at the concert tonight?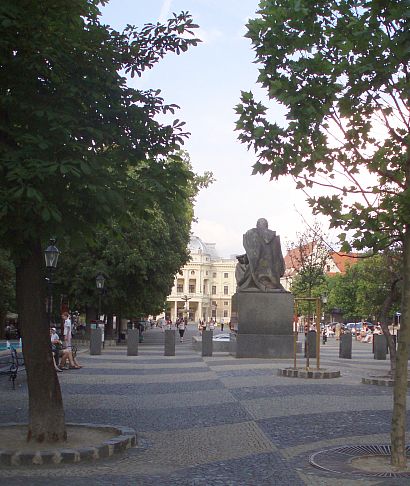 At the end of the park, the magnificent National Theater.
See On the Danube
See First Impressions of Bratislava
Go to Our Home Page and Travel Index