FIRST IMPRESSIONS of BRATISLAVA
from the conference to honor Alex Rosa's 70th Birthday
July 2 to 6, 2007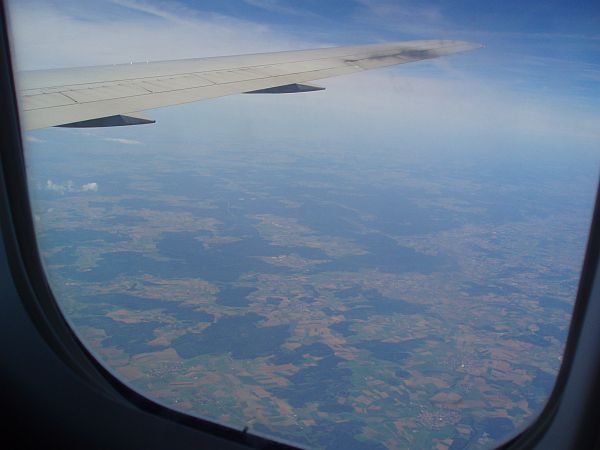 first sight afer crossing the Atlantic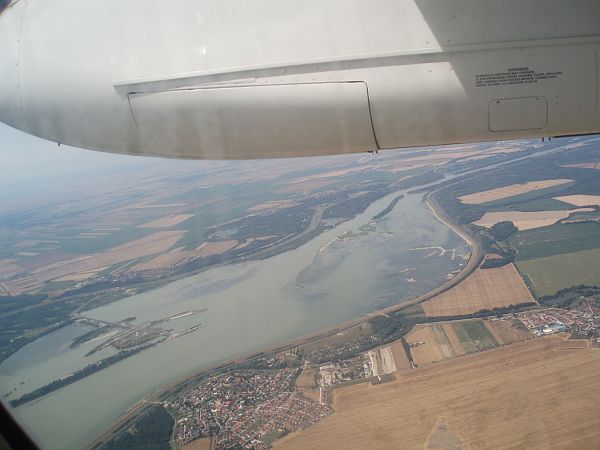 the Danube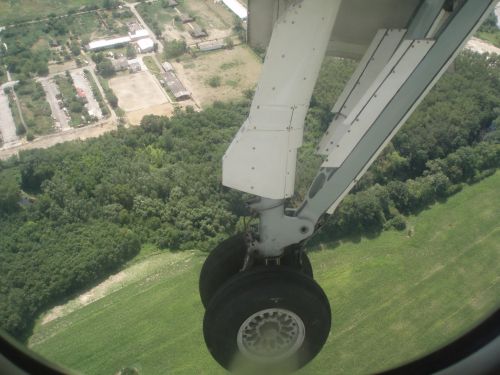 landing in Bratislava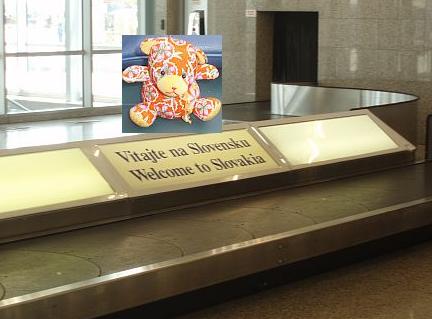 an unusual welcome (is this what bears look like in Bratislava?)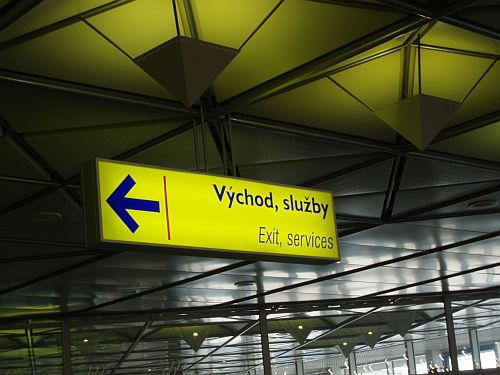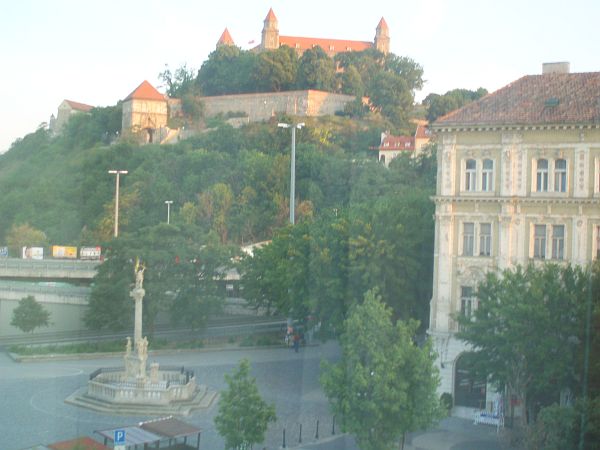 from our hotel room window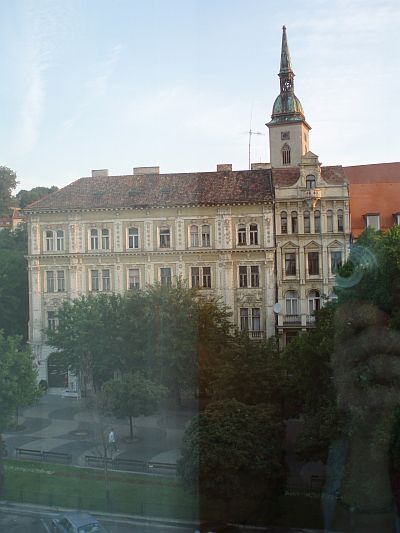 another window view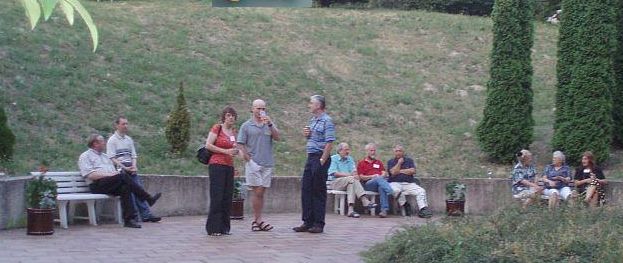 at the conference welcome party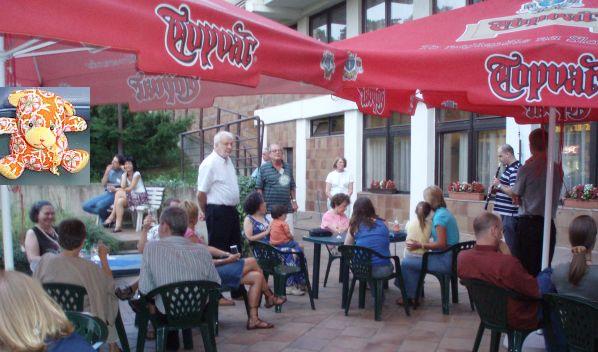 gathering of friends celebrating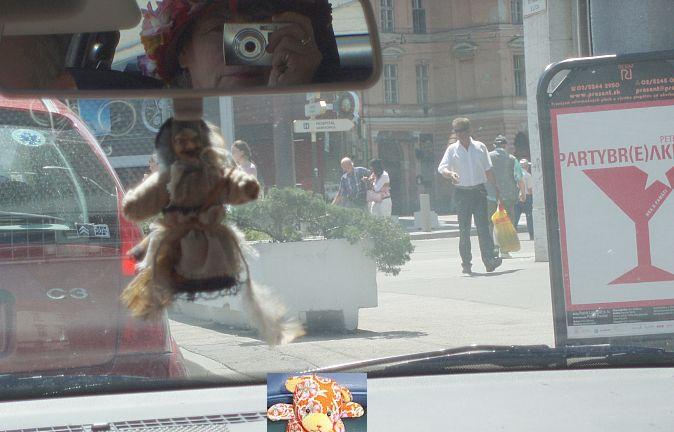 the decoration in the cab made someone try to hide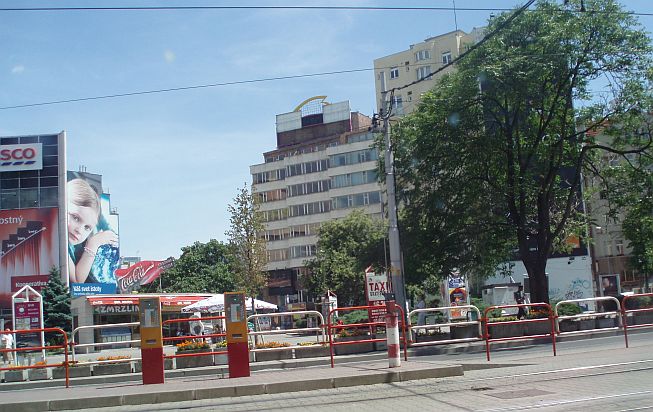 there is no enhancement in this photo, the girl was painted on the building (she looks like she is looking for a bear)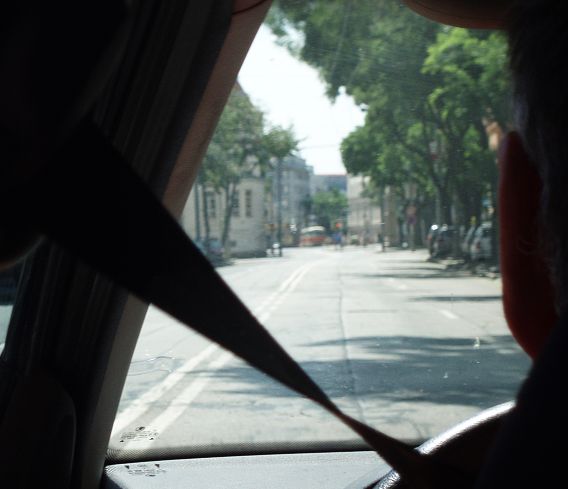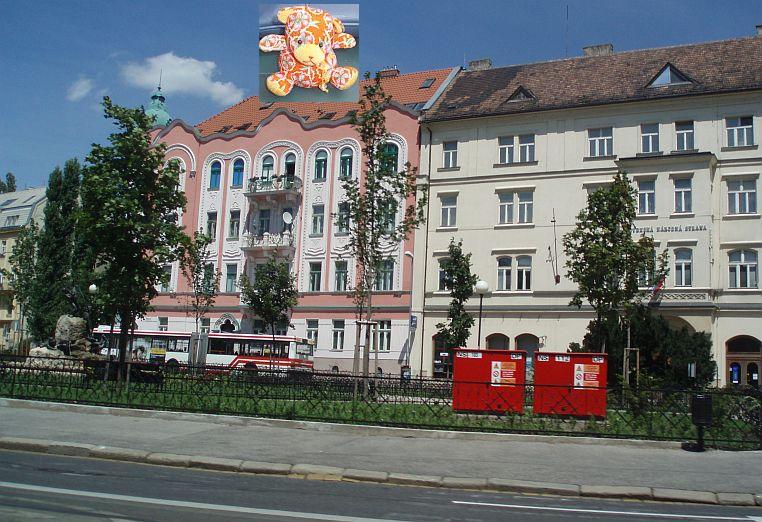 a hint of what is to come--the architecture here is so beautiful ()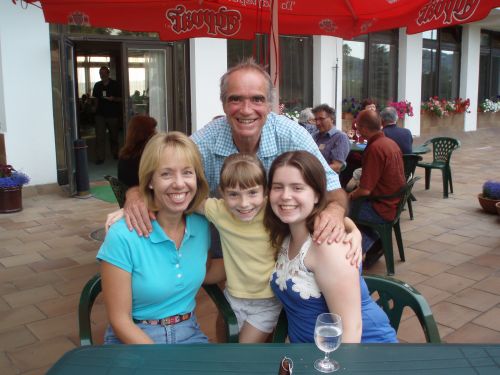 What a great family portrait! Charlie Colbourne, and his wife Violet (both gave talks at the recent conference in Japan). We finally meet Sarah (center) and Susie!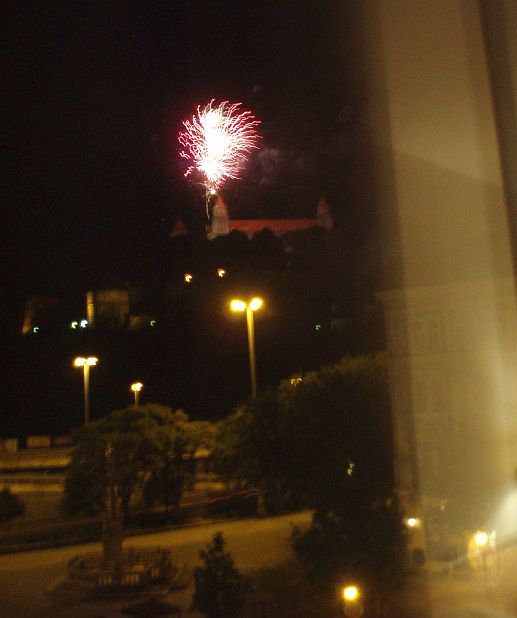 fireworks at midnight last night from our hotel room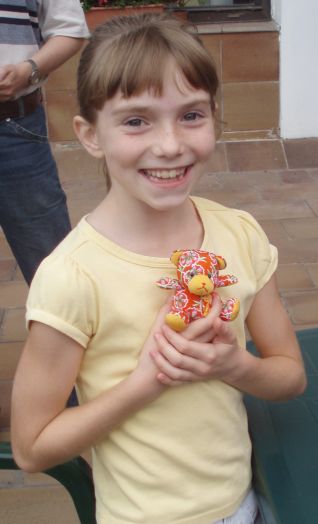 Sarah was a great admirer of "Dinky" who was our website "tourguide" in China and Taiwan a couple of years ago. We got her this (Japanese) bear at the conference last month, she brought him to this conference in Bratislava, and he was hired to impersonate a Bratislavan bear and report on the proceedings here.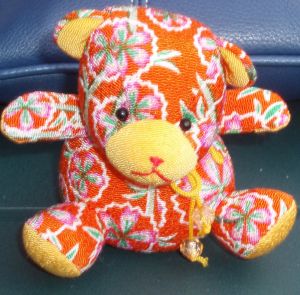 Watch for more adventures of Sara's "Mini-Dinky" in Bratislava
Go to A Walk in the Park at the Old City Center Go to Along the Danube (across the street) Go to Kathy and Rick's Home Page (trip index)