A NIGHT OF MUSIC

and another beautiful meal by Harry
AT ANNE SIMONS' HOME IN SAN FRANCISCO
Anne invited us all to her beautiful home in San Francisco for a an evening of wonderful flutes and food.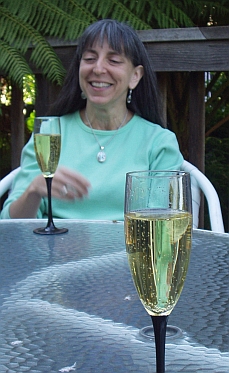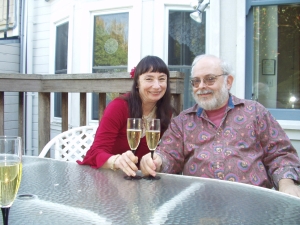 Rick and Kathy were still celebrating their anniversary, and we started the visit sipping sparkling wine under the luscious fern tree that grows up from the lower garden to the porch.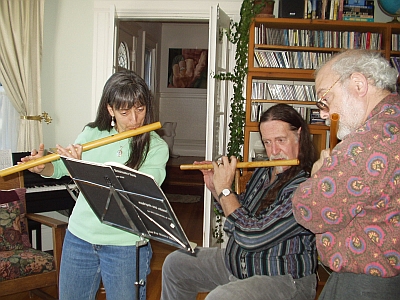 It was a treat to be present to hear the centuries breeze by. Starting with renaissance flutes, the three began their tour,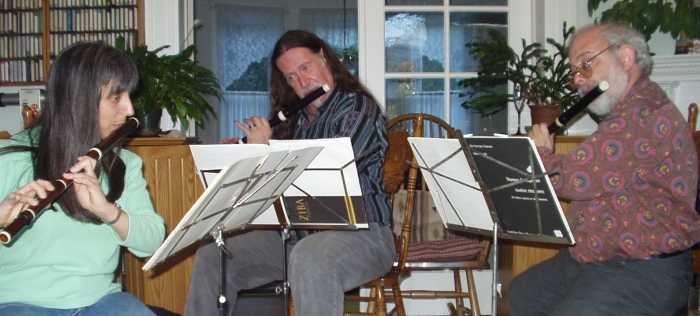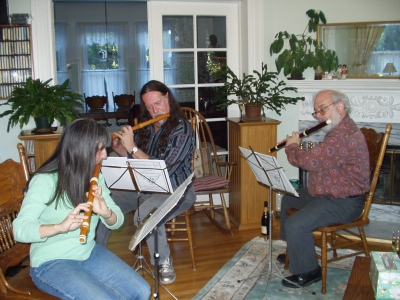 Kathy kept documenting as we floated into the 18th century on baroque flutes.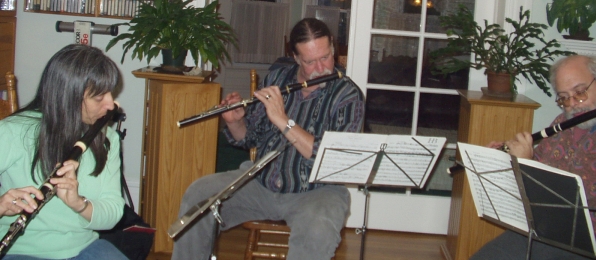 And into the 19th century on keyed flutes.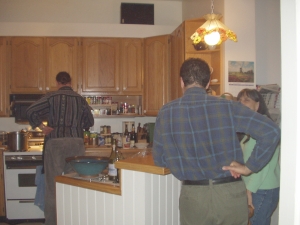 And Harry floated into the kitchen.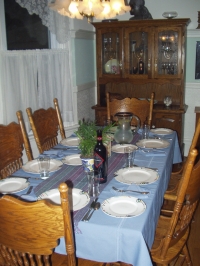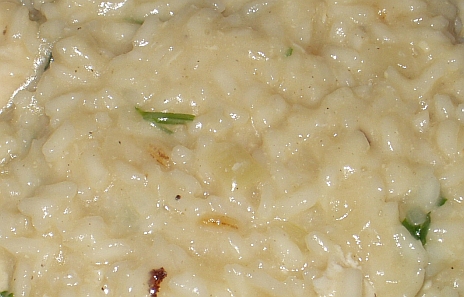 He made dreamy risotto.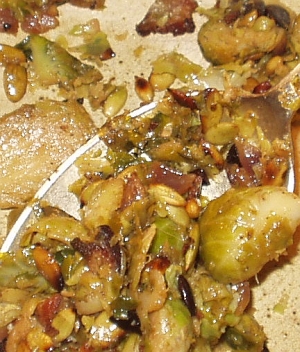 And brusselsprouts with pumpkinseeds.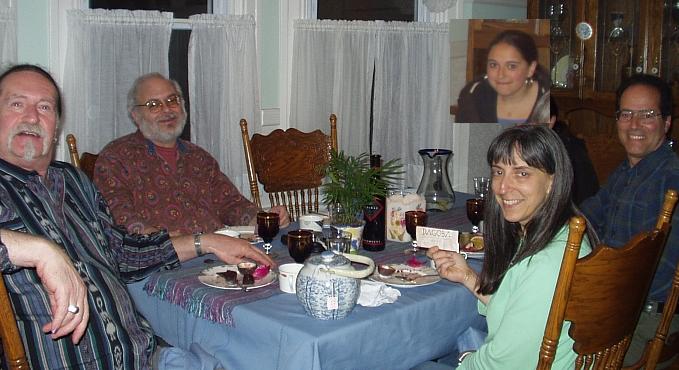 Anne's husband Michael and daughter Maya are beaming and sharing the fun.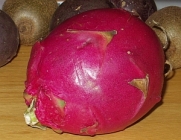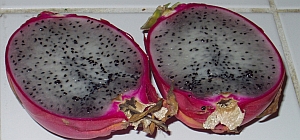 Above, the rare and beautiful, mysteriously endowed dragonfruit in it's deep red scaly skin.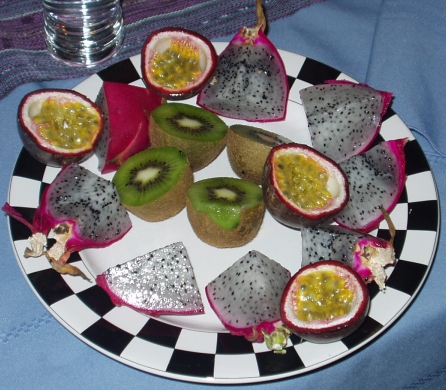 A beautiful dessert!
(There was ice cream and little cakes too.)
******************** TO BE CONTINUED**********************
Go to our anniversary celebration meal
Go back to celebrating with Stephen and Lisa
Go to Kathy&Rick Home Page