A VISIT WITH QING XIANG and family
January 18 and 19, 2004

CELEBRATING THE NEW
YEAR OF THE MONKEY!
Rick took this great photo at the Santa Barbara Zoo last Sunday on a visit with Qing, Susan and Andrew. It was Andrew's first visit to any zoo!
It was their first visit to Santa Barbara, too.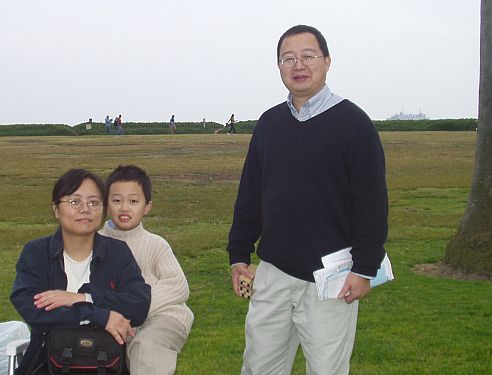 Kathy made a special celebration breakfast.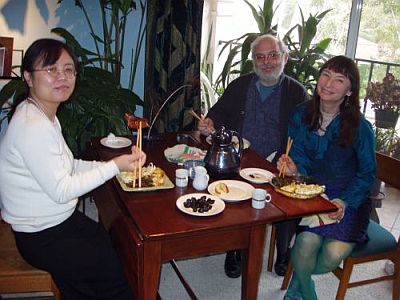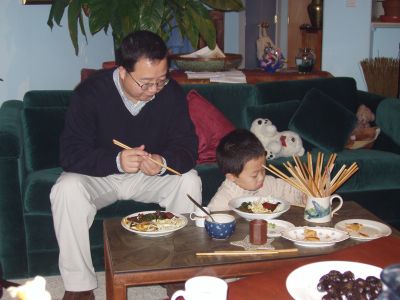 It was only the night before that we were having a celebration dinner!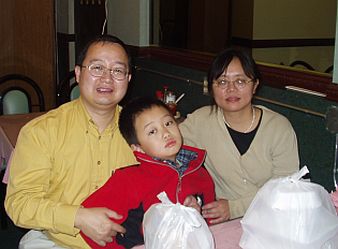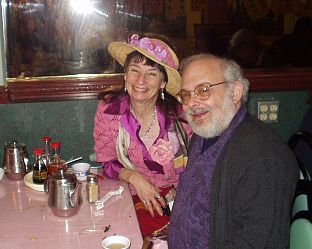 It is not that Andrew was unhappy, he just got only a little sleep the night before. He had arrived with his mom, (tired too) from Delaware late the night before, and was ready for sleep! But everyone enjoyed this wonderful meal!It was a restaurant that Qing and Susan had special feeling for, as they had discovered it on a previous trip and were impressed.




Susan wrote down the different dishes we had. The 'husband and wife' cold dish was especially wonderful. The sesame 'pancakes' seemed like bread, and it was delicious.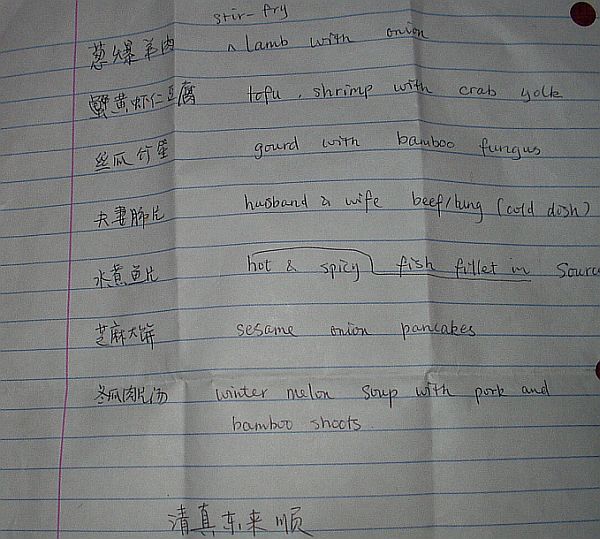 The Tung Lai Shun Restaurant


(Go to The Oriental Pearl Restaurant, another that uses the 'numbing pepper.)
Before dinner, Qing and Susan came and fell in love with our renovated condo.
Susan said it was the second museum of her day. (The first was the Getty!) Andrew was already tired. (Although as soon as he walked in our home he said "Where are the games?"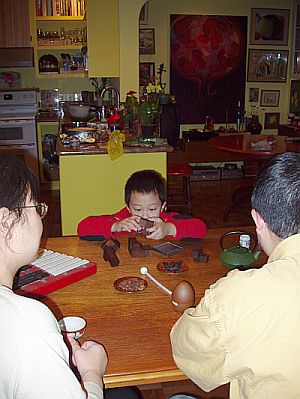 It was a great visit.