OUR LAST CHINESE DINNER WITH QING XIANG
Before we left for Chicago, we had a Chinese dinner with Qing Xiang, who being a native of China is an expert on what constitutes authenticity in seasoning of many traditional dishes of various areas of China. He loves especially the spicy Schezuan style. We let him choose the restaurants! We have enjoyed the 'numbing' pepper he has introduced us to. We have heard that this 'pepper' which grows on trees, is used by grinding the husk and inner part together. The result is a distictive numbing sensation in the lips, similar to a local anesthetic. We hear it is used traditionally in hot and sour soup, ans well as in other dishes, but we had never gone to a restaurant where we could notice this sesation before. Qing says that is what makes it authentic.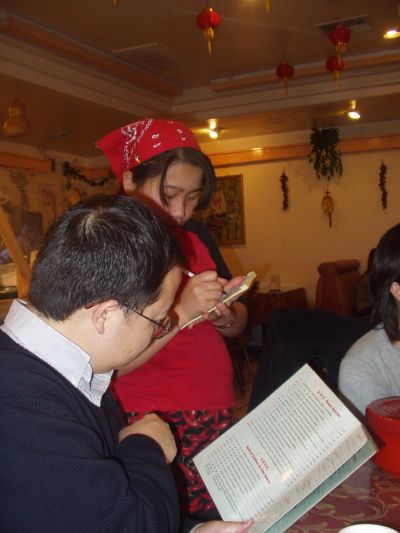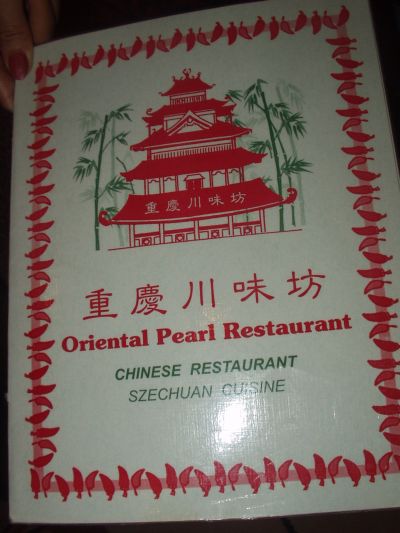 The restaurant Qing chose was the Oriental Pearl Restaurant
621 W Main St, Anaheim
626-281-1898
He was pleased with the authenticity of their seasoning, however they do not serve any beer or wine, so the moods displayed below were influenced by good company and authentic seasonings alone.
(Another restaurant Qing likes, one that he knows well, is in San Gabriel. It uses the authentic numbing pepper seasoning in many dishes. You can see our visit to Tung Lai Shun.
Here is the meal at The Oriental Pearl:

1. husband and wife beef slices (the cold dish) is not pictured, but a similar dish can be seen at Tung Lai Shun restaurant. It has the numbing pepper seasoning.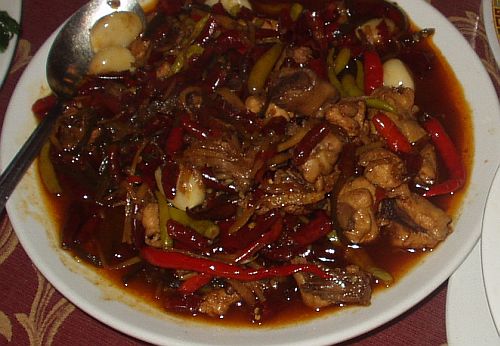 2. Spring water chicken,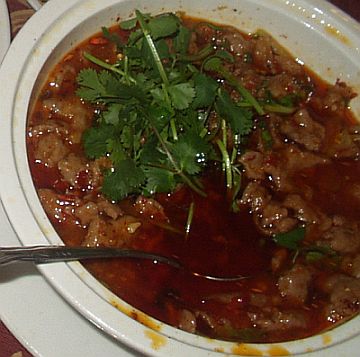 3. water boiled beef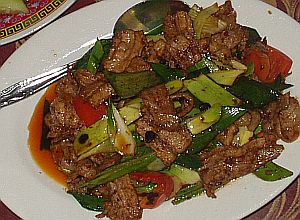 4. Stir fried salted pork(not pictured)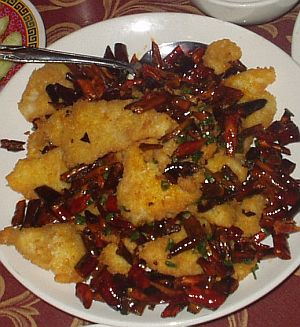 5. 'hot and numb fish'
vegetables :cucumbers,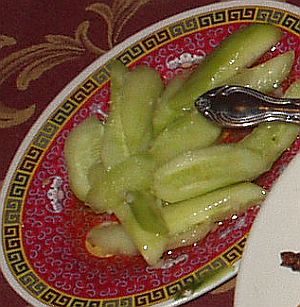 and pea sprouts.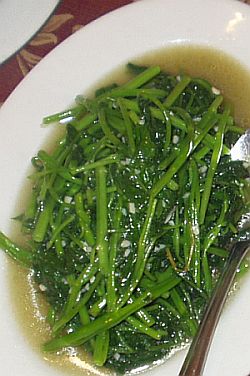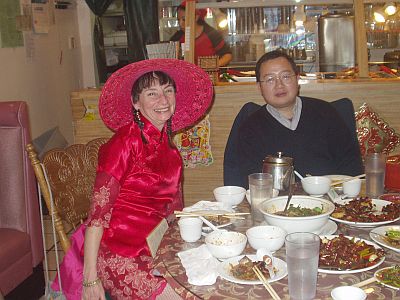 Dinner companians were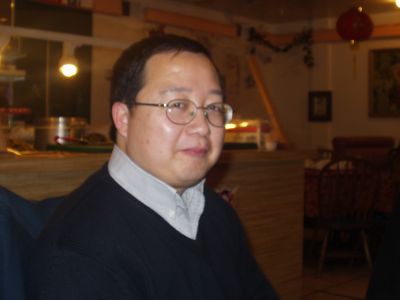 QING XIANG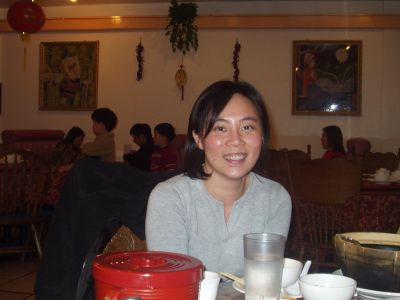 ADA CHAN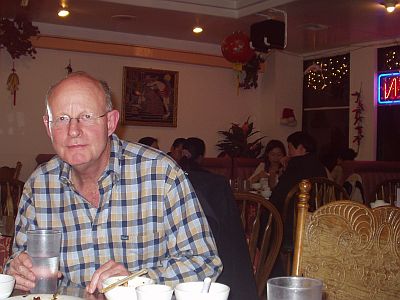 DAVID WALES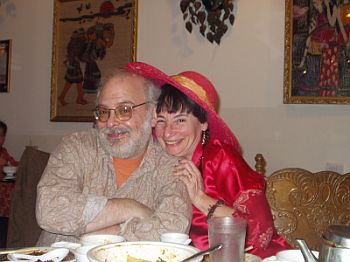 RICK and KATHY