VISITING FAMILY AND ART, PART II
in Skokie, Wilmette, and Chicago
(June 26 to 29, 2004)
That night Georgie and Richie made us a delicious barbecue fish and calamari dinner, just the six of us. It was a much desired quiet family time. We woke the next morning refreshed, and ready for more sculpture!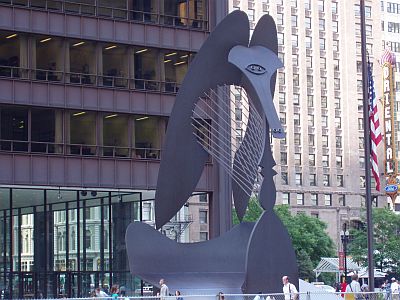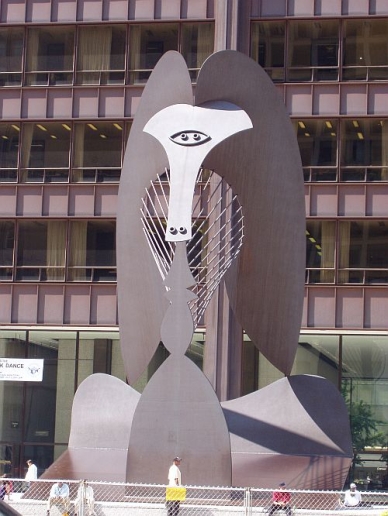 This is one of our favorite things in Chicago, the famous public sculpture by Picasso.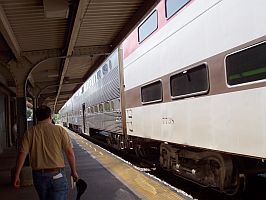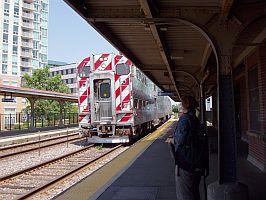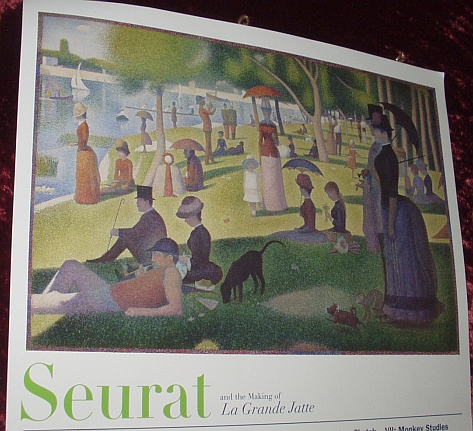 It was an amazing coincidence that Seurat and the making of La Jatte was the featured exhibit at the Art Institute in downtown Chicago. Many of our friends will remember that just last month in Columbus , Ohio we visited the Topiary Garden made in the image of this painting!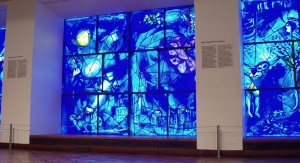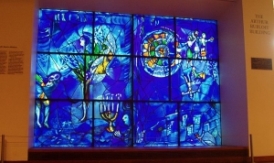 We always love visiting the Chagall windows at the Art Institute.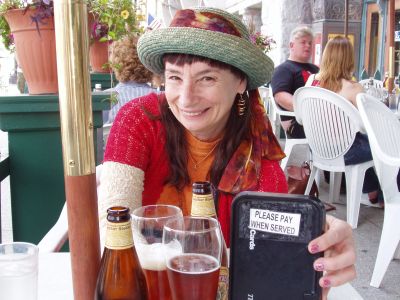 After a relaxing lunch at "The Artist's Cafe"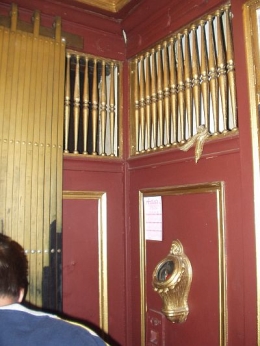 We took the beautiful old elevator to or favorite music store "Performers Music" and found some music which would work for flute and voice, including some interesting Yeat's poems set by Rebecca Clarke, which we have since tried and liked very much,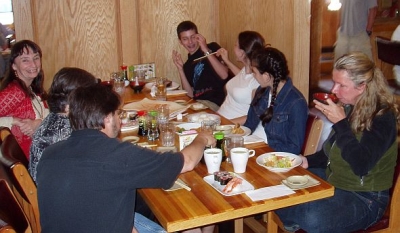 After getting home we joined Georgie and the family at our favorite Japanese restaurant Akihana, and watched Elizabeth and Richie's chopsticks and napkin fight.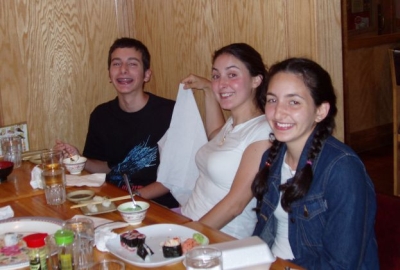 They are all really great friends.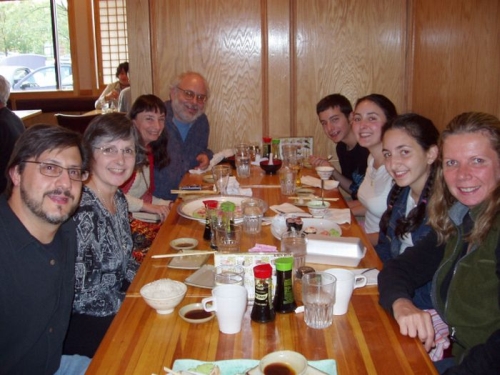 Family friends Alden and his wife were there by chance, and joined us.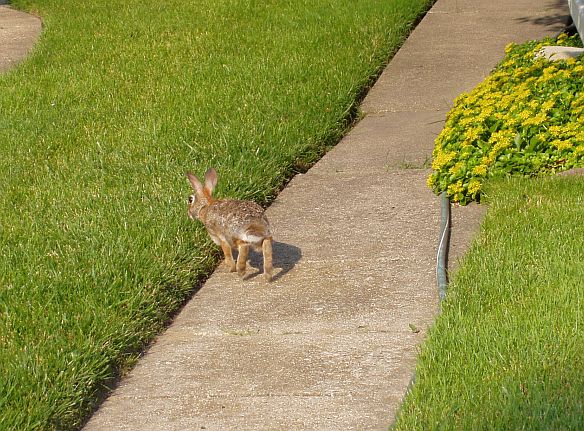 It was time for us to rush off to the airport.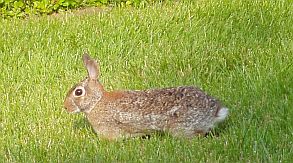 We thought this local wild bunny was cute, but he does not have a good reputation among the local Skokie gardeners...
Go to Kathy &Rick Home Page
Go back to PART I