Nina and David Shorey Visit During
Harry's Stay and Share Music and
More of Harry's Culinary Wonders

Harry's visits to us in Pasadena are always the catalysts for wonderful gatherings of dear friends. We had been looking forward to another evening with our friends Nina and David (our hosts when we visited Amsterdam) now living in Marina del Ray.
Flute discusiions and viewing were featured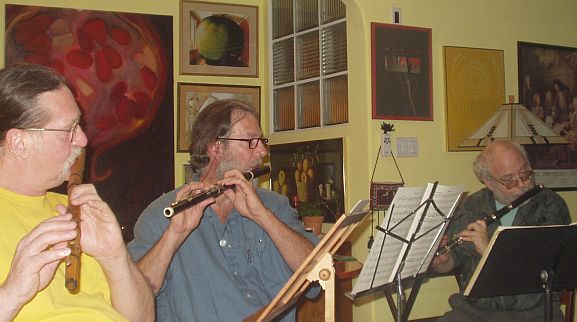 and charming trios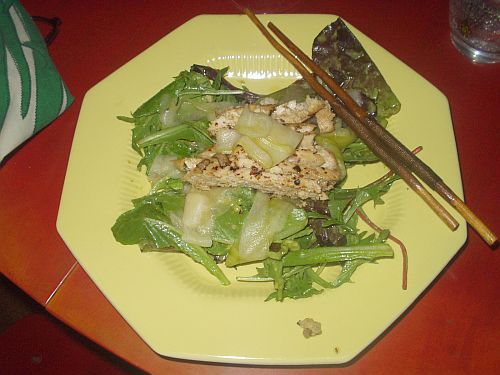 Harry served this delicious and beuatiful freshly grilled tuna salad. On top you can see a light green garnish.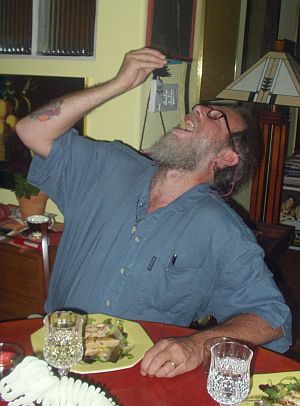 Here is the garnish in action! Long (pasta-looking) strips of cucumber he had marinated and prepared were a surprising touch!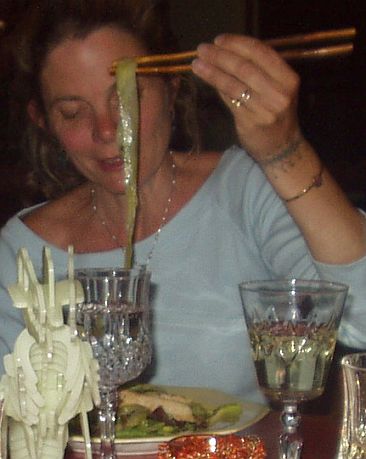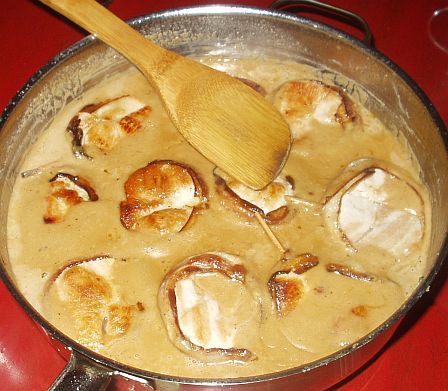 The main course was turkey breast medallions wrapped in bacon (by Trader'Joe's) cooked in Harry's macademia cashew sauce...scrumptious!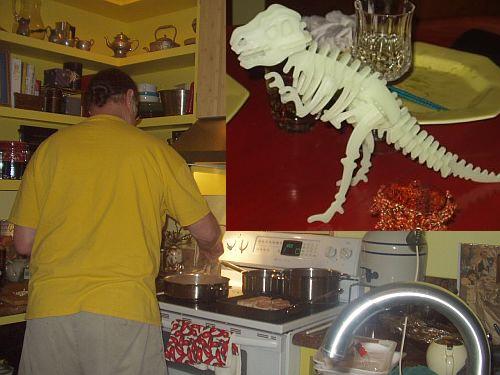 Here's Harry hard at work in our kitchen (with his pet * dinosaur) preparing one of our favorite meals. Thanks, Harry!
* The dinosaur is a 99cent store find... a glow in the dark puzzle dinosaur!
Go to Our Guest Page Go to Kathy&Rick Home Page