TIM MAKES MOTHER'S DAY COME EARLY TO PASADENA
May 7, 2005
HE DRIVES UP FROM SAN DIEGO WITH SONS DYLAN AND RYAN
NEW PHOTOS JUST ADDED
(these photos were updated in flight, approaching Tokyo, Japan, May 12-13)
<

What sweet visitors!
Welcome outside our door...the hallway was decorated with Dylan and Ryan photos, drawings and all their photo calendars, 2001 to 2005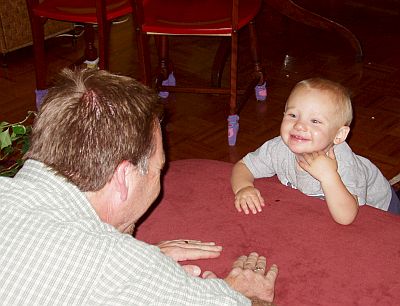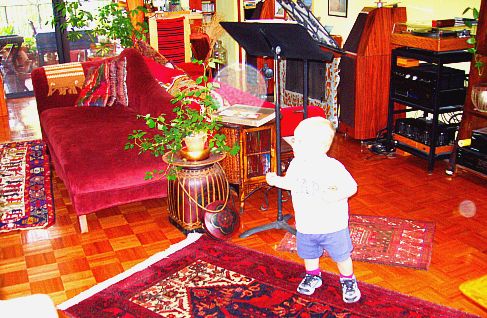 After that charming conference with Dad, Ryan was a blur of light, poised for action...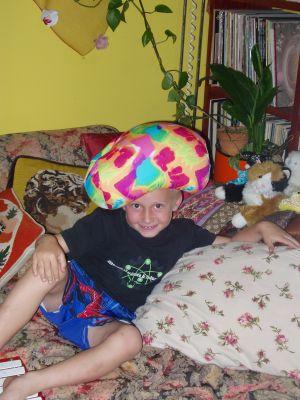 Dylan was balanced and serene.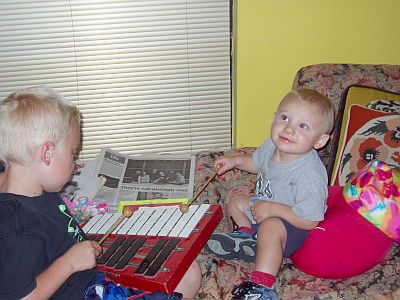 All the boys are very musical.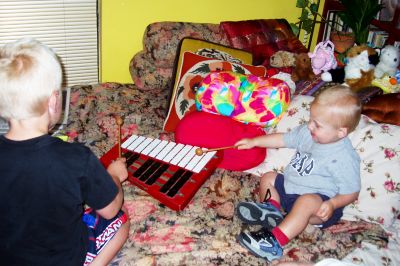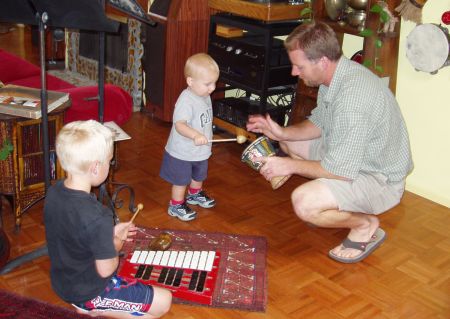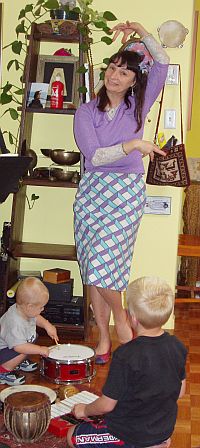 And Grandma loves to dance.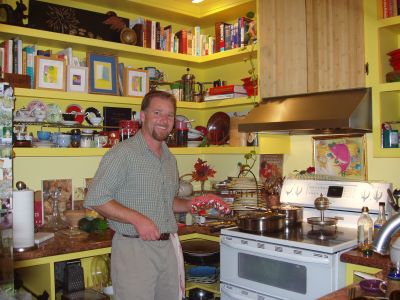 After we all walked to the store, Tim cooked a wonderful dinner of roast deliciously seasoned beef (Dylan's favorite) , boiled tiny potatos, and sage seasoned brussel sprouts.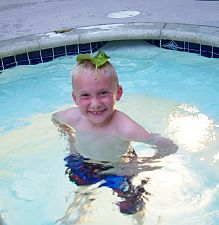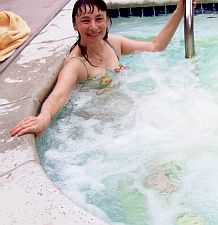 Meanwhile Dylan and Grandma went in the pool.
Dylan took the photo of Grandma in the hot tub!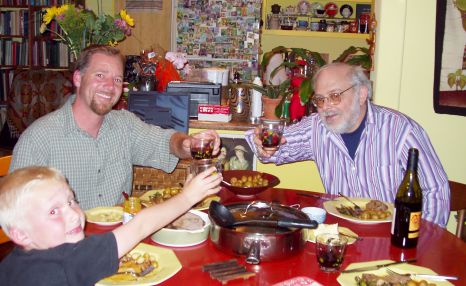 A family toast to a wonderful meal and vist.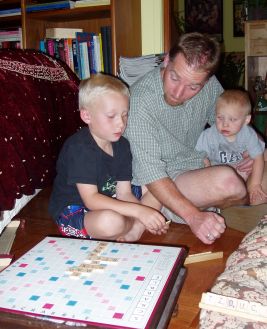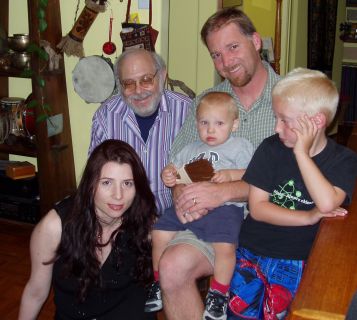 One precious moment when Colleen joined us.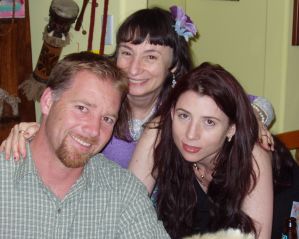 Colleen joined us for a short visit after dance class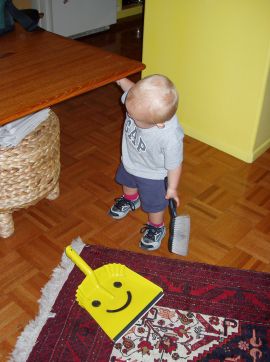 Ryan cleaned and rearranged the house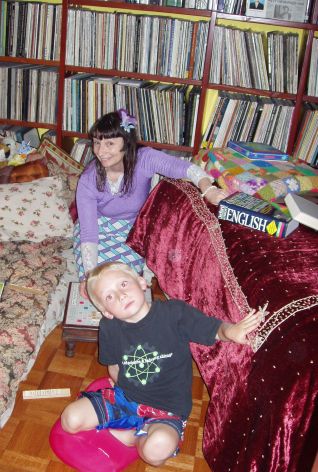 We played scrabble...(Dylan's first time!)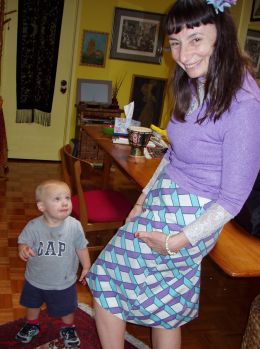 Ryan admired Grandma's new skirt...she thought he would appreciate it.
GO TO this visit, PART II (more photos of the boys!)
We just can't get enough of them!
Go to What Colleen Launched on Mother's Day
Go to Home Page