KATHY'S BIRTHDAY
Monday, September 6, 2004
THE NEXT MORNING

Things were in a lovely upside down state the next morning, which was Kathy's real birthday.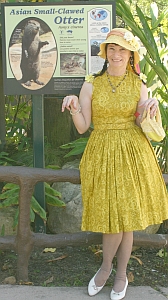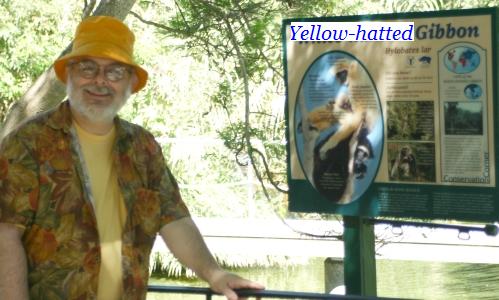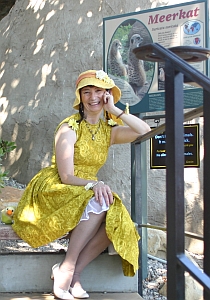 We went next door to the zoo! Rick took these great photos, except the one of the gibbon.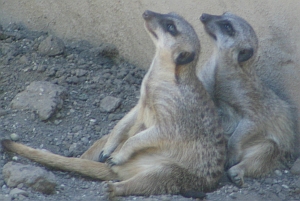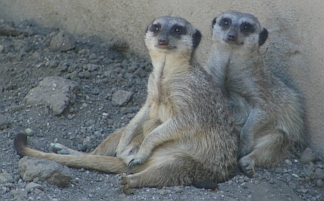 We did not alter these photos. The meercats were just doing this!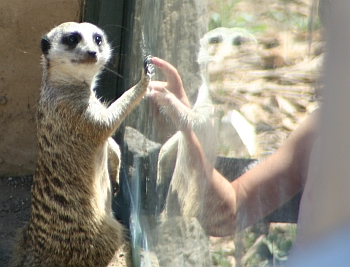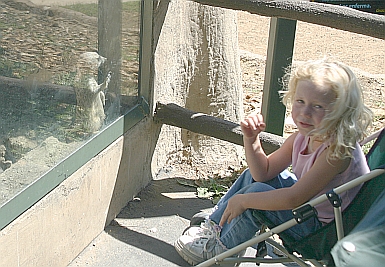 The little girl on the right was the one who was touching fingers with the meercat.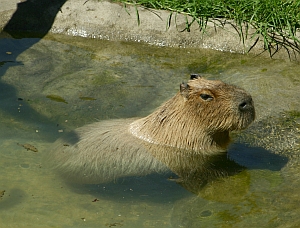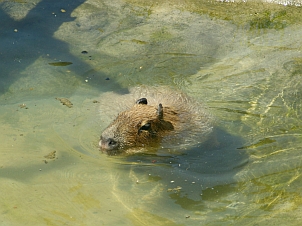 We'd never seen the cabybaras swim before.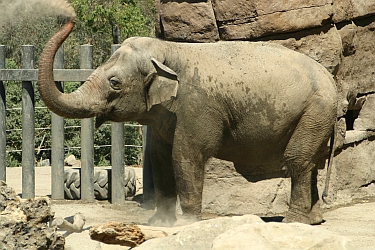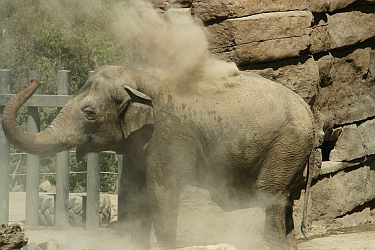 It was a hot day, and this is how the elephants cool off!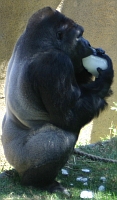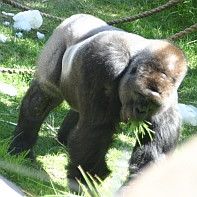 We learned more about the gorillas than we ever knew before. One is that every day they are given a treat in a special burlap bag. They love the bag and use it as a 'blankey'. Every day the treat is different and they love to be surprised, we were told. Today it was a chunk of flavored snow. One of them is dominant and always eats his treat fast and tries to take the other one's treat. But he always leaves some of his treat in order to hurry and steal the other's, so the other comes and eats the remains. Or he eats grass...?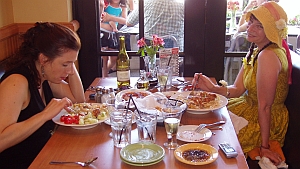 Colleen took us to lunch at 'Maria's' next door to her spa.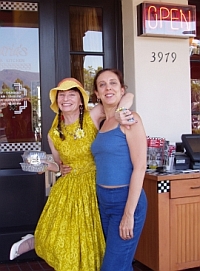 Our friend Lisa Turetsky joined us.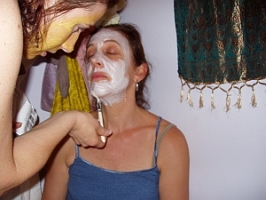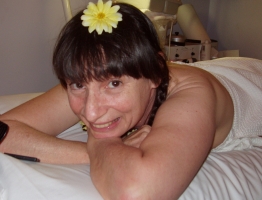 Colleen took care of everyone...what animals are these?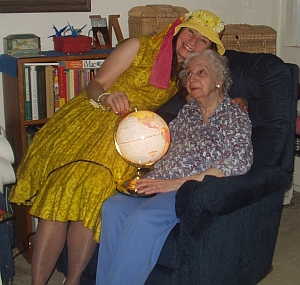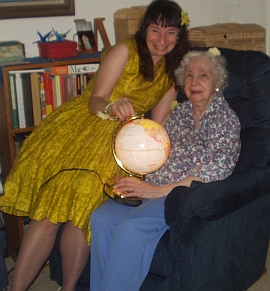 Kathy says..."Mom, you gave me the world, I'm giving you one!" This globe lamp is perfect for Mom to follow our trips, and lights to three different settings just by touching the base. Mom deserves a gift on Kathy's birthday.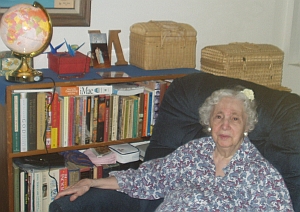 Happy Mom with her world in place, and a flower on her head.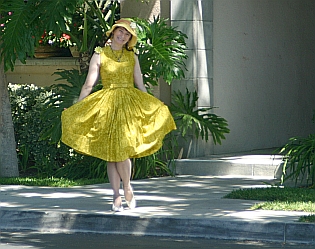 A perfect "buttercup birthday!" Kathy's "buttercup dress was a gift from Rick for their wedding day three years ago. Kathy sang "I'm Called Little Buttercup" from Gilbert and Sullivan's "H.M.S. Pinafore" in it!
Go to Kathy and Julian's birthday celebration (September 5)
Go to Kathy&Rick Home Page