HARRY AND RICK AT PLAY
Their upcoming concert allows them the "excuse" to focus on some of the pieces they love to play.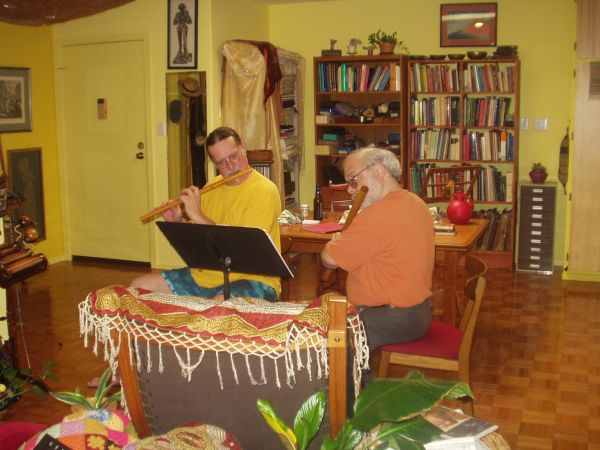 If you look closely, you can all eight flutes they will play in the concert, appropriately chosen for each piece.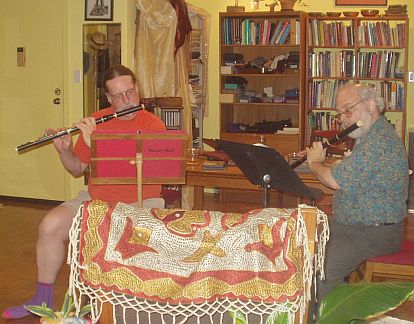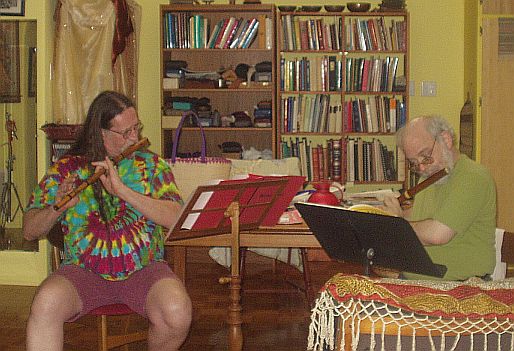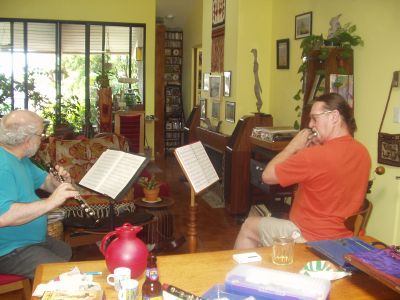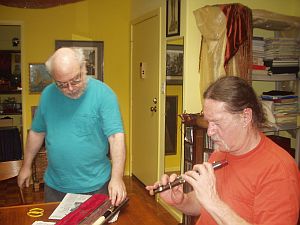 Lots of flute talk and looking.
And relaxing.
And wonderful meals!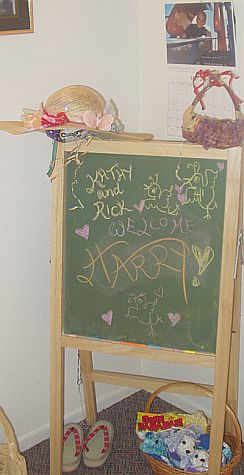 Go to What Harry's cooking! Go back toThe Guest Page