CULINARY WONDERS from HARRY BOWER
We are extremely lucky to have Harry come and cook for us!!
Not only is it a wonderful feast, but we learn a lot too.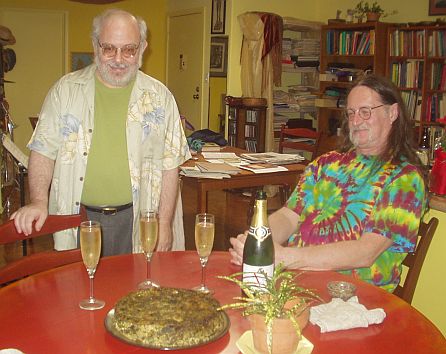 Here is an amazing frittatta made in several stages over the last two days, and finally emerging from the oven looking like this!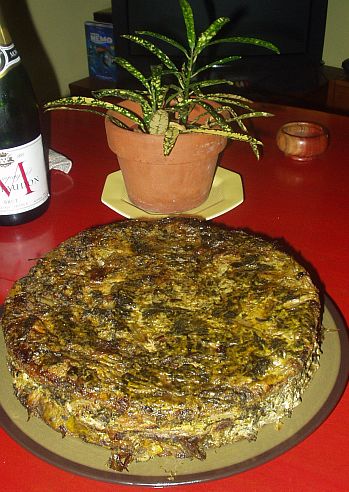 Ingredients are various bunches of cooked chards, leeks, cilantro, spinach, and broccoli pieces, mixed with a little water from cooking, salt and a dozen beaten eggs. Cook in pan, adding crushed red pepper, for a while, bake for about an hour, turn out of pan.
It is definitely a compliment. "Don't move that until I take a picture!"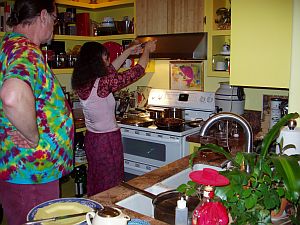 Cornish game hens just out of the oven. Stuffed with wild rice and pate.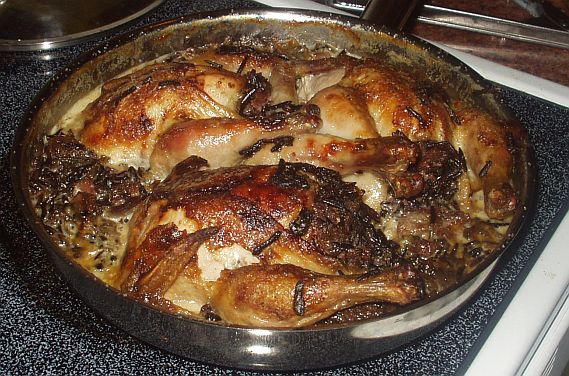 Served with toasted almond green beans.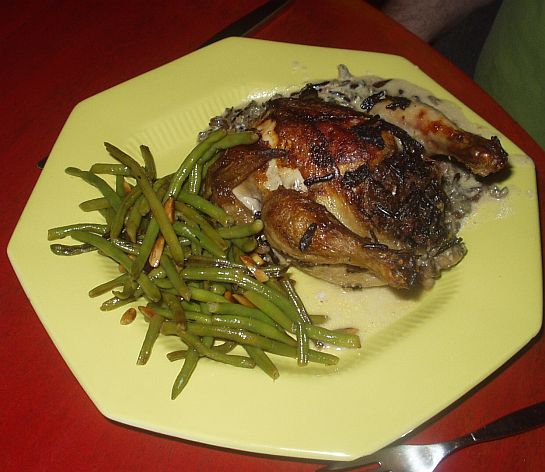 Thank you, Harry!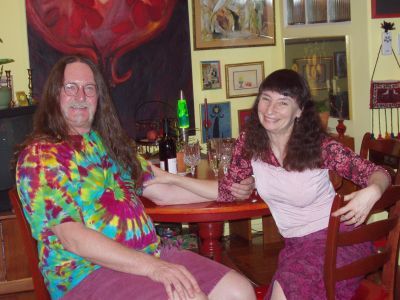 Go to Harry's musical visit so far
Go back to the Guest Page