Daniel is still in process of building us a harpsichord similar to this one, but ours will be burgandy, with yellow-gold accents.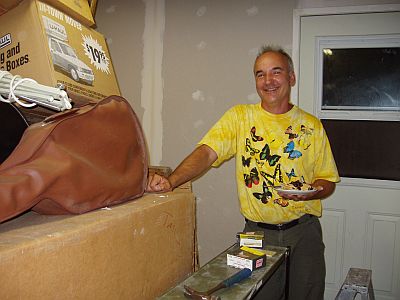 Here it is, all packed up for the move. We'll welcome Daniel back for a visit in a month or so when the instrument is finished.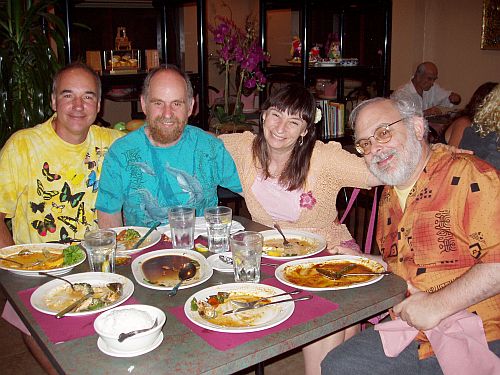 Before a few hours of trios, the first thing we did was go to the local Carlsbad Thai restaurant. Spicy and wonderful.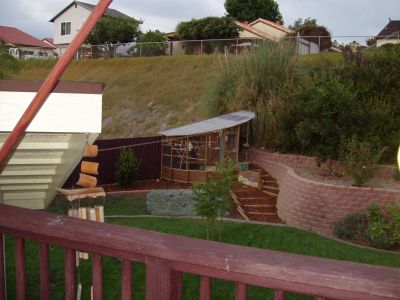 Daniel has done beautiful work on landscaping around the family home.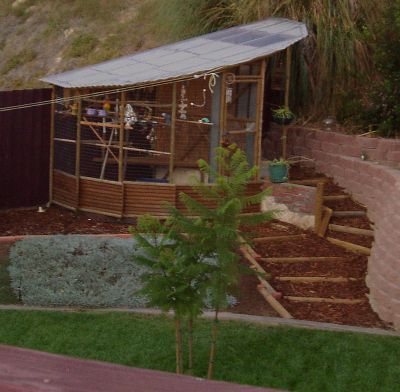 This unusual aviary will remain, after the birds have left for New Mexico.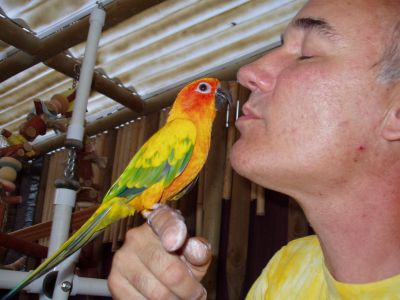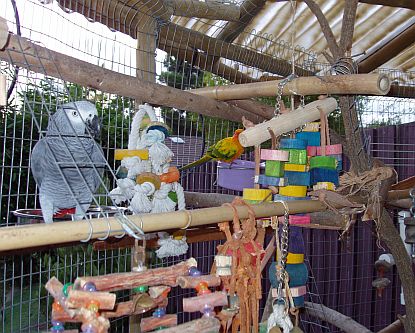 Oh Daniel, we hope we will all fly back and forth often for music and good times as always!
Go to Daniel's Compositions on Sibelius Music
Go to Daniel's last visit to Pasadena
Go back to The National Flute Convention, 2005
Go to Rick Wilson Historical Flute Page
Go to Kathy's Summer Journal: The Outsider Page