2. A VISIT TO SANTA BARBARA
March 13, 2005
We drove on Sunday to our home in Santa Barbara, between the ocean and the mountains, for a day trip, to share as much as we could in one of our favorite places, with Michael and Marjorie.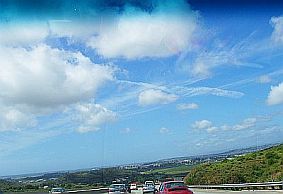 The half-way point in the drive...the sky opens upon the valley below.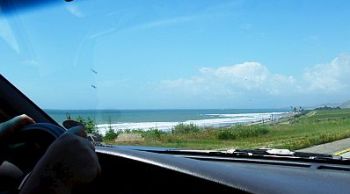 Everyone smiles at the first breathtaking view of the Pacific, and Santa Barbara in the distance.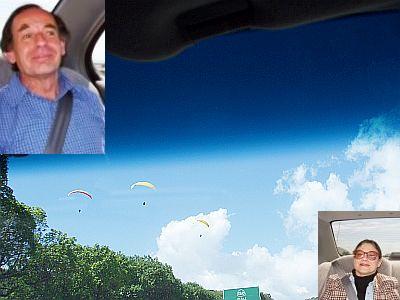 You can see glimpses of gliders in the air, coming in too, just as we arrive.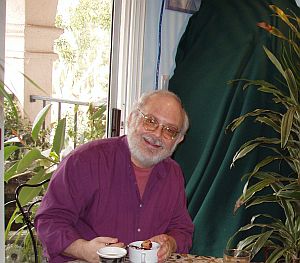 At home in Santa Barbara, Rick is all smiles as he welcomes everyone, to our small, airy "greenhouse" condo, perched next to the zoo, overlooking the mountains, and across from the beach.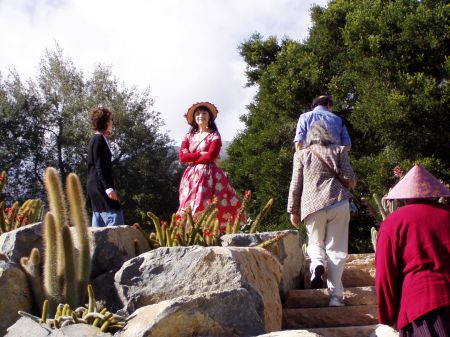 Kathy had arranged with dear friends Nan and Pete Evans:
our visit to Lotusland
Lotusland is the amazing garden creation of one woman, Ganna Walska, a rare treat requiring prior reservations.
She died in 1984, leaving us this treasure in Montecito, just east of Santa Barbara.
See Lotusland Home Page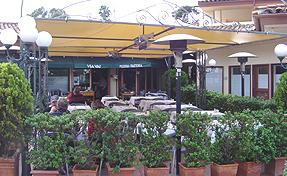 After our garden walk, a delicious meal at Nan and Pete's favorite Italian restaurant, Via Vai, in Montecito. On the airy patio, great new and renewed...friendships and conversations...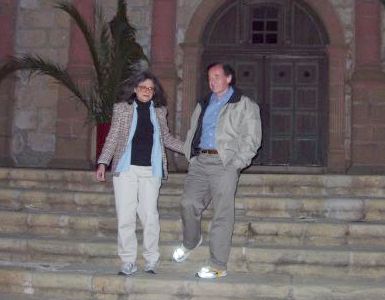 A sunset stop at the Old Santa Barbara Mission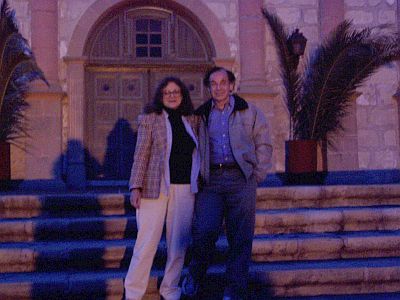 Before dark, our shadows growing longer...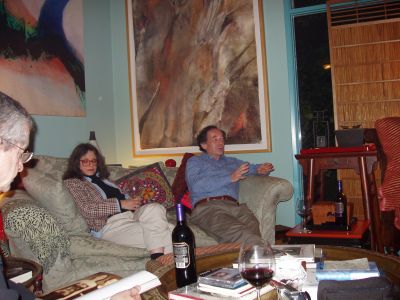 A visit to Nan and Pete's home in Santa Barbara. Great art, warmth and atmosphere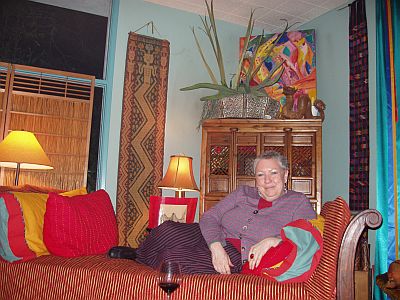 Nan's artistic eye and hand creates much beauty.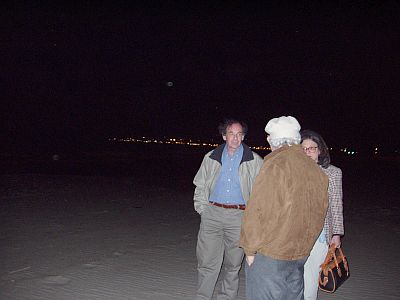 Before our drive back to Pasadena...a night walk on the beach across the street form our condo at the El Escorial.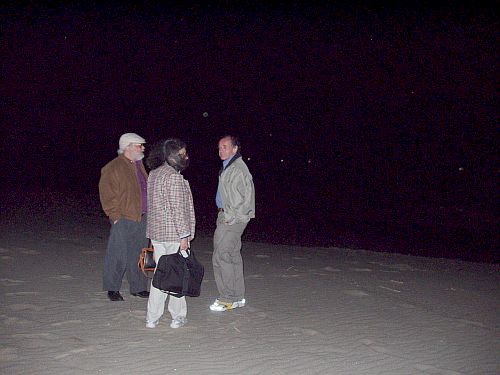 See 3. our visit to Lotusland
See our next adventure:
4. a visit to the museum, dinner at Rick and Kathy's, flutes, and Marjories painting
Go back to index of our adventures with Michael and Marjorie