3. A VISIT TO LOTUSLAND IN SANTA BARBARA
MARCH 20, 2005
Ganna Walska bought the property she called "Lotusland" in 1941, and over 43 years, until her death, she developed the gardens into an amazing wonderland that expressed her artistic vision and love of nature, unique and fanciful, dreamlike and various.
"My home in Santa Barbara is known as Lotusland. During the last 25 or more years I have greatly expanded the 40 acres of this property, devoting myself exclusively to establish and increase the already valuable collection with great variety of species, such as Palms, Cycads, etc., from all around the world in a picturesque display and setting. Time and circumstances permitting, I dream that if given the opportunity, having considerable finances at my disposal, I might fulfill my work to develop Lotusland to its maximum capacity as the most outstanding center of horticultural significance and educational use." --Ganna Walska
See more on the history of Lotusland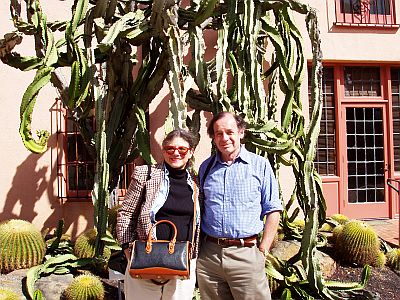 Marjorie and Michael fell in love with Lotusland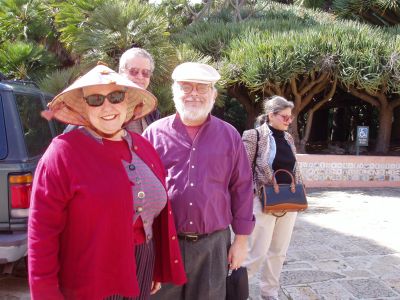 We were all so grateful to our friends Nan (front) and Pete (smiling behind her wonderful hat) for making this possible on short notice.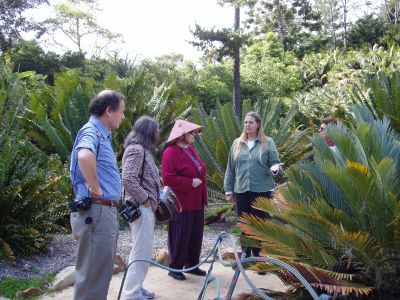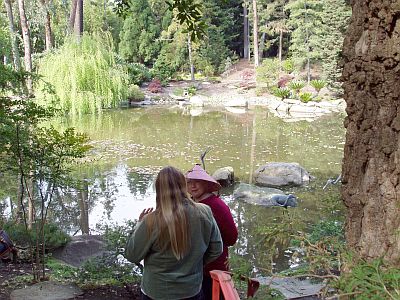 Thank you especially to the "curator of the living collection" Virginia Hayes (in the green jacket) who gave us a personal tour.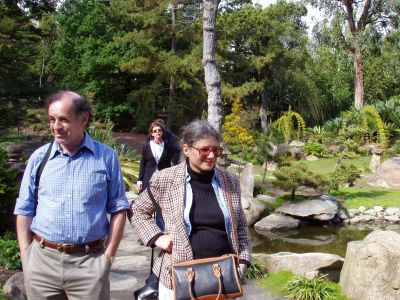 In the center, behind Michael and Marjorie is artist friend Georganne Alex, who came along for the walk.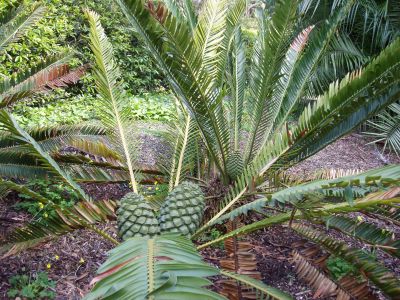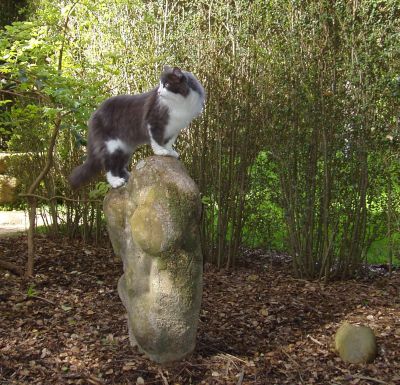 The Lotusland cat followed us everywhere, supervising the tour.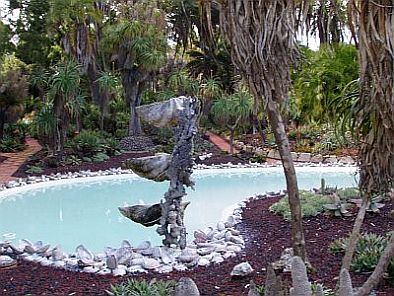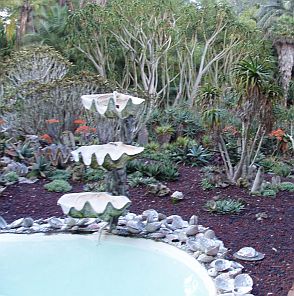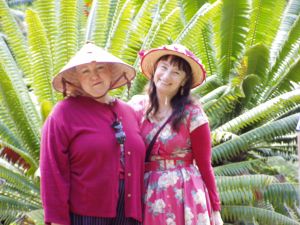 We share this artistic world...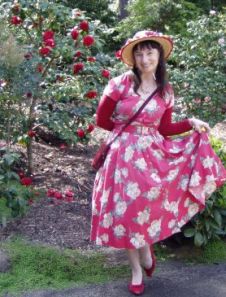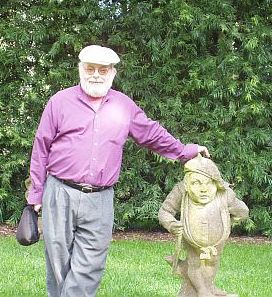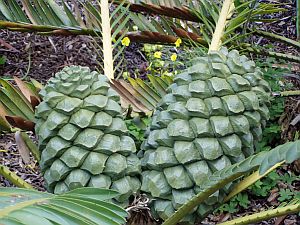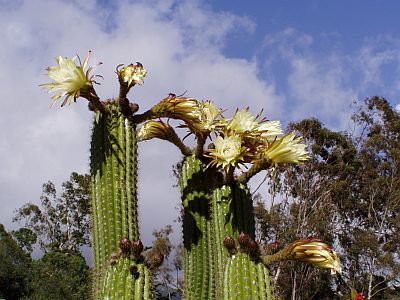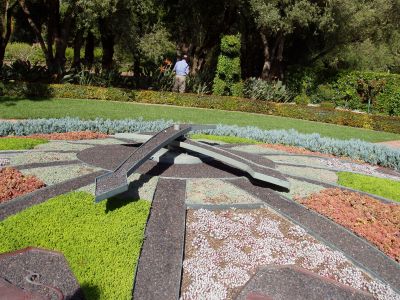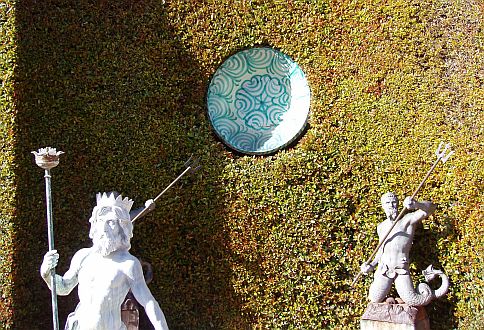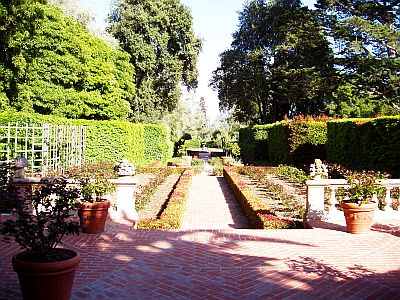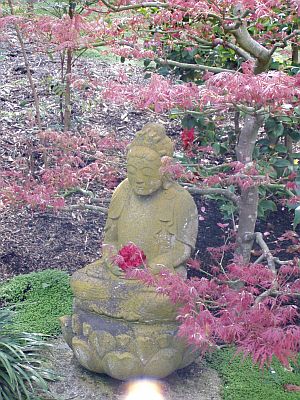 See our next adventure in Pasadena:
4. Museum, dinner, flutes, and a painting
Go to Michael and Marjorie Collins Index
Go to Kathy&Rick Home Page