MICHAEL AND MARJORIE COLLINS VISIT CALTECH FROM OXFORD


They join us for an evening at our home in Pasadena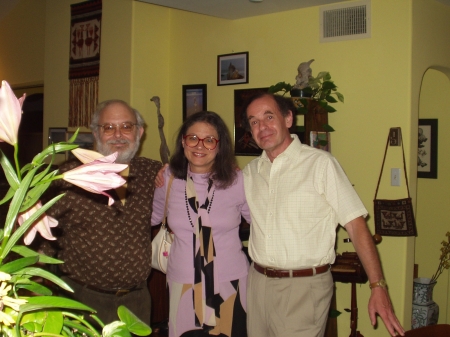 Michael Collins is the senior mathematics Fellow at Oxford, having been at the University since 1970. His specific research interests lie in algebra, especially group theory and representation theory, but he also teaches analysis, geometry and topology.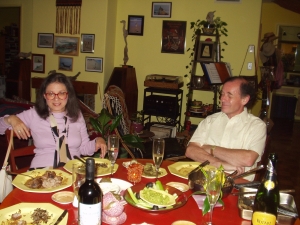 Marjorie Collins is an accomplished artist, She has exhibited widely both in the USA and in England. Her amazing still life watercolors are alive with color and vibrant expression. We love them, and hope to have one in our home someday.
See Marjorie Collins Paintings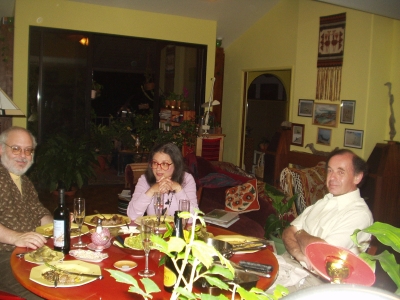 We shared Kathy's special almond mustard lamb with wild rice and asparagas, and some champagne to celebrate our upcoming trip and their visit to our home. You can see the fantastic lillies that Michael and Marjorie brought with them to our house in the photo below.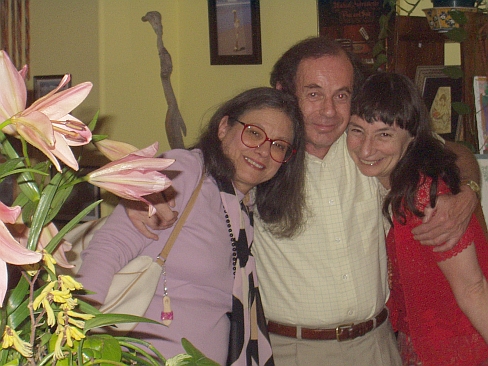 Artists and mathematicians... all of us had a lot in common!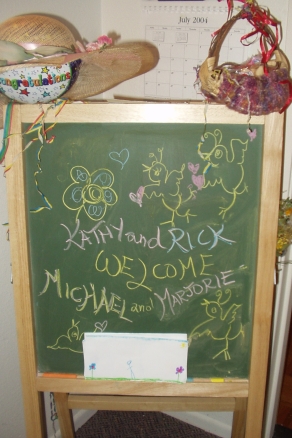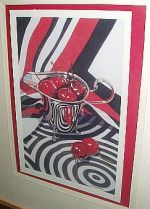 We framed this postcard Marjorie gave us as a memento.
You'll enjoy seeing more paintings by Marjorie
Go to Kathy&Rick Home Page
Go to our current trip to Korea and Japan