DAY TWO IN MADISON
April 29, 2005
In which we learned that Madison is the best place to: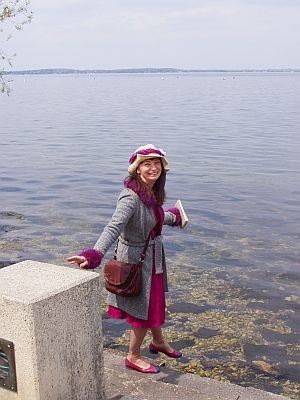 Jump in the lake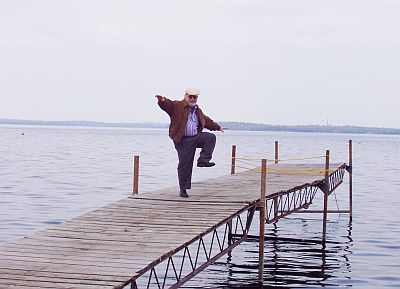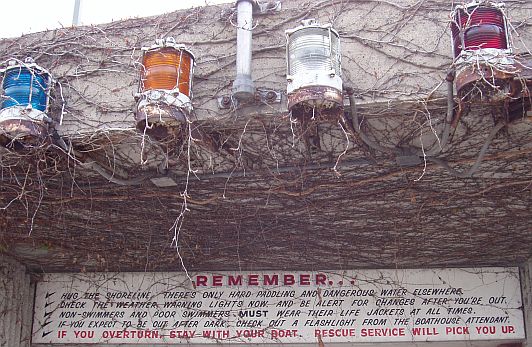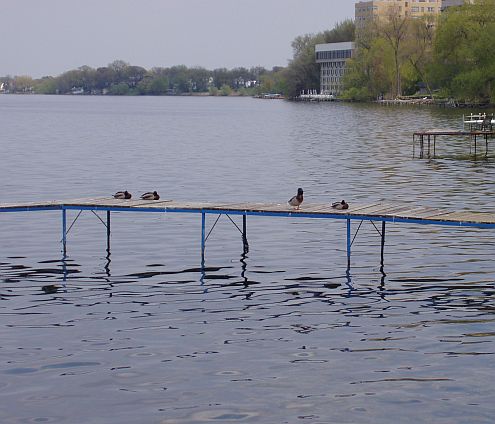 Be a duck out of water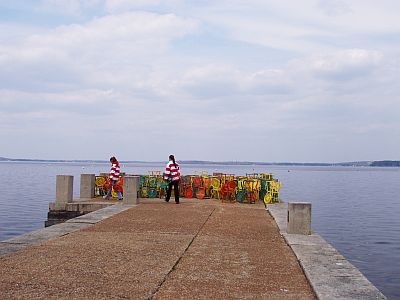 Find a good seat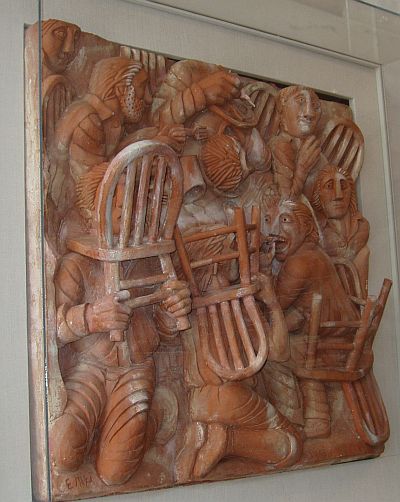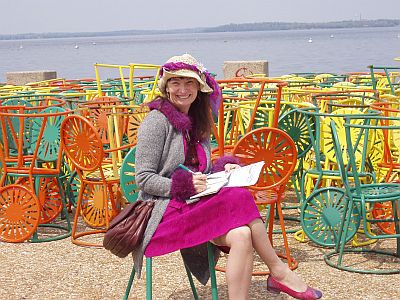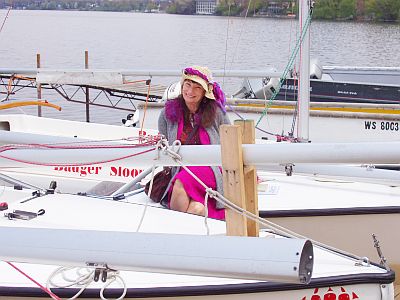 Row your boat
Climb a tree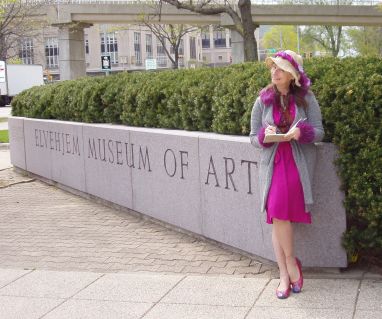 Pose in front of a museum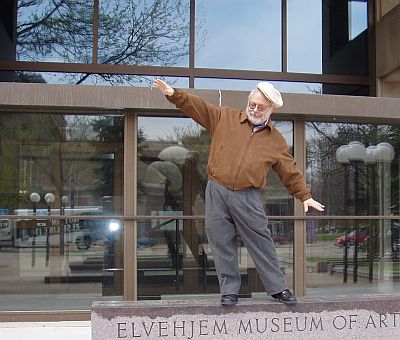 Meet old friends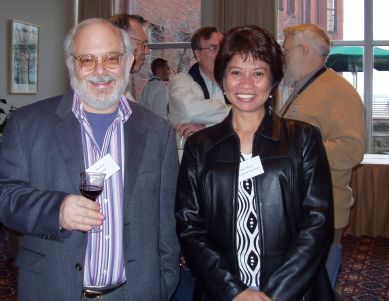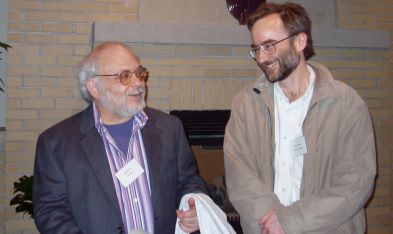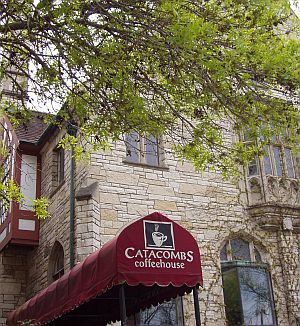 Visit the Catacombs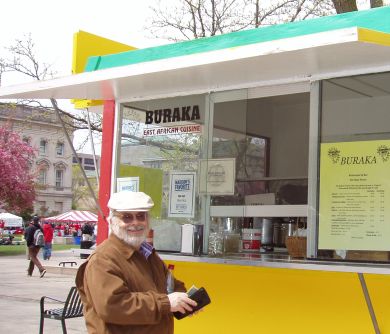 Eat great East African Food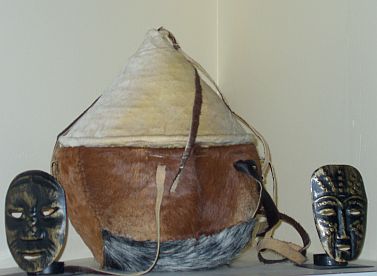 "Buraka" was our favorite restaurant in Madison. We first tasted their lunch menu at a "to go" cart on the University campus, but later, for dinner, we ate at their hidden away downstairs restaurant on State Street. We went back for several meals after that, unable to resist the spicy wonderful curries, warm friendly atmosphere, good prices, and delicious choices.

Remember, Madison is the best place to...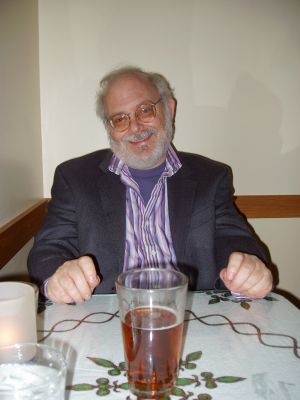 Have a "Capital Amber"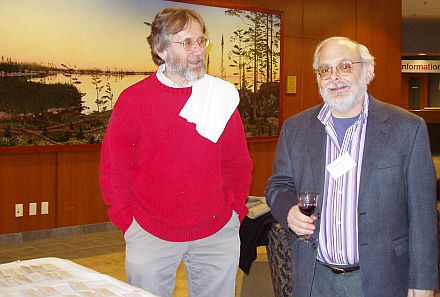 Have a Brualdi-Fest!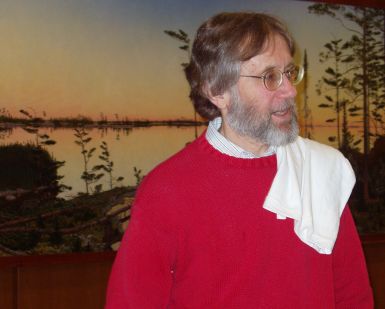 We were happy to see organizer of the conference, Bryan Shader, University of Wyoming, ready to board the same plane to Madison from our first stop in Chicago. Rick has our traditional box of Chicago popcorn in hand.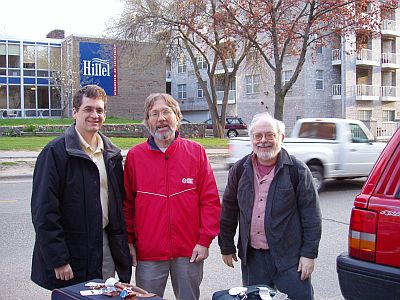 Our arrival in Madison. Richard Brualdi in person, center, met us at the airport and drove us into town.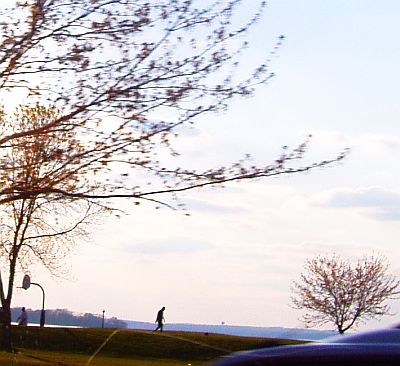 Our first glimpse of Lake Mendota, just a few blocks from the University where we are staying.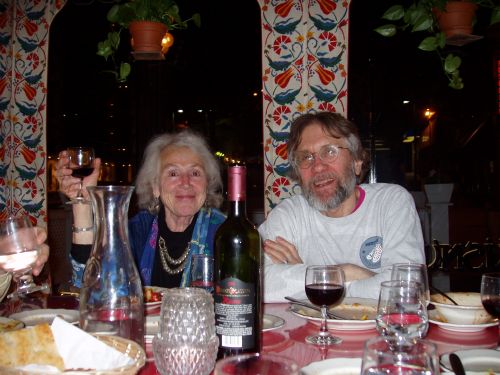 Richard and his wife Mona Wasow.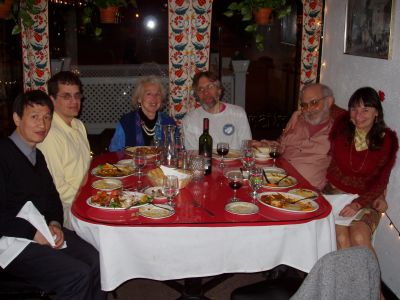 The six of us had dinner on State Sreet at a Turkish-Italian Restaurant. On the left is Shao Jia Yu. We will see him in a couple of weeks again in Shanghai! Organizer Bryan Shader is a former student (1990) of Richard Brualdi.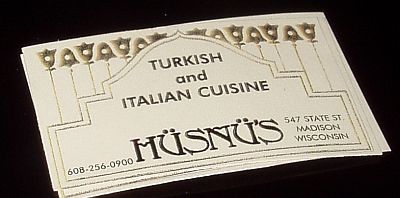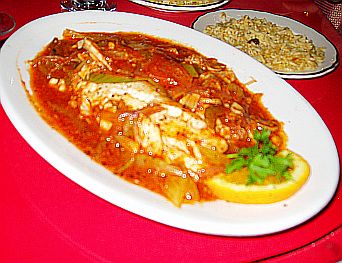 We have recently been wanting to try "tilapia" so we were happy to find this delicious fish on the menu.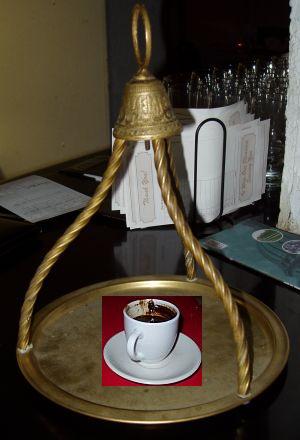 We could not resist trying a wonderful little cup of Turkish coffee after dinner. Our waitress served it on this traditional Turkish carrying tray. She said you can swing it quite wildly and the coffee still does not spill.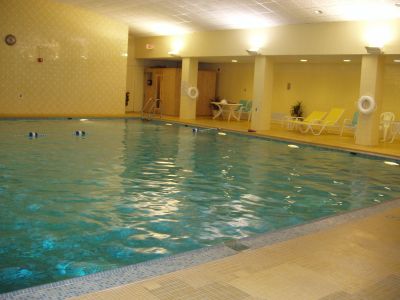 After a little rest, the pool was still open at our hotel. Quiet and wide, deep and cool in the night, this was a perfect relaxing transition after our plane trip.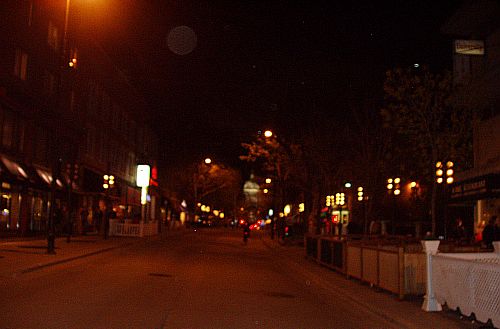 A block from the University, and our hotel:
State Street in Madison, Thursday night, April 25, 2005.
See the sparkling dome of the Capitol Building at the end of the street, in the background.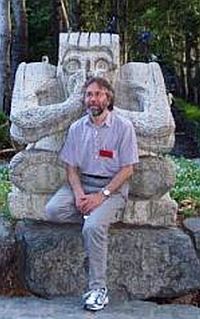 Richard Brualdi in a garden in Tehran, Iran, 2004
Go back to the beginning of the BRUALDI-FEST!