Birth on the balcony (July 23, 2003)
Several days ago, we noticed that the dove (let's assume it is the mother in the picture) seemed to be sitting somewhat higher in the nest. Have the eggs grown, we wondered?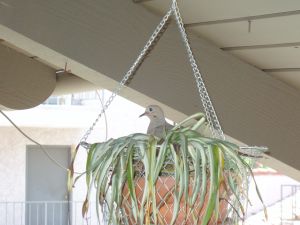 It took us a while to realize that a baby dove had been born. We first noticed it on July 23, when the following photo was taken.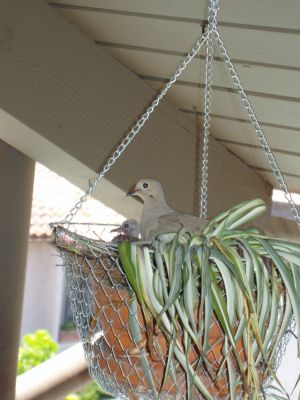 Here is an enlargement.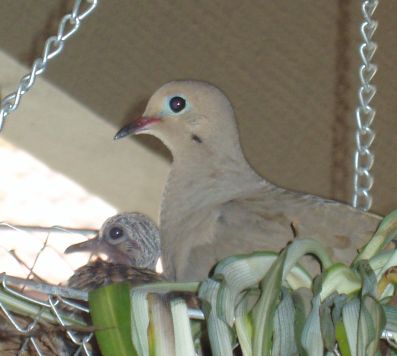 As that picture was taken, the proud father was sitting on the railing.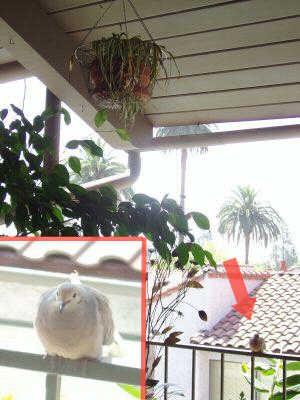 That evening, when the parents were gone, we took another picture of the nest. We were surprised to see...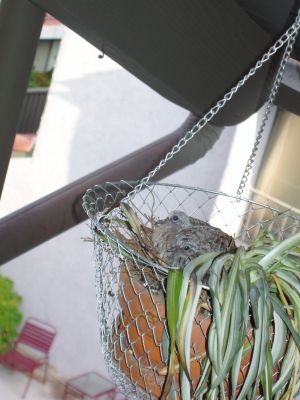 Yes, two baby doves.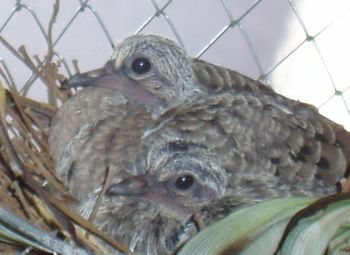 We announced the arrival immediately.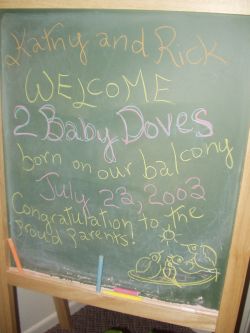 Go back to Nesting in Pasadena (August, 2004)
Go to Kathy&Rick Home Page