A VISIT TO BOB AND THERESA
JOSEPH, DANIEL AND DAVID (June 5, 2004)
in Mount Vernon, Ohio, a side trip from Columbus

Part 2 of 2

Here is the family home, and the family waving goodbye to us at the end of our visit. We were so happy we rented a car and drove the hour outside of Columbus into the rolling hills to visit Bob, Theresa, David, Daniel and Joseph.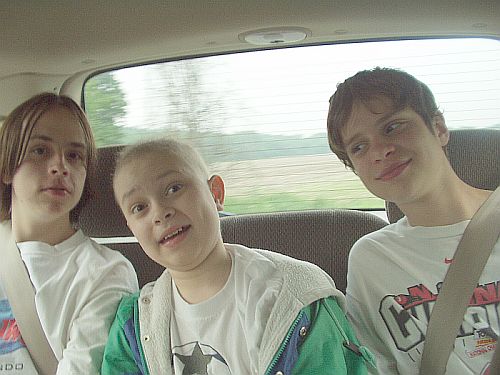 The three boys: David, the oldest, Joe, the youngest, beaming in the center, and Daniel on the right. A wonderful character photo, taken by Kathy in the car, into the back seat, on our way to dinner at the restaurant you'll see at the end of the story.
This is one of the most impressive "backyards" we have ever seen. Photo by Rick from the back deck of their home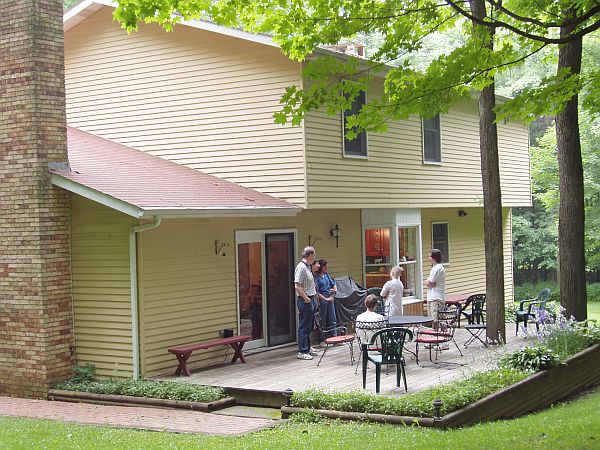 Here we are, talking and deciding what to do next.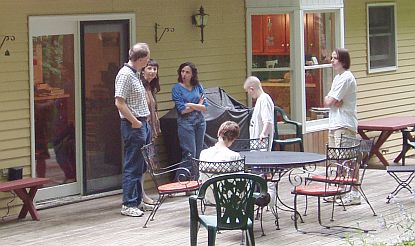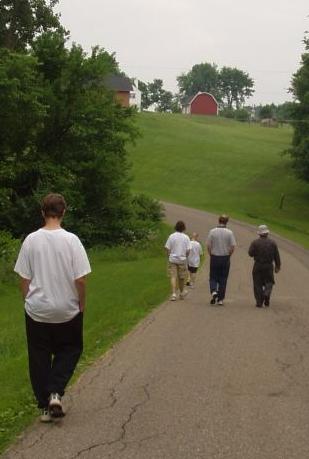 We took a beautiful walk down the road by their house.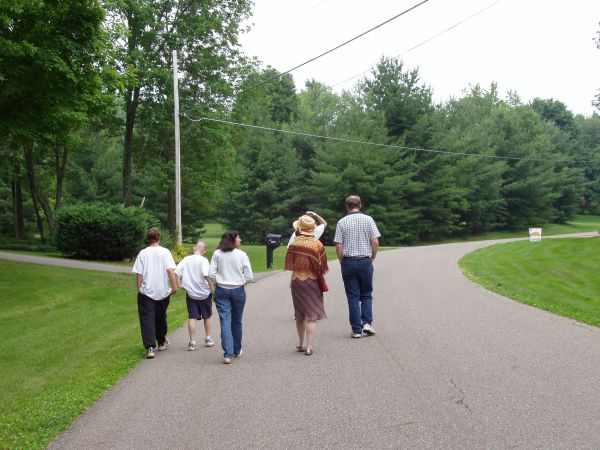 Then we went to dinner in Mount Vernon.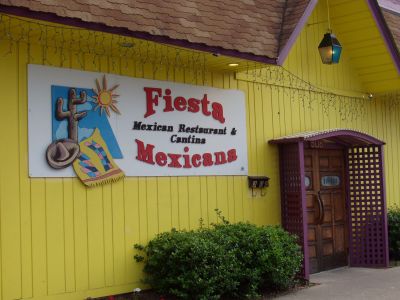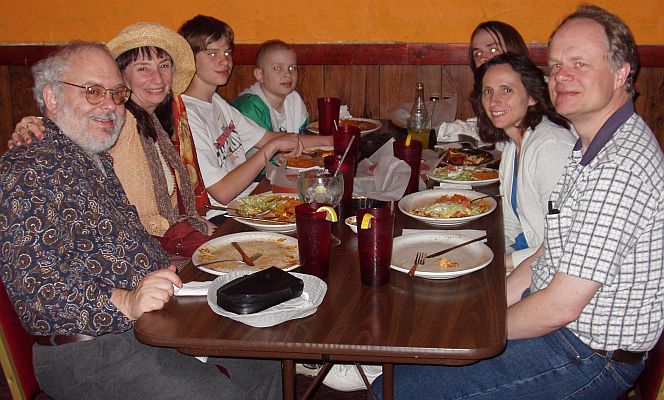 A happy group, glad to be together.
Go to the first part of the visit
Go to Kathy&Rick Home Page