INSIDE WON CHON
Busan, South Korea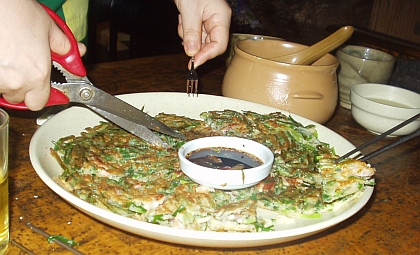 We were shown how to cut the pajeon.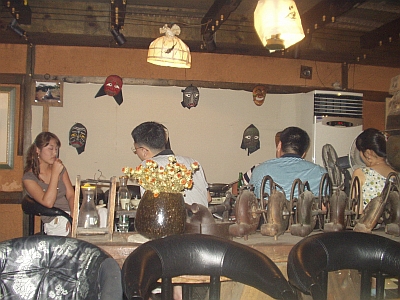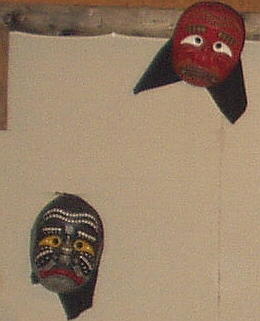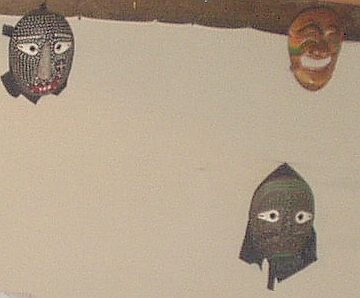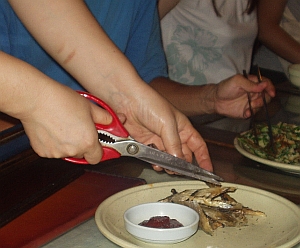 The smoked fish were cut the same way.(Our friends from the conference ordered these.)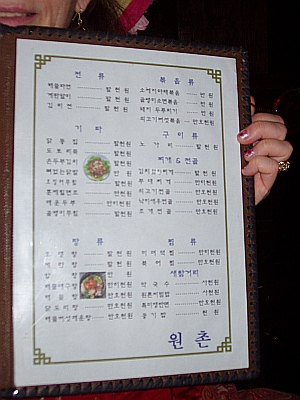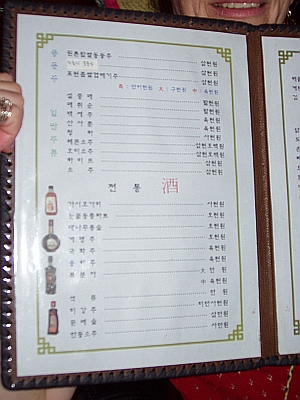 The menu was in Korean, and no English was spoken here, except 'thank-you! Luckily our guidebook to told us what to order.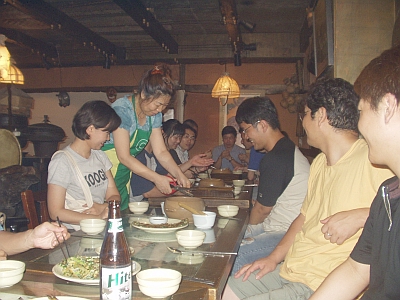 Go back to the journal