CHRISTMAS PHOTOS FROM VINNY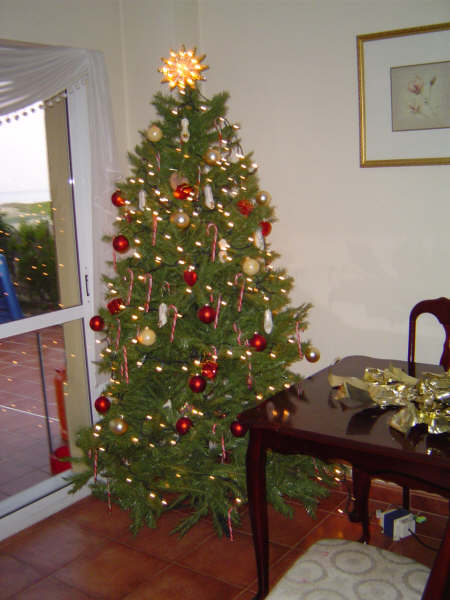 Before Santa arrived.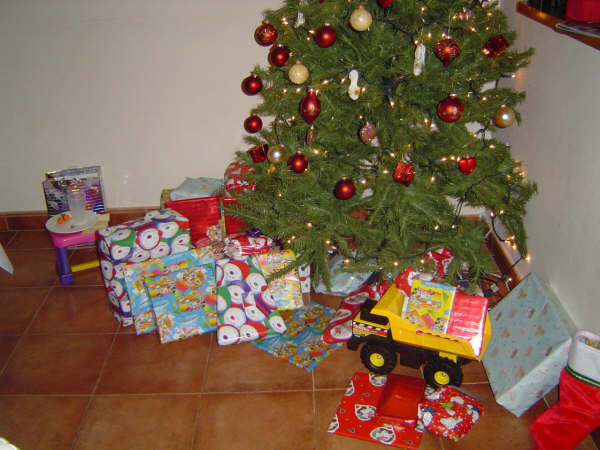 Beautifully arranged presents.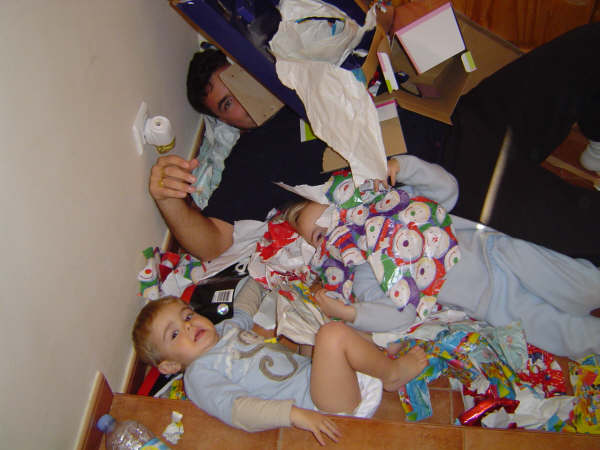 Is Daddy having too much fun?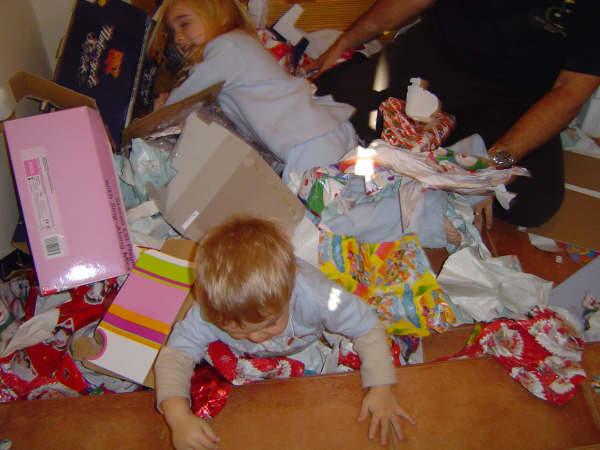 He is teaching us how to unwrap the presents!
Innocent and sweet.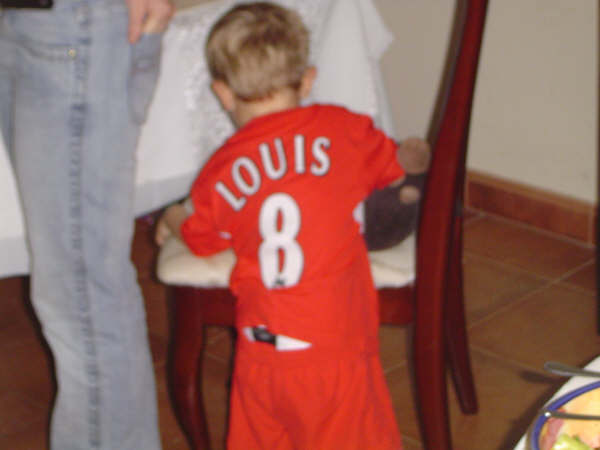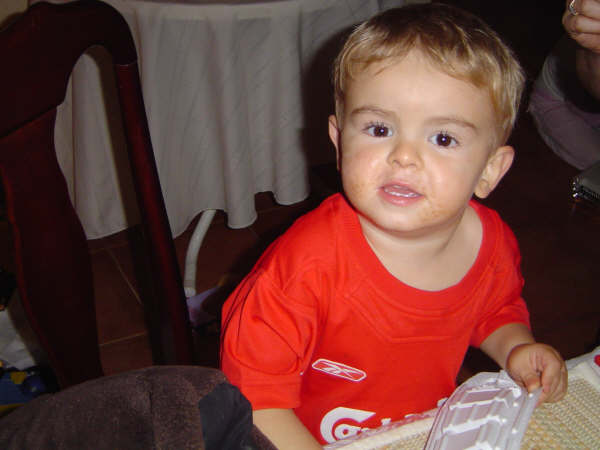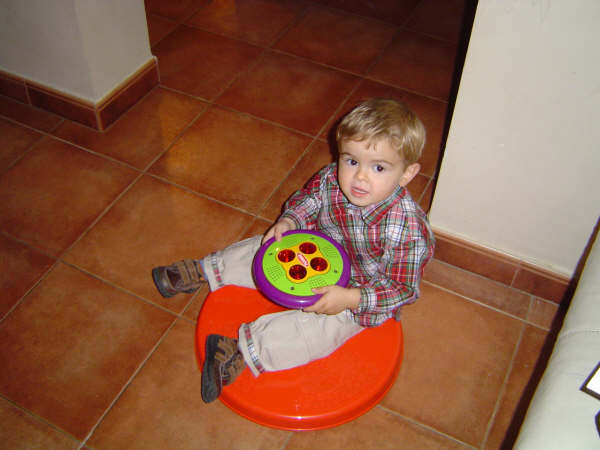 Louie loves the spinning toy his Grandma Maureen sent!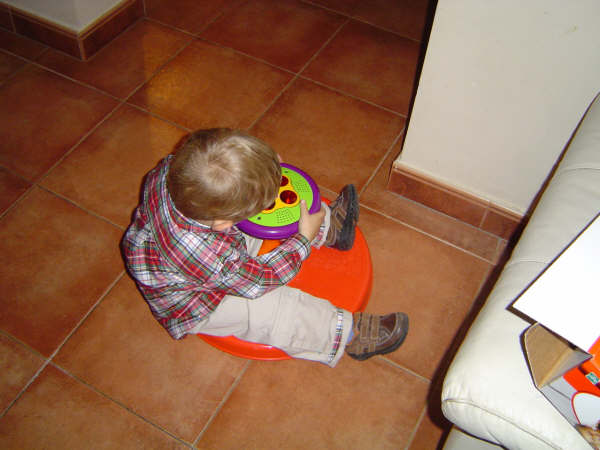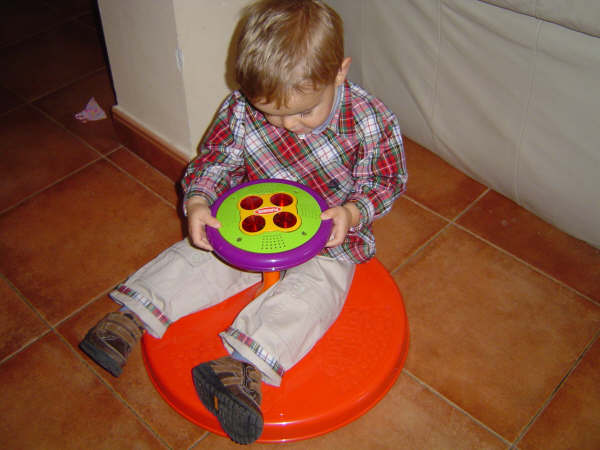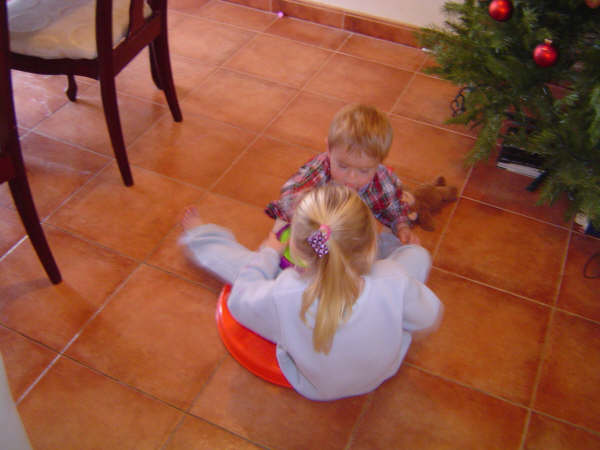 And he is even willing to share!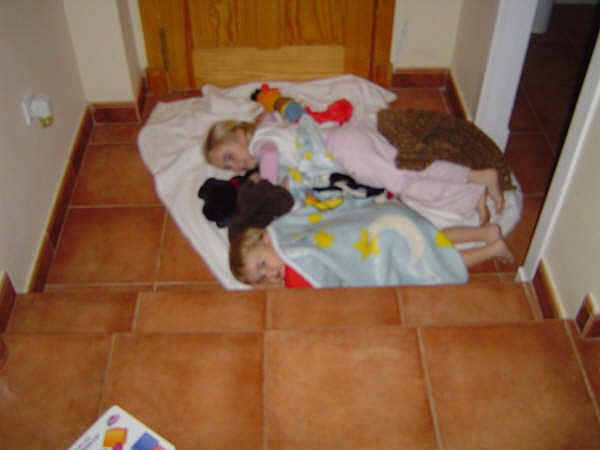 "If Santa comes in the door we won't miss him!"
Go to The Kids Attend a Birthday Party
Go back to Kathy&Rick Home Page