TIMOTHY BRINGS DYLAN AND RYAN
TO VISIT GREAT GRANDMA (Mary Abela Endress)
at Kathy and Rick's in Santa Barbara
A FAMILY CELEBRATION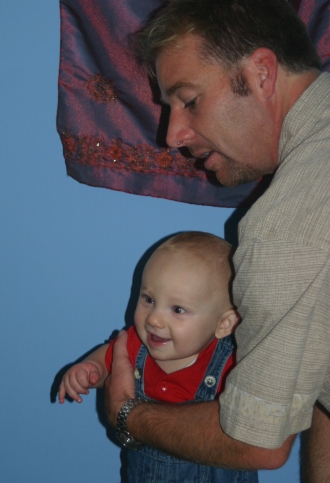 Ryan met his great grandma, Mary, for the first time!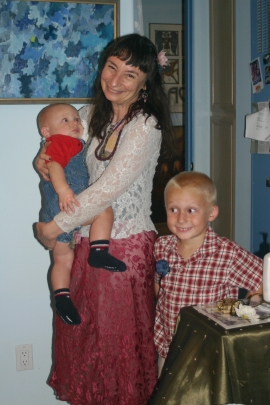 Grandma Kathy blissfully welcomed her dear grandson Dylan and his little brother Ryan.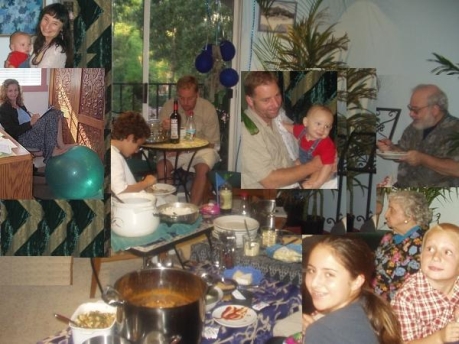 At a welcome dinner at Rick and Kathy's (counterclockwise from the left) Ryan and Kathy, Kathy's sister Maureen, her daughter Sara, Dylan, Great Grandma Mary, Grandpa Rick, Ryan and Tim, and Maureen's son Julian near the center of the picture.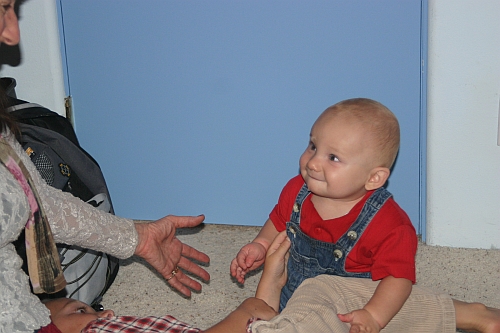 Look at Ryan's face when Grandma talks to him!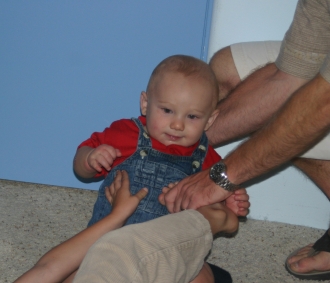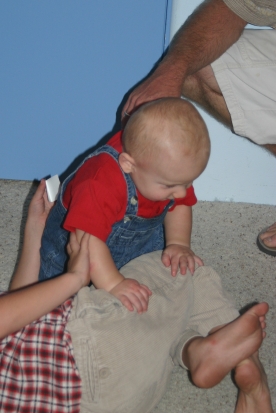 Ryan learns to hold his own playing with Dylan and Daddy.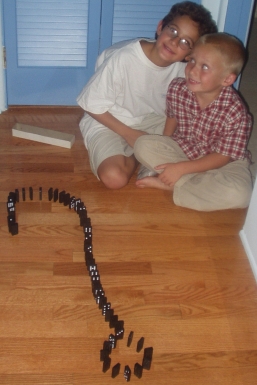 Julian and Dylan are best friends. They set up the dominoes "like a question mark" in the hallway.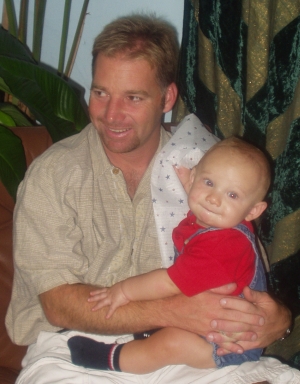 Look at these sweet boys!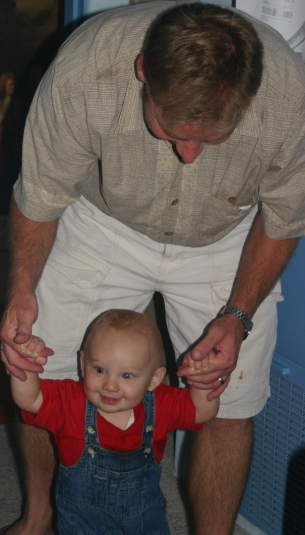 He's learning to walk!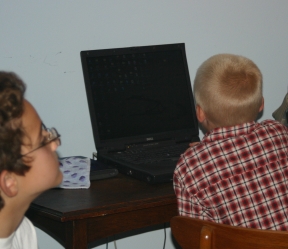 And Dylan is learning to read! Grandma was thrilled and Julian looked on approvingly when Dylan pointed out a file on the desktop that read ZOO!! He knows what that means!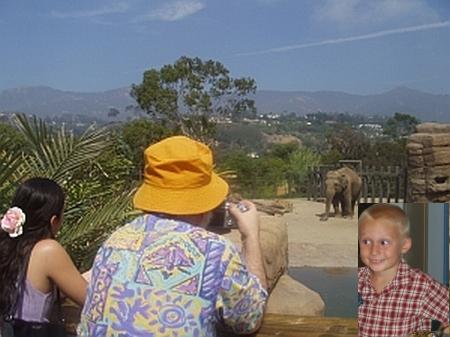 It's right next door to our home in Santa Barbara.
Go to the top of this page
Kathy&Rick Home Page