JANUARY FLUTE TRIOS
Harry Bernstein and his partner Bill Severson
and our friend Risa Freeman visit PASADENA
January 2005
Another January treat was a surprise visit from Harry Bernstein, who was in Los Angeles visiting his mom, along with his partner Bill. When Harry called to tell us he was in town, we invited them to dinner. Kathy had a good idea for the meal and also invited our friend flutist Risa Freeman as well, for flute trios and to share a "vegan" meal since that is her preference as well as Harry's.

Rick, Harry and Risa played Devienne trios, among other things, on one-key flutes.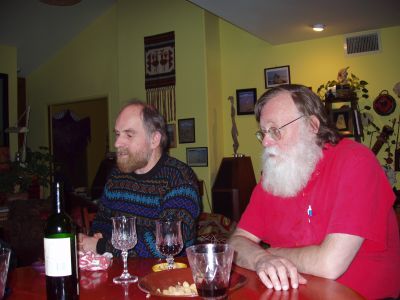 Harry Bernstein and and William Severson consitute the performance duo "The Golden Age Ensemble" based in San Francisco. Bill is an accomplished singer and pianist. Harry sings, plays keyboard, composes and plays historical and modern flutes.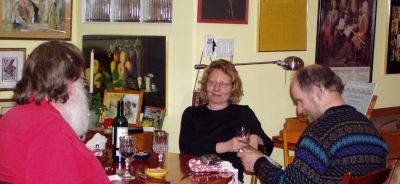 Risa met Harry and Bill for the first time and all had interesting and lively discussions.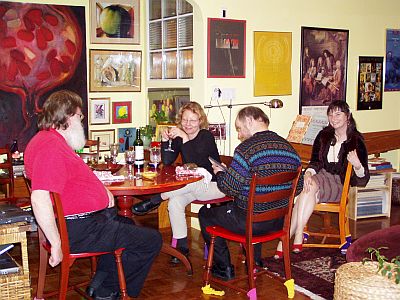 Kathy experimented with our MaPo Tofu recipe by substituting "Gimme Lean" vegetarian sausage for pork. It was a great success.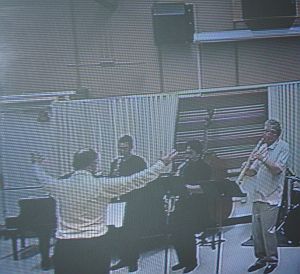 Harry brought along a video of one of his compositions for wind ensemble being performed in San Francisco, which we all enjoyed hearing and watching..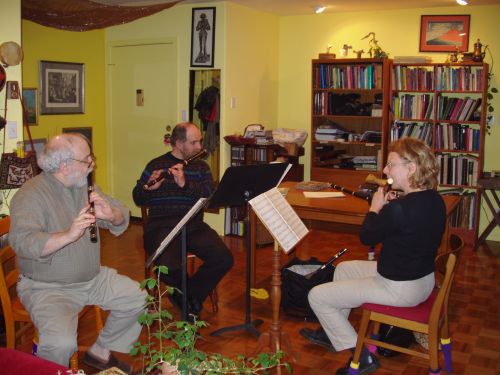 Then more chamber music in our own chambers.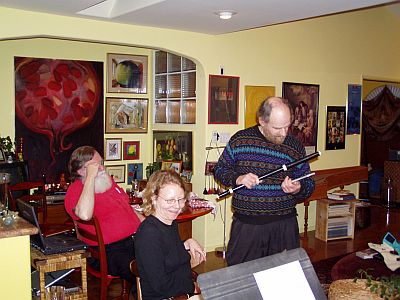 Lots of good flute talk and fun.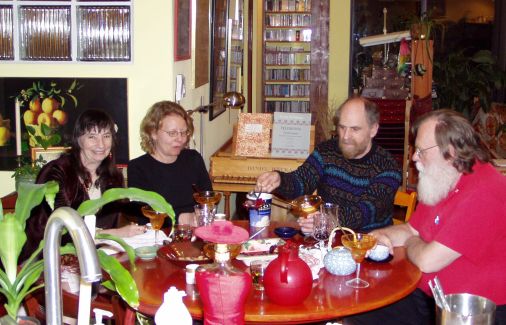 A lively vegan dessert, of our favorite soy ice cream, berries, and chocolate.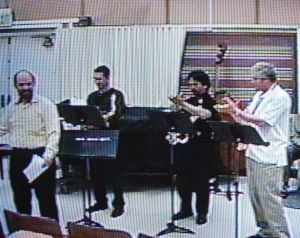 Applause for Harry...
thanks for calling and coming to our home, and providing the occasion for this enjoyable gathering, and oh yes, for your music too!
Go back to Kathy&Rick Home Page