A GRAND FINALE TO OUR TRIP

A FAMILY REUNION

April 10, 2004
The Philadelphia Museum of Art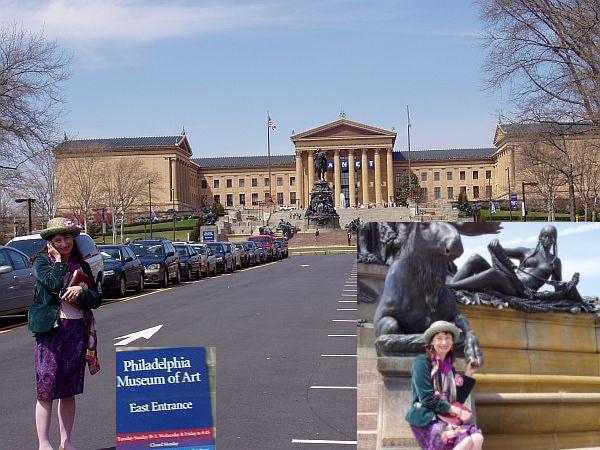 A more dramatic setting could not be found for this creative family reunion. We waited in front of the monumental museum, where we planned to meet. Our friends Qing Xiang and his wife Susan, her mother, and their son Andrew brought us from Delaware Saturday morning. We got there first and went to the 'Manet and the Sea' exhibit, and then waited in the lobby. A little while later, the group from New York arrived and we found one another.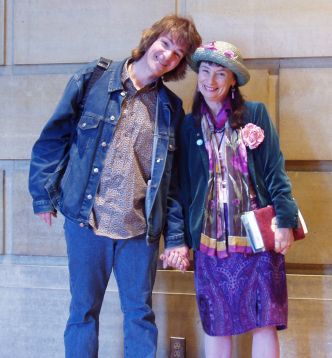 These happy people had had seen one another in about twenty years! Our mom's oldest and youngest children finally hand in hand again. The separation was circumstantial, they have always been close at heart. Lots of phone conversations...they just needed to actually be together again! It felt like old times, but better.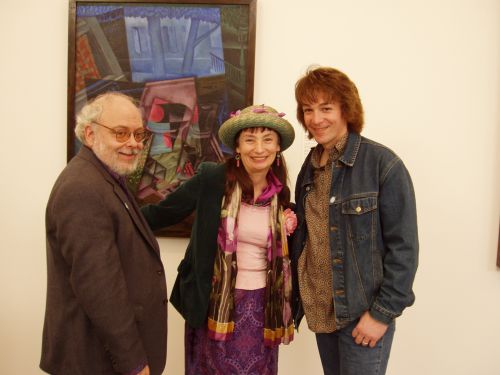 It was a first meeting for Rick and Paul Michelle-Nicole, but as usual, Rick's endearing ways made it a family occasion.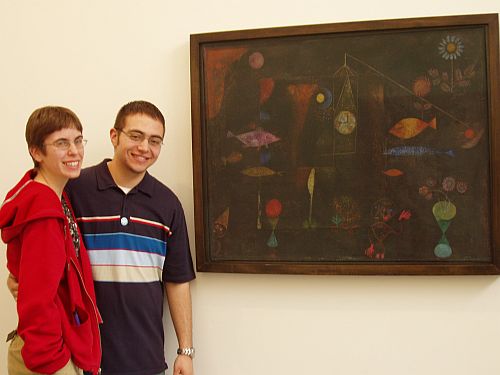 It was all thanks to our nephew Sean and his sweet girl friend Jamie that this could happen, and we were all thrilled.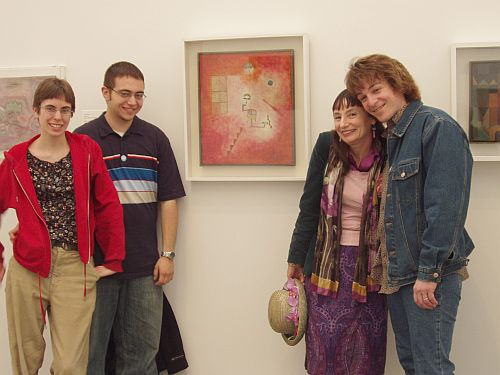 Sean and Jamie drove from New Paltz, New York, picked up Paul in Staten Island and drove to meet us. We were so happy to see them too. We were meeting Jamie for the first time, but we felt like we were friends all along. The work of one of our favorite artist's Paul Klee, is the setting for the above photo. Rick did a great job of photographing the art and the reunion.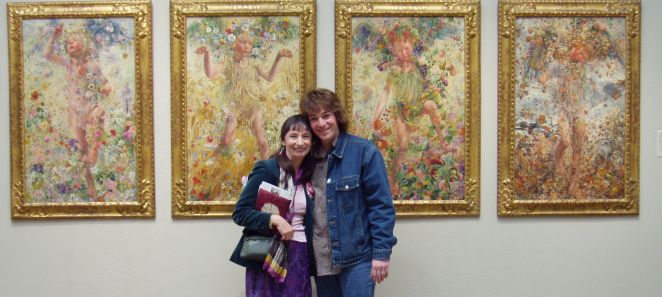 So it was amidst the great art of all kinds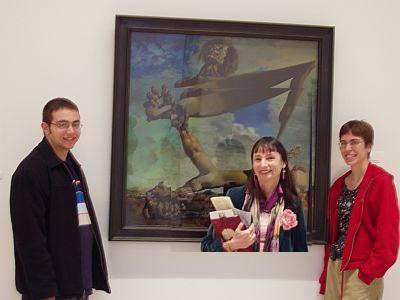 especially contemporary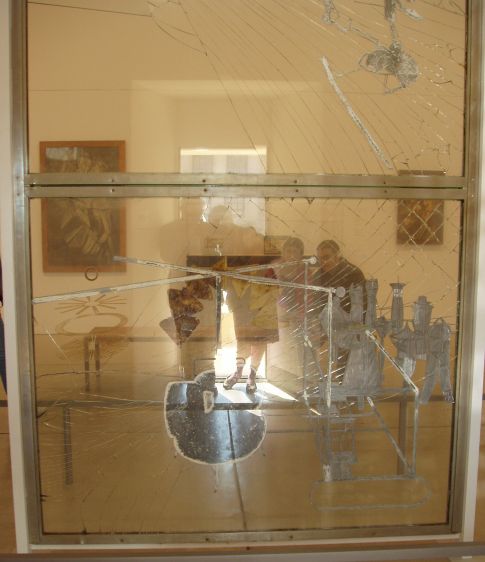 We could not believe this was happening in the long dreamed of Duchamp room, which Kathy had always wished to see!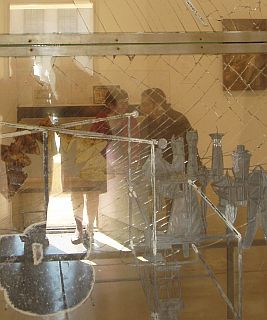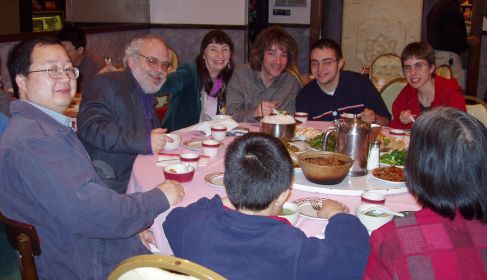 After the art, a wonderful Chinese spicy dinner in Philadelphia's Chinatown, with the whole group. We were so thankful to our friends Qing Xiang and his family for bringing us to Philadelphia.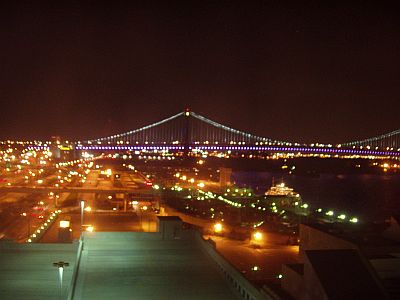 Afterwards, we went to our hotel and this appropriately spectacular bridge at Penn's Landing was the view from our room.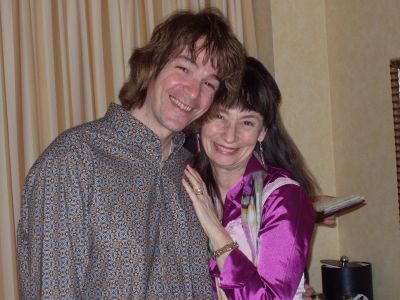 The New York group left last night after an hour of sweet farewells,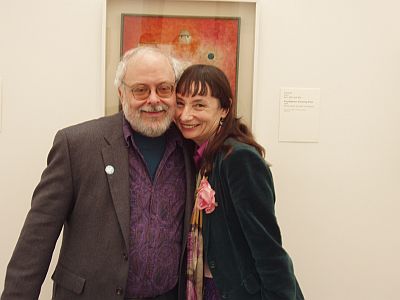 and we'll be leaving for home in a few hours!
Go to Michelle-Nicole's Page
Go to Kathy&Rick Home Page