PHIL WILSON WINS 'MOST FREQEUENT GUEST' AWARD
Proudly occupying our guest suite for the second time
within a four week period March 2 and 3, 2004.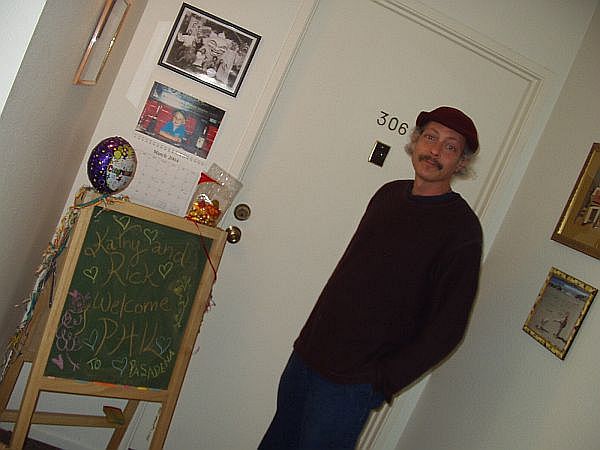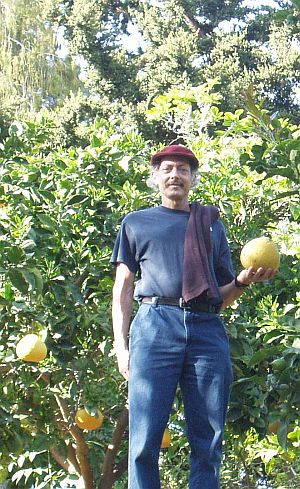 Well, here he is with his prize!
No, actually Phil found this on a walk and carried it home as a gift for us. It is completely hard, and the size and weight of a bowling ball. (a pomelo?) To our surprise, after we left it on our balcony for a day, Kathy noticed some bites on its skin, and caught our little friend Mr. Squirrel trying to eat it!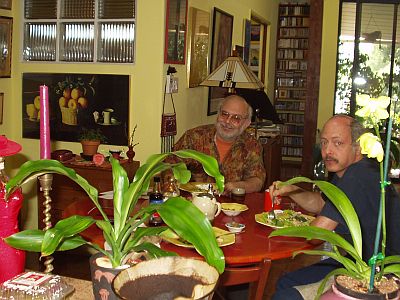 Kathy made some special meals, that made Rick smile a lot.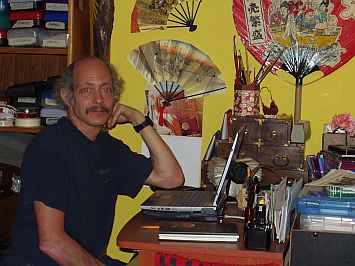 And Phil kept up with his work while he was here.
It was a treat that Phil was able to stay long enough this time to walk to the Huntington Gardens. He had never seen them before! Rick had a busy day at Caltech, so Kathy was the tour guide: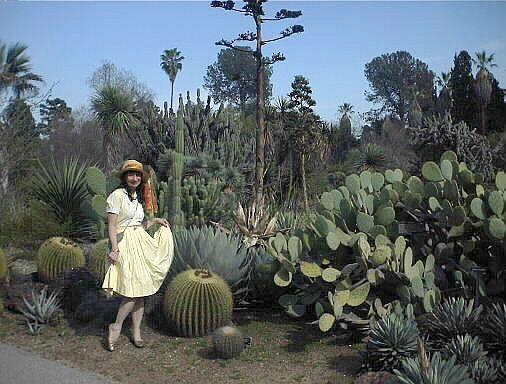 above photo by Phil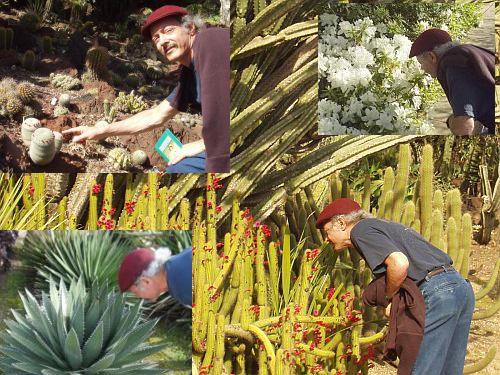 Phil loved the cactus garden especially, and all the wonderful colors and fragrances everywhere.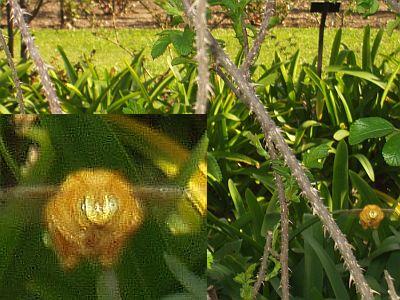 We watched this hummingbird sized bee, one of many yellow flying caterpillar looking things, for 15 minutes.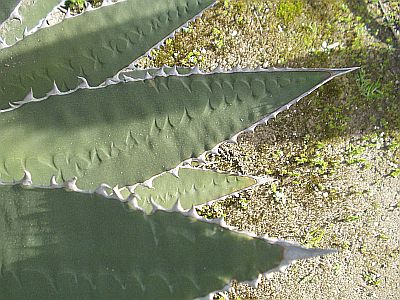 Phil loved 'the writing on the leaves'.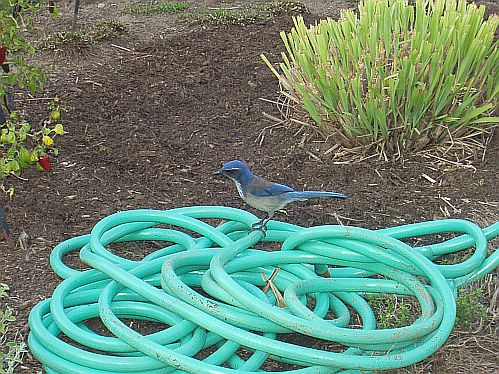 The stunning blue of this jay was not what Phil was used to back home in Ohio.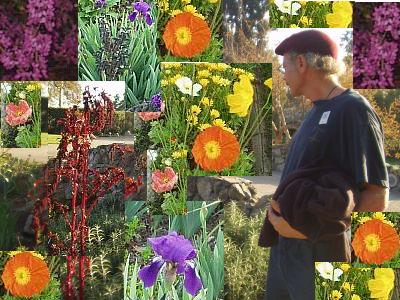 It was hard to leave the gardens, but they chased us out after about two and a half hours at closing time.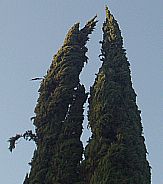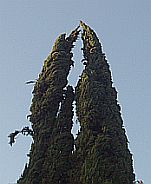 On the walk home we watched these 'mating trees'.
It was a great walk for nature lovers.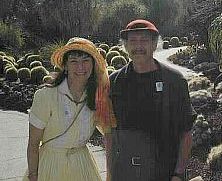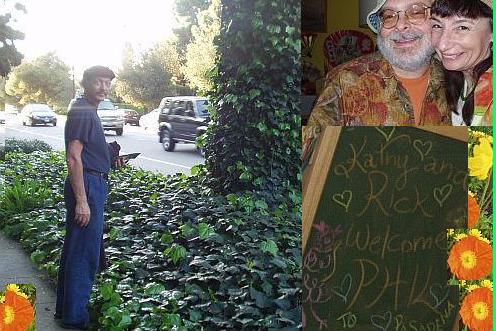 We enjoyed Phil's visit, and sharing his wonder at how beautiful Pasadena is...(actually he noticed that the Huntington is technically in San Marino).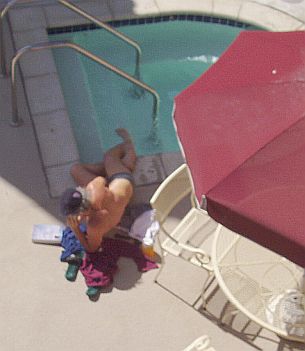 Back at home at the 'Wilson Hotel' as Phil calls it, one last dip in the hot tub, so popular with our guests.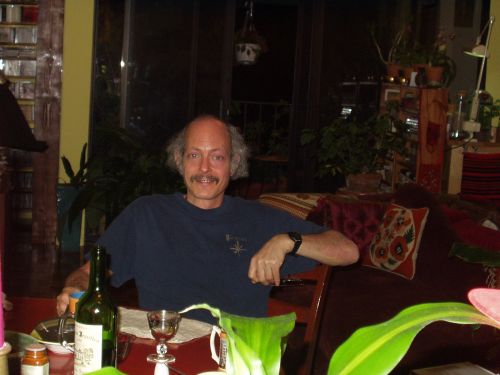 Phil looks forward to another visit...
Go to Kathy&Rick Home Page